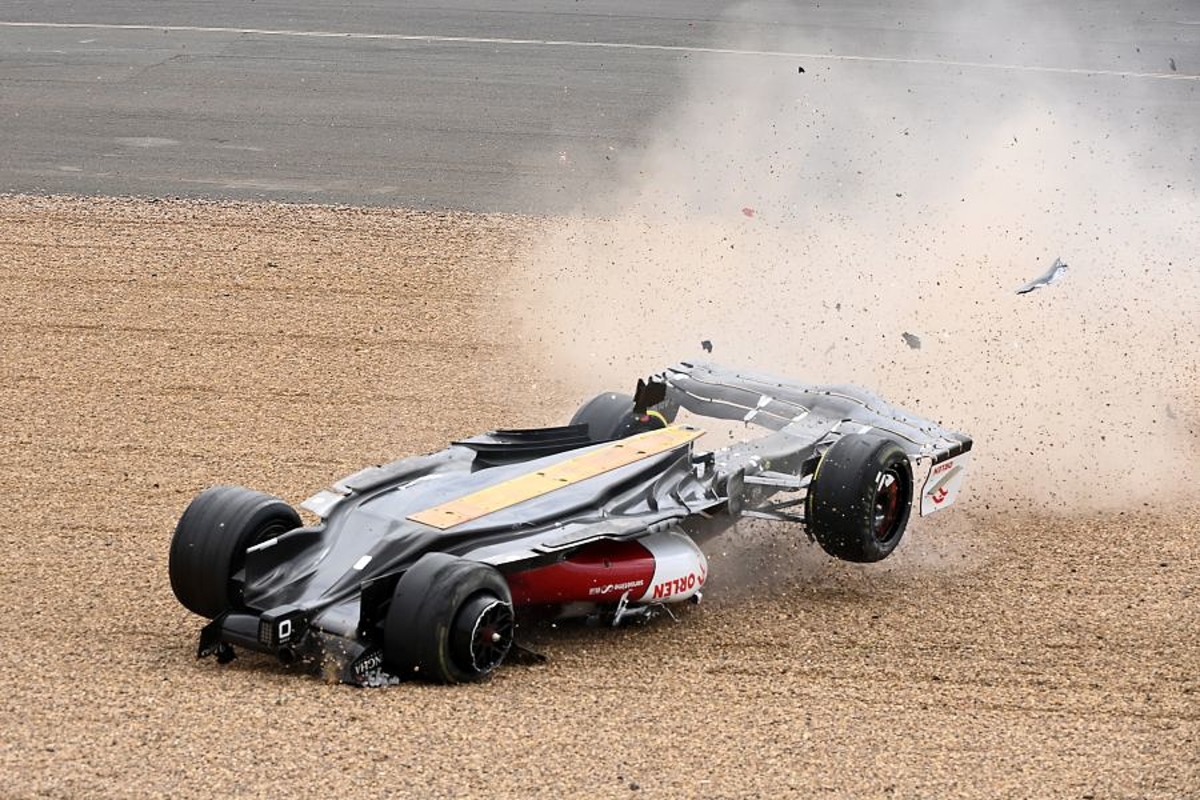 Zhou reveals motorway misery after horror crash
Zhou reveals motorway misery after horror crash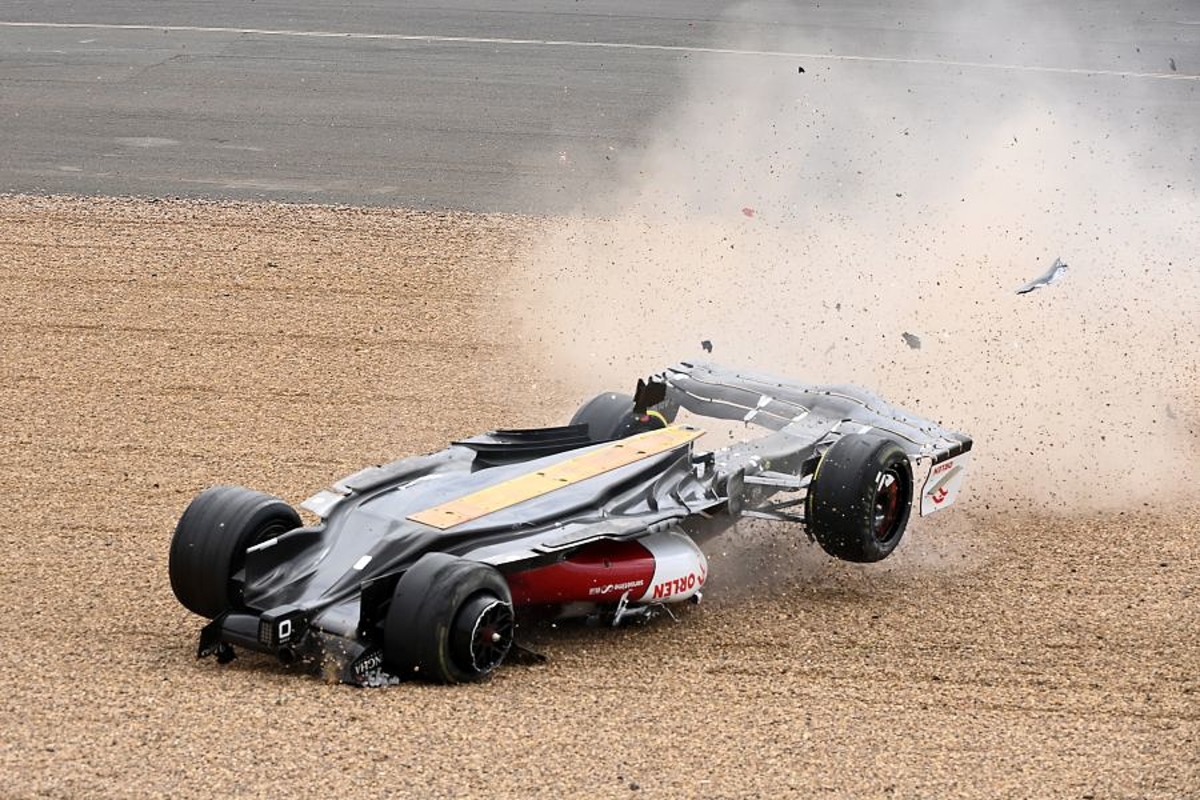 Zhou Guanyu has revealed he ended up sitting in a traffic jam on the M1 motorway following one of the scariest crashes in recent F1 memory when all he wanted to do was "have a shower and chill out".
Zhou had to be extracted from the cockpit of his Alfa Romeo after the high-speed British Grand Prix incident in which his car flipped over, slid upside down and rolled over a tyre wall before coming to rest wedged between the barrier and catch fencing.
Asked what he did once he was released from medical observation, he revealed: "I was stuck in traffic on the M1! I picked the wrong road! I literally left at 5pm and got home at 9pm!
"That was a long, long day. You just want to go back home just to chill a bit. I was covered in dust. There was so much dust after the impact so I just wanted to go home, have a shower and relax."
Zhou said he was aware of very little during the incident, including the fact he was trapped between the barriers and the fencing, but realised the enormity of his escape when he watched the race back on TV later on Sunday.
"I didn't realise I was between the barriers," he said. "I was thinking I was next to the barriers but I was actually between the barriers and the fence.
"I don't know how I survived. Looking back, obviously, the halo saved me."
Zhou airs Alfa Romeo seat concern
After watching replays of the crash, the Chinese driver then contacted his team to ensure he could get back in the car for this weekend's race in Austria - with particular concern over his seat.
"On Sunday, I watched the race back and I didn't feel sick watching it. I felt like I was able to digest it a bit myself," reflected Zhou.
"I was happy to just have one day off and then I was back to check my physical condition the next day on Tuesday.
"Sunday night I was texting my engineers asking: 'Is my seat ok?' I was asking my engineers everything because for a driver the seat is very important, it is very comfortable, so I don't want to change it.
"So apart from that, I was quite happy to have a back-to-back race because if you have a summer break just after that it would be terrible because you would be thinking about it, even though you would try to avoid it."
Additional reporting by Ian Parkes