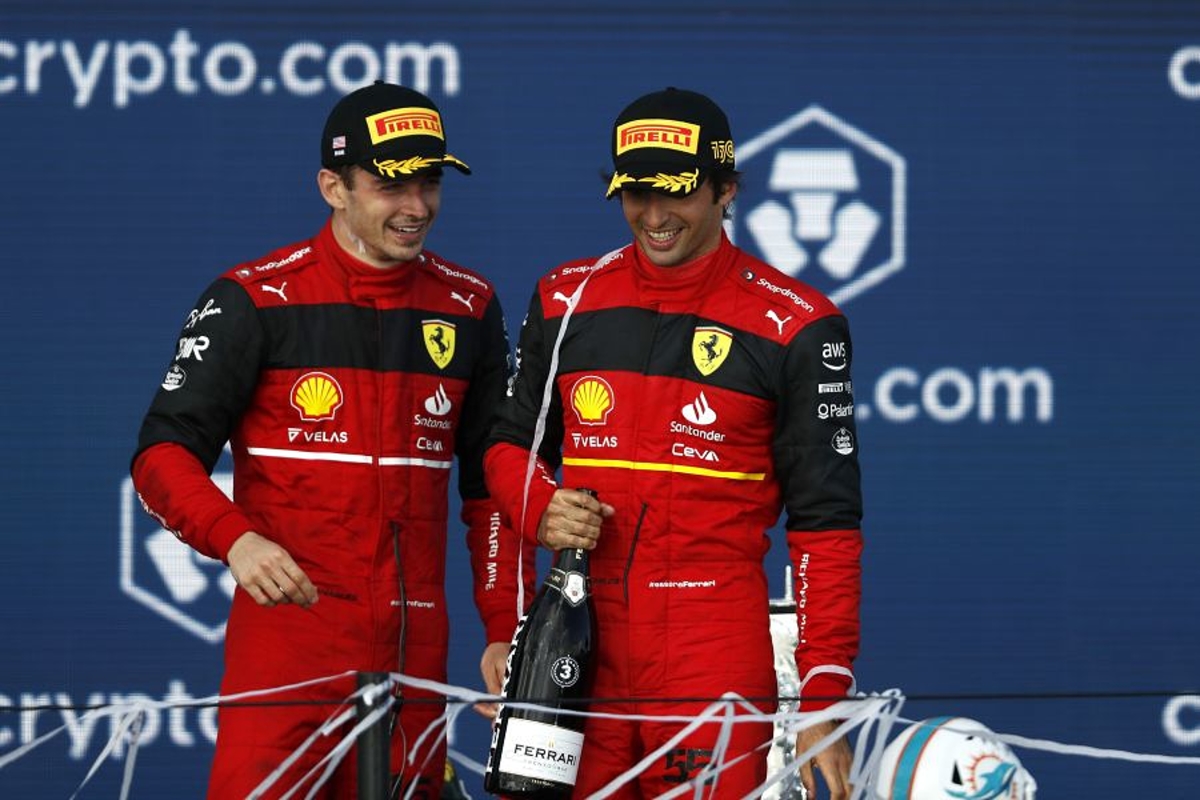 Ferrari rift denied despite controversial calls
Ferrari rift denied despite controversial calls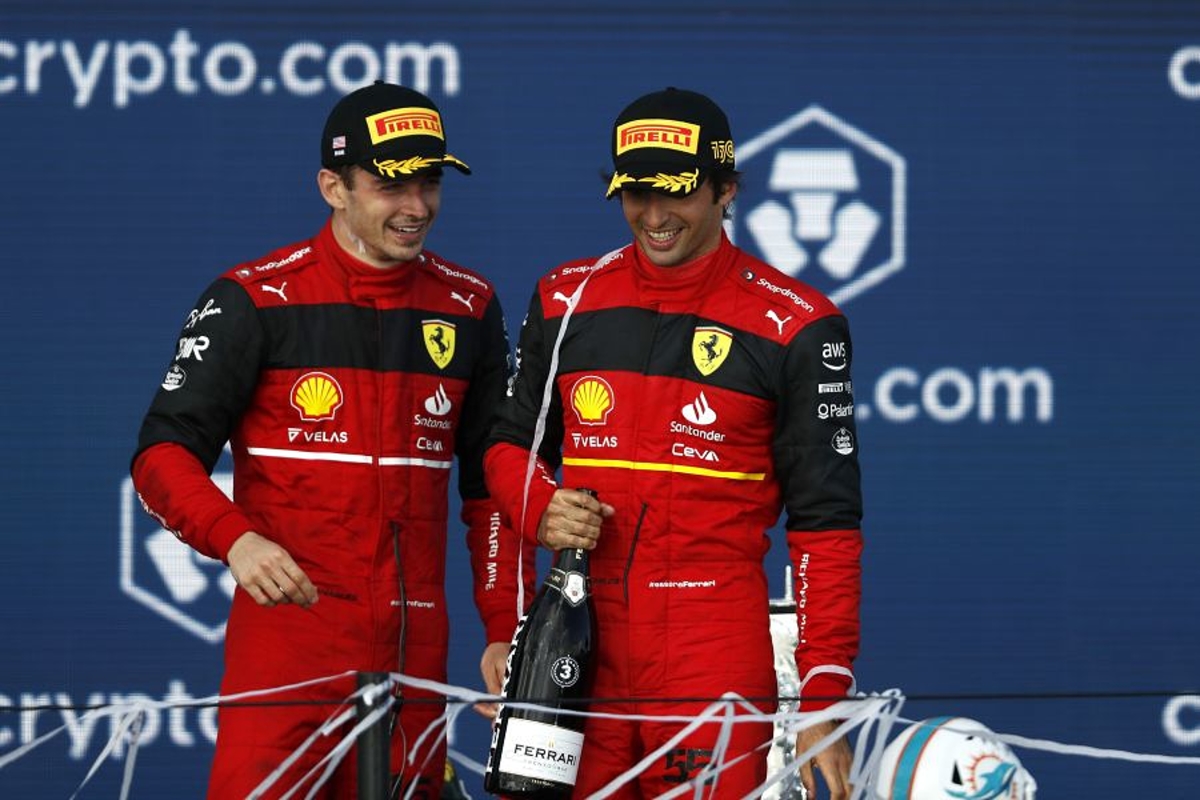 Carlos Sainz has denied the existence of a rift at Ferrari and insisted Charles Leclerc acted like "a gentleman" in the wake of the Spanish driver's maiden F1 victory.
Leclerc had been in the lead of last weekend's British Grand Prix when a late safety car was deployed but Ferrari opted not to pit the Monégasque who was running on ageing hard tyres and instead bring in Sainz and fit new softs.
The move proved crucial to Sainz's triumph and left Leclerc a relative sitting duck as he was eventually only able to finish fourth.
Leclerc was unhappy with the choices made by the strategists and after the race was seen being spoken to by team principal Mattia Binotto.
There had also been rumours that Leclerc's side of the garage did not join in with Sainz's celebrations.
But asked how Ferrari's debrief unfolded and whether there was a threat to the team spirit between the two drivers, Sainz explained: "It was a relatively short briefing because we had to leave to the airport and take the group picture.
"I think that Charles had the anti-doping control so we couldn't share the briefing together.
"Like always, he behaved like a gentleman, as he is, and the briefing was normal, like the way it should go.
"The way it goes when I have a bad race is also a normal briefing and the way it goes when he has a bad race is a normal briefing.
"It is one of the strong points we have as team-mates and we have as drivers and as the team spirit, we have at Ferrari.
"These things are always under control."
Sainz insists going against Ferrari was correct move
At the end of the safety car intervention, Sainz was instructed to drop to the maximum permitted 10 car lengths behind Leclerc in order to act as a buffer.
But Sainz stayed right with his team-mate and made the move for the lead after just four corners of the first green-flag lap.
On whether he believes the correct call was made, Sainz said: "Well, Ferrari won, I won, so for sure, it was not the wrong decision.
"At that time in the car, I perfectly knew what I had to do to not put Charles in a compromised position but also give Ferrari a race win. That is what the team cares most about.
"Everything I did was sensible. I didn't put Charles at unnecessary risk or pressure while knowing I was going to overtake him fairly easily on the softs.
"I won the race for Ferrari and it was a good outcome in the end.
"I would have done the same again and the team understood my position, which is why they didn't call again for the 10 car lengths because they knew what I had argued during the radio comment was also totally valid."