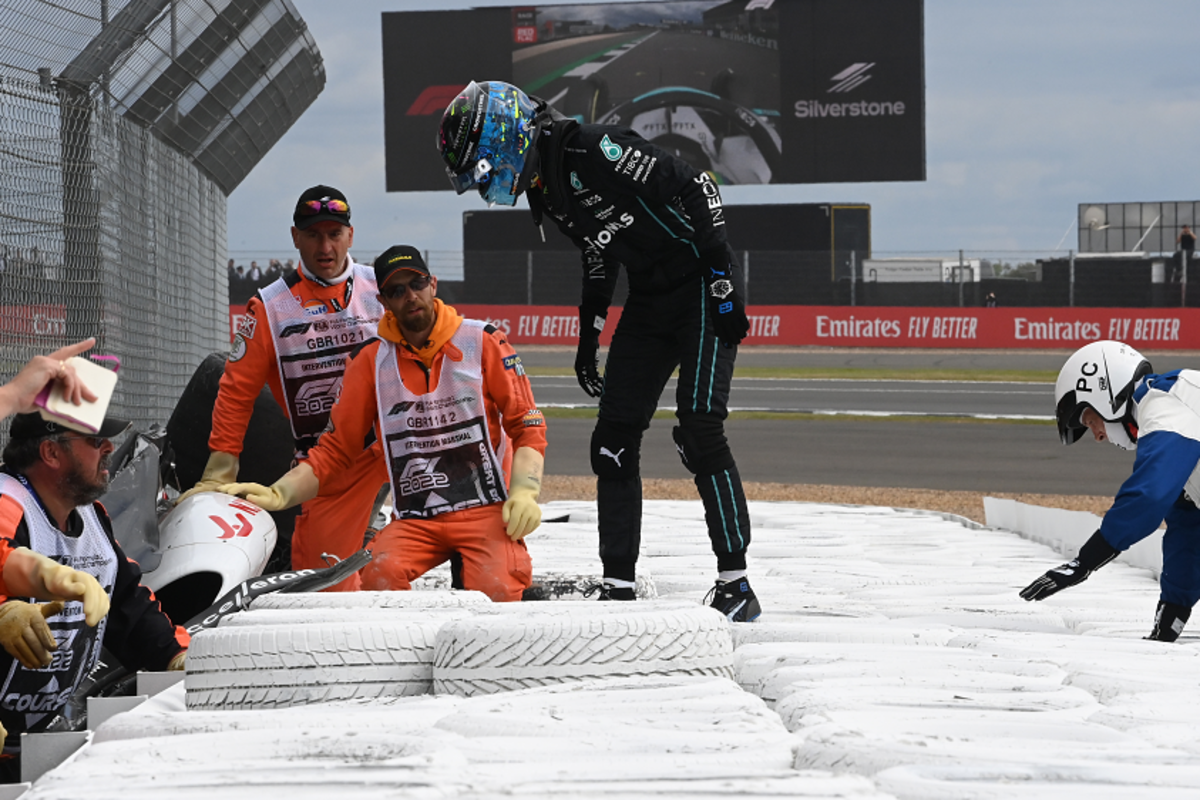 Russell urges FIA action after scary Zhou crash
Russell urges FIA action after scary Zhou crash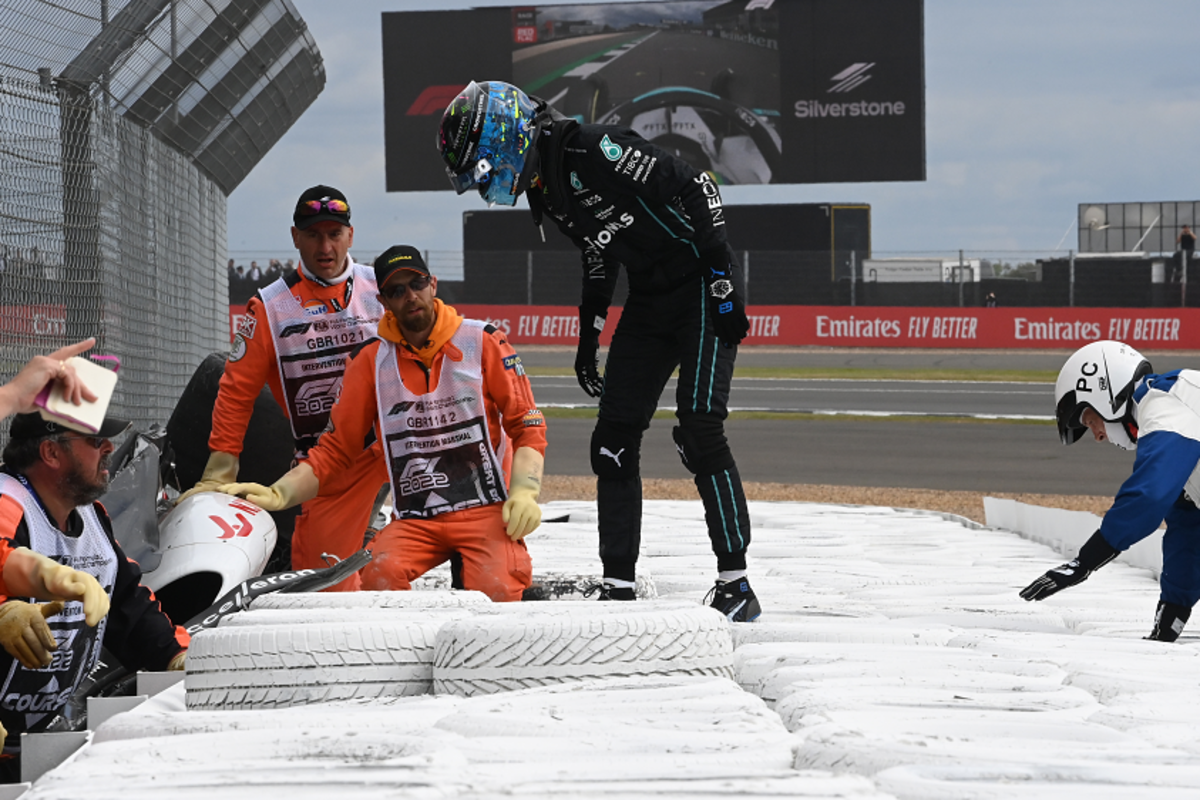 George Russell has revealed his shock after seeing "scary" fan footage of Guanyu Zhou's first corner incident at the British Grand Prix and urged the FIA to find ways to reduce the risk of drivers getting trapped in cars.
Alfa Romeo driver Zhou ended up trapped between the barriers and the catch fencing after colliding with Russell and today revealed that he feared a fire would break out when he was unable to extract himself from the car.
Russell, who sacrificed his own race by immediately running to the scene of the incident, said: "I think as drivers, we all know how, I wouldn't say claustrophobic, but you are in there pretty tight.
"You've got the helmet on, you've got the halo there, the headrest and then when you have got a tyre wall effectively on top of your head blocking your exit, hanging upside down, it's just a horrible situation to be in.
"It was horrifying to see him trapped in there, literally not being able to get out of the car. He was obviously fine, I could see he was moving.
"There was a gap between the barriers and the catch fencing and he was obviously trapped in there. That needs to be resolved. It wasn't nice, for sure.
"From every disaster, there's an opportunity to improve a sport. Clearly, things could have been positioned slightly differently to have given him that exit."
Russell reveals memory that triggered subconscious heroics
Russell revealed his decision to jump out of his stricken Mercedes car and try to help Zhou at the scene of the incident could have been triggered by an incident he experienced back in his karting days.
The Briton added: "This hasn't gone through my thought process whatsoever during any of these incidents, but I am actually just thinking about it now. I rolled in 2008 and I was trapped under the kart.
"I was burning my arm because the exhaust was stuck on top of me and this other driver stopped to lift the kart off me and help me out of there.
"With the one at the weekend, it was just a horrifying accident and I saw a red flag and I thought my car was broken so for me it was just a natural reaction."
Fan footage showing the incident at close quarters has since been shared on TikTok and Russell added: "The roll hoop got smashed off. Seeing the fan footage was pretty scary.
"I think it is an element of motorsport that you are always going to have big accidents at some point during every calendar year. Every incident offers an opportunity to learn from.
"It is a constant evolution and I think as a sport we have come so far but its never going to stop. If we fast-forward 30 years, we are still going to be talking about the same things. And that's just racing and what happens when you go at speed."