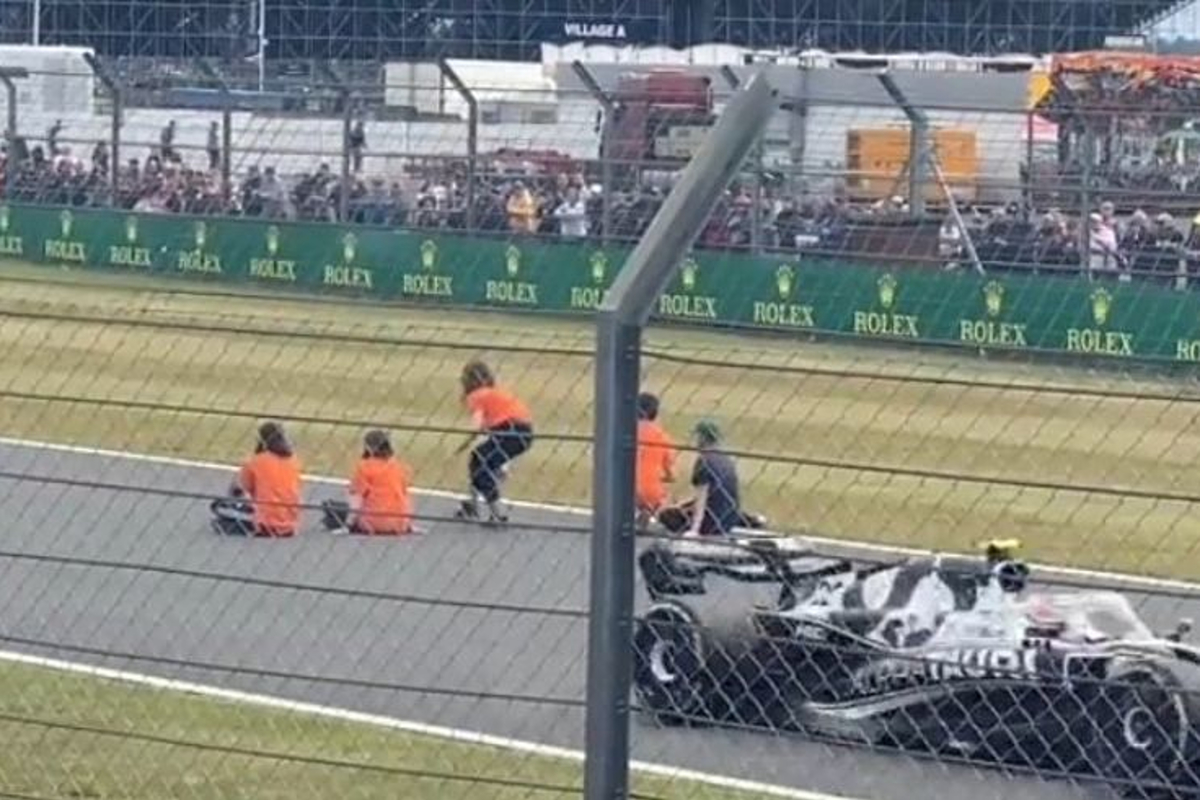 British GP protesters charged over Silverstone track invasion
British GP protesters charged over Silverstone track invasion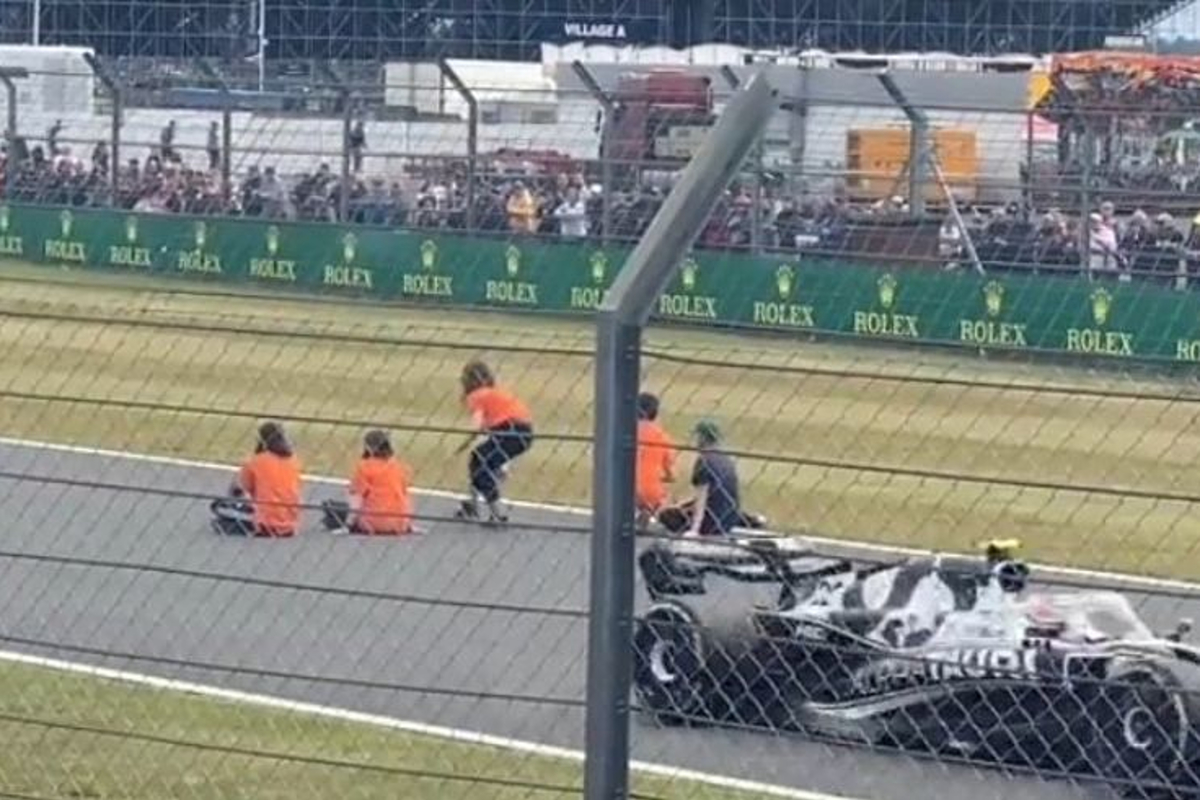 Six people have been charged after invading the track on the first lap of last weekend's British Grand Prix.
Ahead of last weekend's F1 event at Silverstone, Northamptonshire Police confirmed it had credible intelligence that a protest was planned to take place at the race, with the activities potentially including a track invasion.
Appealing directly to those involved via social media, the police confirmed they would be happy to help facilitate a peaceful demonstration but warned against reckless actions.
These pleas went unheard, however, after a number of protesters invaded the live circuit on the opening lap.
Fortunately, the red flag had already been shown after Guanyu Zhou flipped his Alfa Romeo in a horrific incident.
Six people have now been named by the police after being charged with conspiracy to cause a public nuisance - David Baldwin, 46, of Stonesfield, Witney, Emily Brocklebank, 24, of, Yeadon, Leeds, Alasdair Gibson, 21, of no fixed abode, Louis McKechnie, 21, of London, Bethany Mogie, 40, of St Albans, and Joshua Smith, 28, of Manchester.
Hamilton supports the cause, not the method
After the race, a number of drivers including Lewis Hamilton and Sebastian Vettel voiced their support for the environmental message promoted by the protesters, but both were critical of the methods used.
I mean, I didn't know what the protesters were for and so I just found out and I just said the protesters, I love that people are fighting for the planet and we need more people like them," said Hamilton.
Mercedes later clarified: "Lewis was endorsing their right to protest but not the method that they chose, which compromised their safety and that of others."