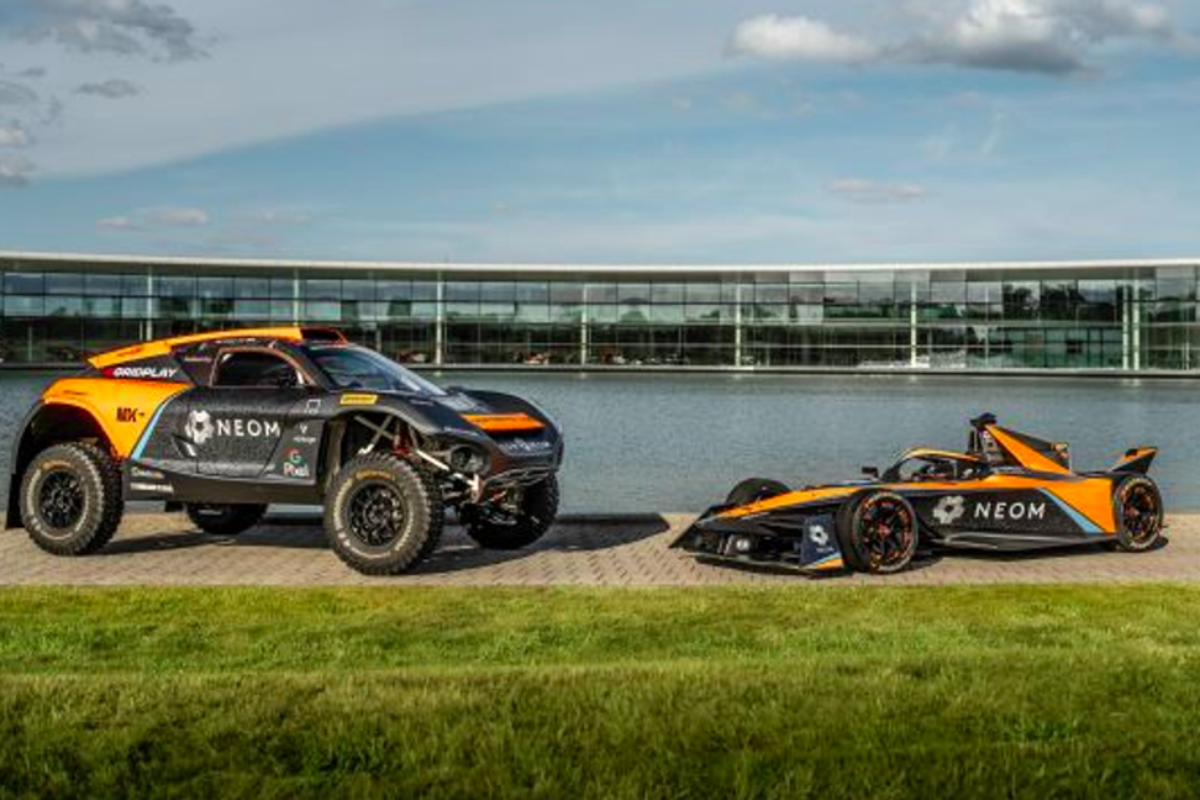 McLaren join forces with Saudi Arabian region for livery rollout
McLaren join forces with Saudi Arabian region for livery rollout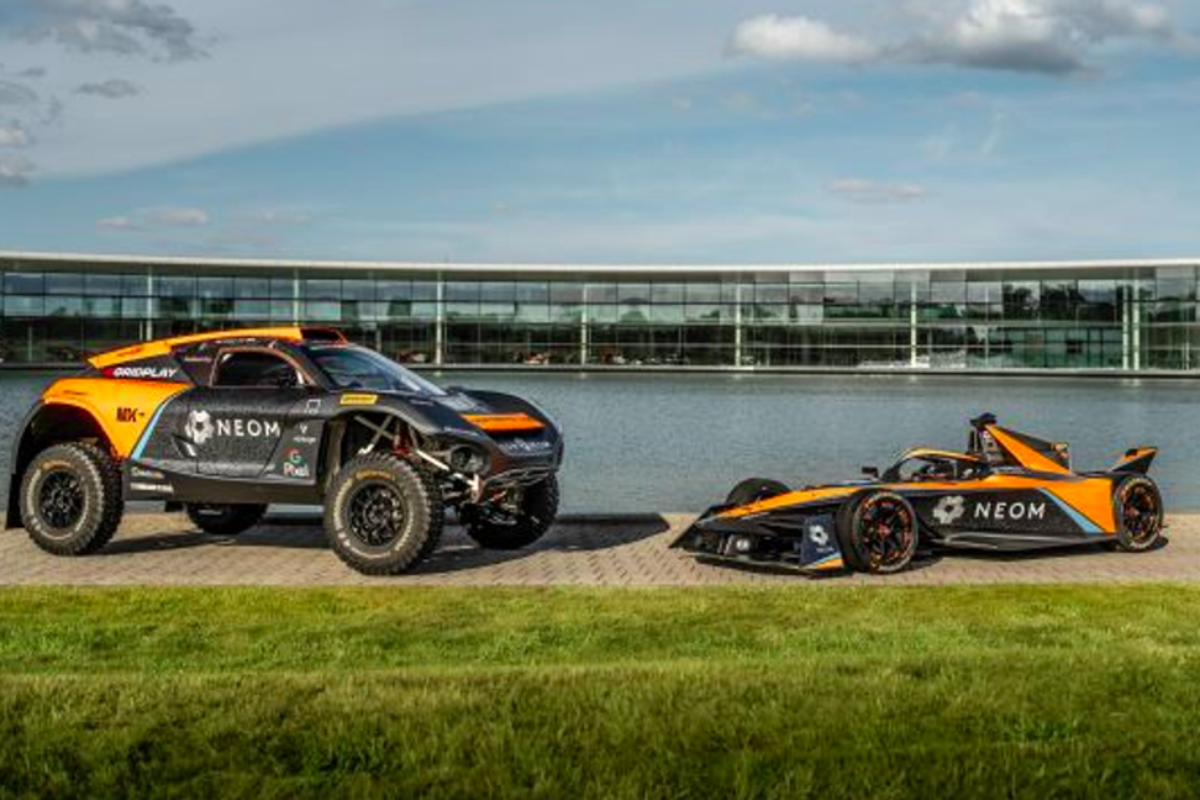 McLaren has announced an innovative strategic partnership with a region in Saudi Arabia which has become the title sponsor of the Formula E and Extreme E teams.
McLaren has expanded its racing operation into the new series, with the Formula E team, in particular, formed through the acquisition of the Mercedes-EQ outfit.
The cars will now feature the branding of NEOM, a sustainable region in north-west Saudi Arabia that is being built from the ground up, further strengthening the Middle-Eastern country's links with motorsport given it now hosts F1.
McLaren will also become a founding partner of an advanced and clean industries eco-system in OXAGON, a coastal city within NEOM.
As part of the tie-up, selected candidates from Saudi Arabia will be given a chance to take part in a one-year placement with McLaren Racing as part of the NEOM Graduate Opportunities in Work (GrOW) program.
McLaren Racing CEO Zak Brown said: "We are delighted to welcome NEOM to the McLaren Racing family.
"This is an incredible way to kick off our entry into Formula E and to unify our electric racing series. We are thrilled to introduce NEOM McLaren Electric Racing and to work with NEOM to nurture talent and drive innovation."
NEOM CEO Nadhmi Al-Nasr added: "Our partnership with McLaren Racing complements NEOM's commitment to driving sustainable solutions and tackling some of society's most pressing challenges.
"The partnership will allow us to share our collective resources and experience to yield exciting results, not only for our own organisations, but also for the broader automotive and sports industries.
"NEOM is an economic engine for the Kingdom of Saudi Arabia and will be a hub for innovative businesses like McLaren Racing to conduct cross-industry research, incubate, collaborate and bring new technologies to the world."