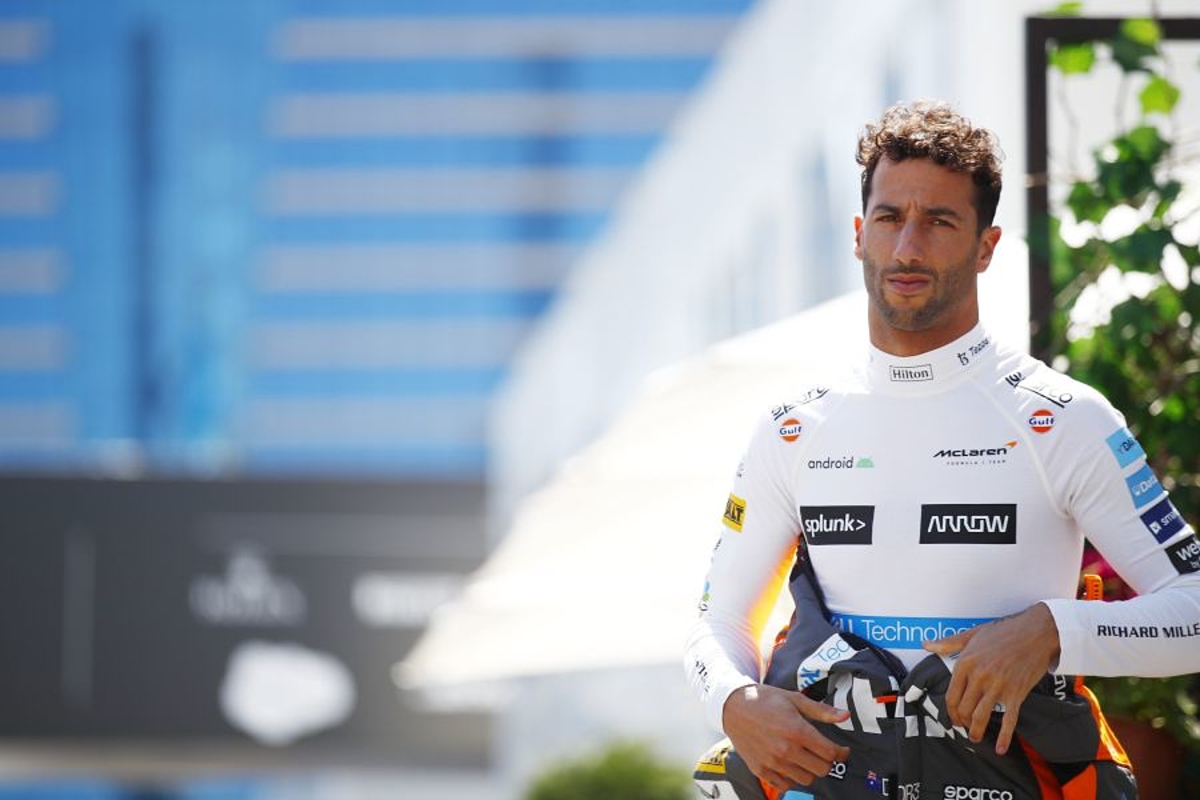 Why Daniel Ricciardo 'couldn't drive straight' in Azerbaijan Grand Prix practice
Why Daniel Ricciardo 'couldn't drive straight' in Azerbaijan Grand Prix practice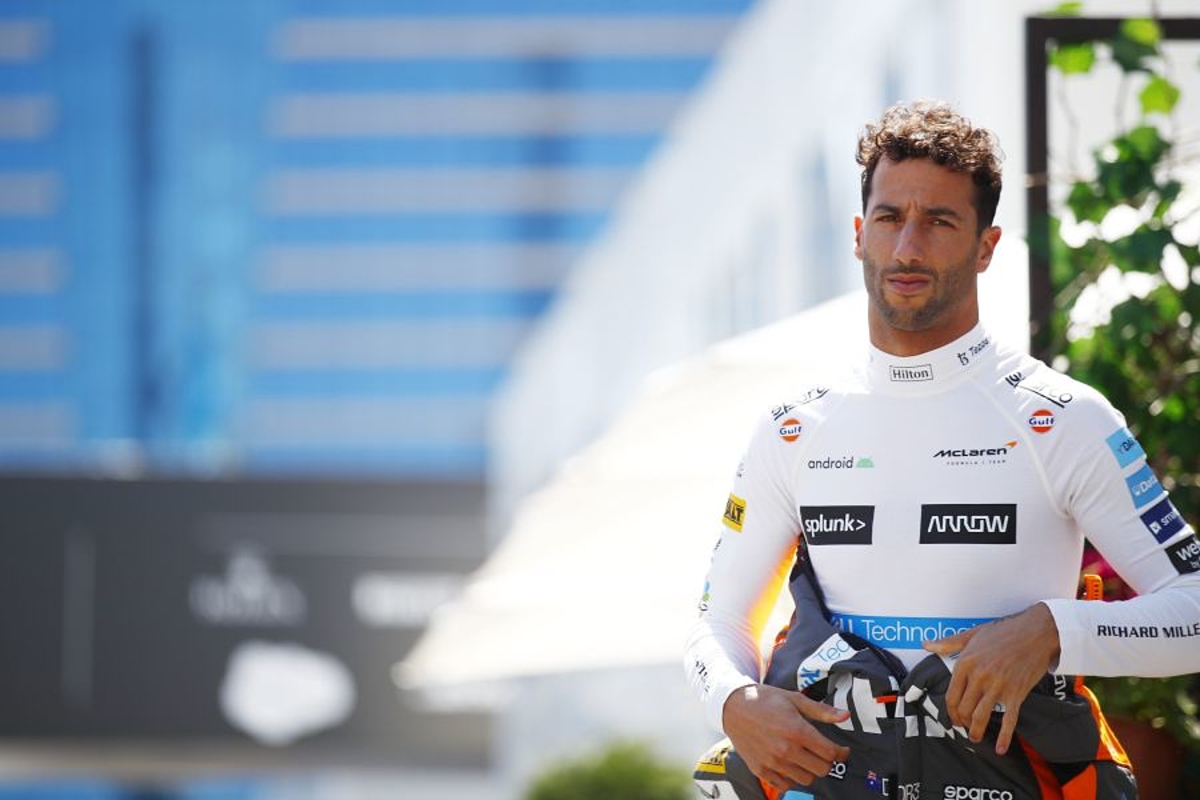 Daniel Ricciardo feels F1 drivers were made to look like they could not drive straight due to strong gusts of wind in practice for the Azerbaijan Grand Prix.
The start-finish straight at the Baku City Circuit was subjected to extreme crosswinds during the first session of the weekend, with numerous cars seen darting to the right without the driver's input when emerging into the gaps between buildings.
The effect was especially strong when DRS was enabled, with Max Verstappen's Red Bull appearing near uncontrollable at one stage.
"It was less tricky this evening but FP1 it was really windy," explained Ricciardo. "The gusts and everything... it looked like we couldn't drive straight.
"Anyone watching [must have been] thinking 'These guys are pros. Why can't they drive straight?' I was getting thrown around a lot.
"We tried a few other things this morning which we weren't particularly happy or comfortable with in the end so we put on the other stuff for FP2.
"It was better in the pack for now. Competitively, we are still a bit off but just kind of hanging on... I think Lando is 10th so we are not quite in the depth of it so I think a lot more comfortable this afternoon.
"[We are] Quite clear on the places to improve and whatever, so more at ease and looking forward to tomorrow."
Ricciardo "cool" despite tough day
Ricciardo has been at the centre of speculation over his future for a number of weeks after failing to score points since the Imola sprint.
The Australian finished 14th in the second session after winding up 18th in the first hour of running but has insisted he is in an okay place heading into the weekend.
"Now it is just fine-tuning," he added. "After this morning we realised we had to do some bigger stuff but much more comfortable and building up to it again in the afternoon.
"Yeah, pretty alright, it is cool. It is a little less windy tomorrow so that will make life easier for everyone.
"It is less predictable, especially corners with a tail wind, one lap it is good and the next it is not, depending on the gusts.
"This track is already challenging. [We] probably don't need 50kph gusts to throw in there as well. Generally more at ease."