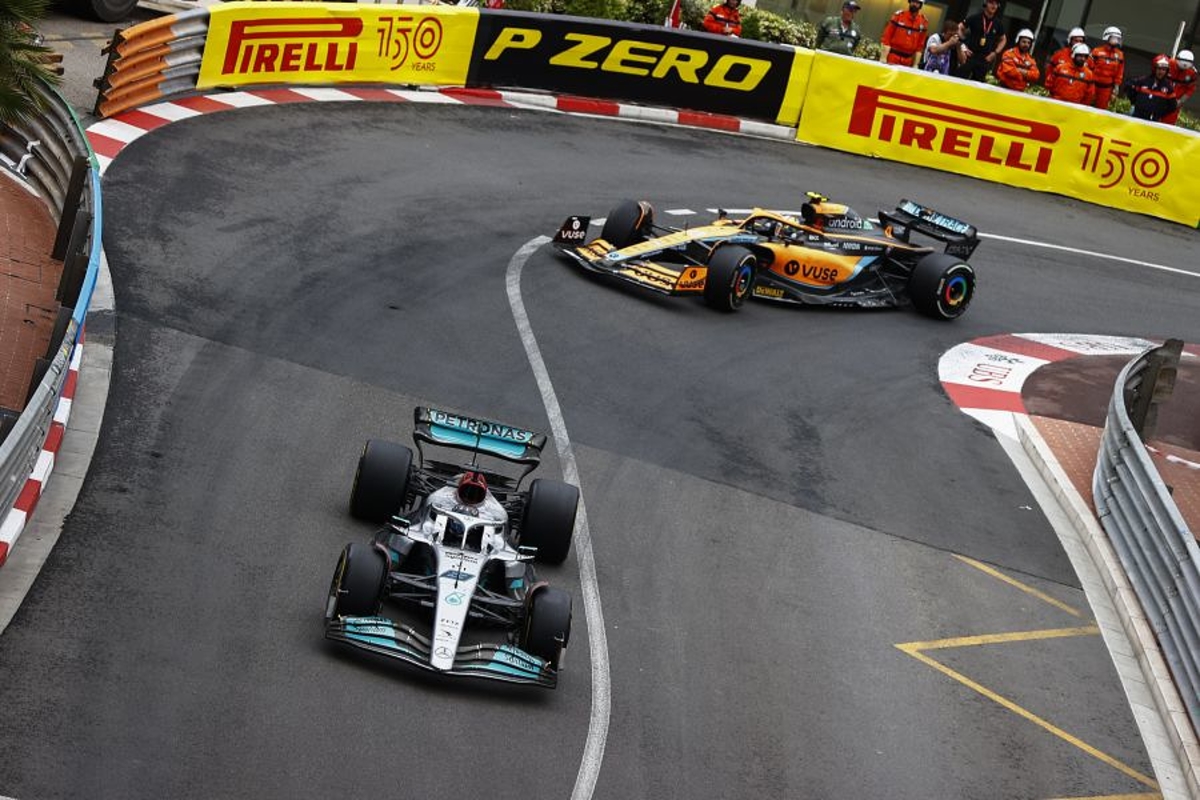 Norris details unseen Russell overtake
Norris details unseen Russell overtake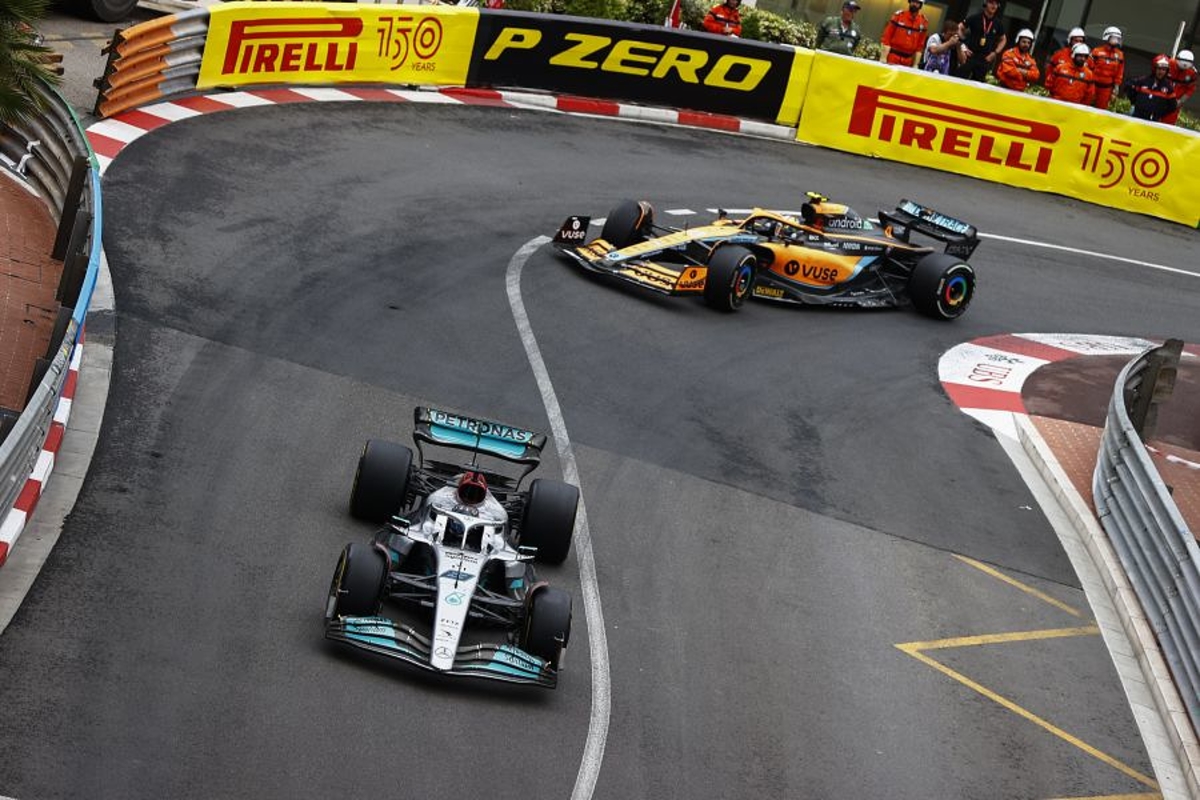 Lando Norris has described the unseen overtake made on him by George Russell that saw the McLaren driver slip to sixth at the Monaco Grand Prix.
Despite continuing to battle tonsillitis, although feeling much better than in Spain the previous weekend, Norris qualified a magnificent fifth and consolidated that position in wet conditions.
But when switching from intermediates to slick tyres, Norris was jumped by the Mercedes driver on the run through Beau Rivage towards Massenet when exiting the pits.
"I just came out of the box on wet tyres and he obviously gained a lap prior because of being on the slick," explained Norris
"The slick was the tyre to be on. He had warm tyres and mine were cold and he came past me, it was quite simple. I wasn't impressed at all, I was more frustrated."
McLaren has "things to talk about" after strategy calls
Norris was involved in a heated discussion over team radio, apparently disgruntled with being told to manage his tyres instead of pushing Russell to try and force an error.
"There are things to talk about our strategy," said Norris. "I don't think we did a perfect job. Of course, there are always things to work on and improve on.
"But this is more something for us to talk about behind the scenes, back at MTC and not something to talk about now but definitely improve on from that side."
On whether the issues were created by overthinking within the McLaren ranks, Norris insisted: "There are a lot of things to think about at Monaco in these conditions. It is never an easy thing.
"We are in a good position, we have good points, we don't want to risk too much and it is easy to go that way.
"They did everything for good reasons, said everything for good reasons, it is just I guess my feeling inside the car is not easy to get across to the team, that I think we could have much better pace if we box. It is hard to describe that in an easy way.
"They normally do a very good job so I am not complaining but we have work to do."
Additional reporting by Ian Parkes