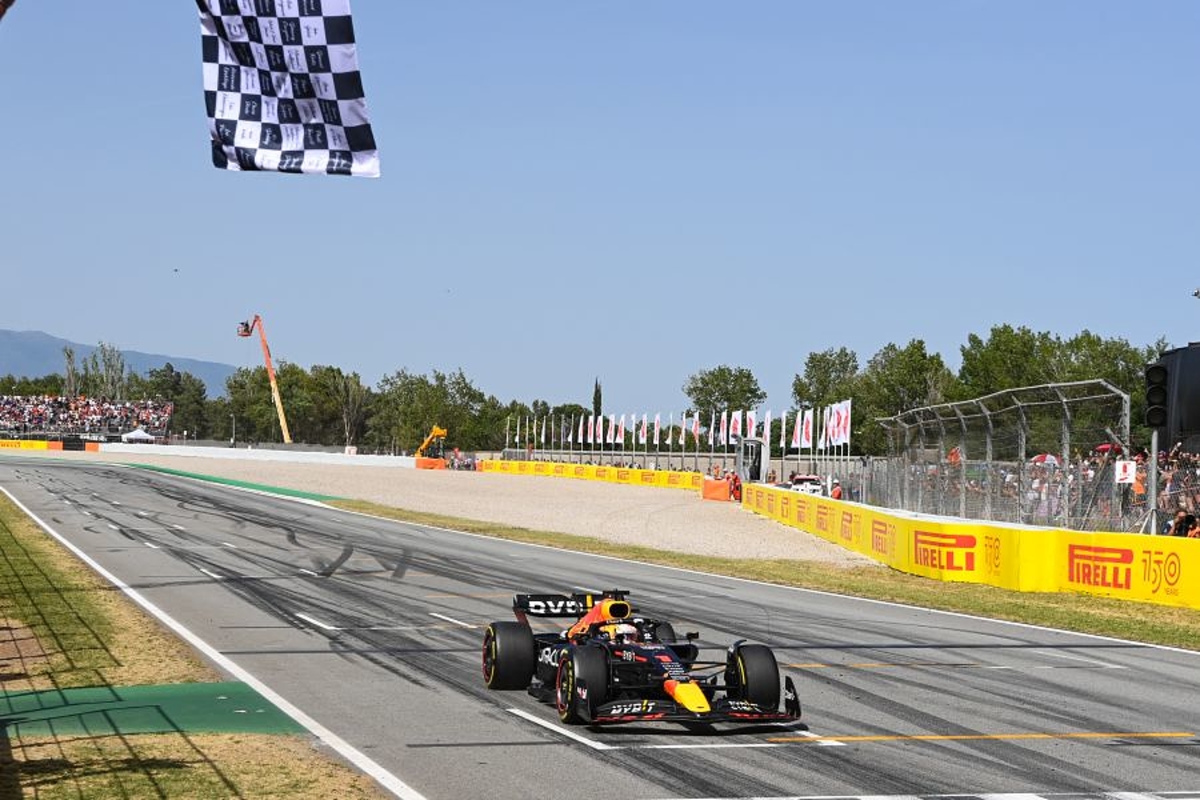 Verstappen explains DRS and wind angst ahead of dramatic Spanish GP win
Verstappen explains DRS and wind angst ahead of dramatic Spanish GP win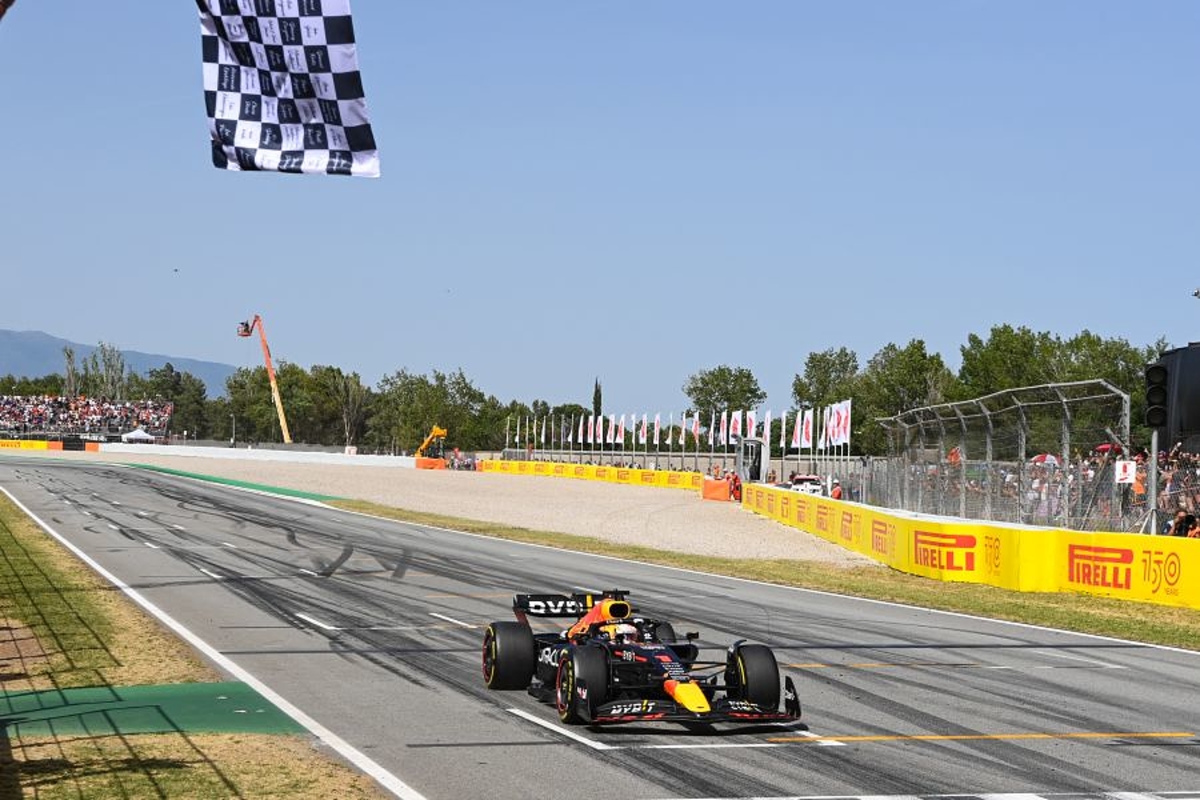 Max Verstappen has praised Red Bull's strategy that allowed him to overcome a double dose of drama en route to winning the Spanish Grand Prix.
The reigning champion took a trip to the turn four gravel trap early on before a DRS malfunction temperamentally continued throughout the race, leading to frustration emanating from Verstappen over the team radio.
But a switch of strategy to a more attacking three-stop plan allowed Verstappen to overtake George Russell with ease before team orders saw him pass Sergio Perez late on.
Charles Leclerc's retirement from what seemed a controlling position meant the Red Bull driver took his fourth victory of the season - continuing his record of winning each race he has finished this year and in doing so, taking the championship lead.
Detailing his race, Verstappen explained: "Of course, I went off. I suddenly had a lot of tail-wind so I lost the rear went off.
"Then I was in the train so I tried to pass but my DRS wasn't always working so that made it very tough but we managed to do a different strategy to get ahead again, do our own race and eventually win.
"A difficult beginning but a good end."
On how he put his DRS issues to the back of his mind when charging through on a set of fresh soft tyres, Verstappen added: "I tried to stay focused.
"Of course, it is not nice when stuff like that happens but in the end very happy to win and very happy for Checo. It was a great result for the team."
Perez reserves team orders judgement
Perez was audibly ruffled by his team's decision to swap positions for the lead.
The Mexican was originally on a more attacking strategy after extending his first stint but when closing on Russell and Verstappen, he was denied a switch of position with his team-mate.
At the end of the race, his radio message to his team said: "I am happy for the team, but we will talk later."
Speaking underneath the podium after the race, Perez said: "It was close but in the end, it's a team result and I'm happy for that."
On his request to move past Verstappen to attack Russell, Perez added: "We went on a different tyre strategy at the time.
"I let Max by early on to not lose crucial seconds to make my strategy work but anyway it's a good team result."