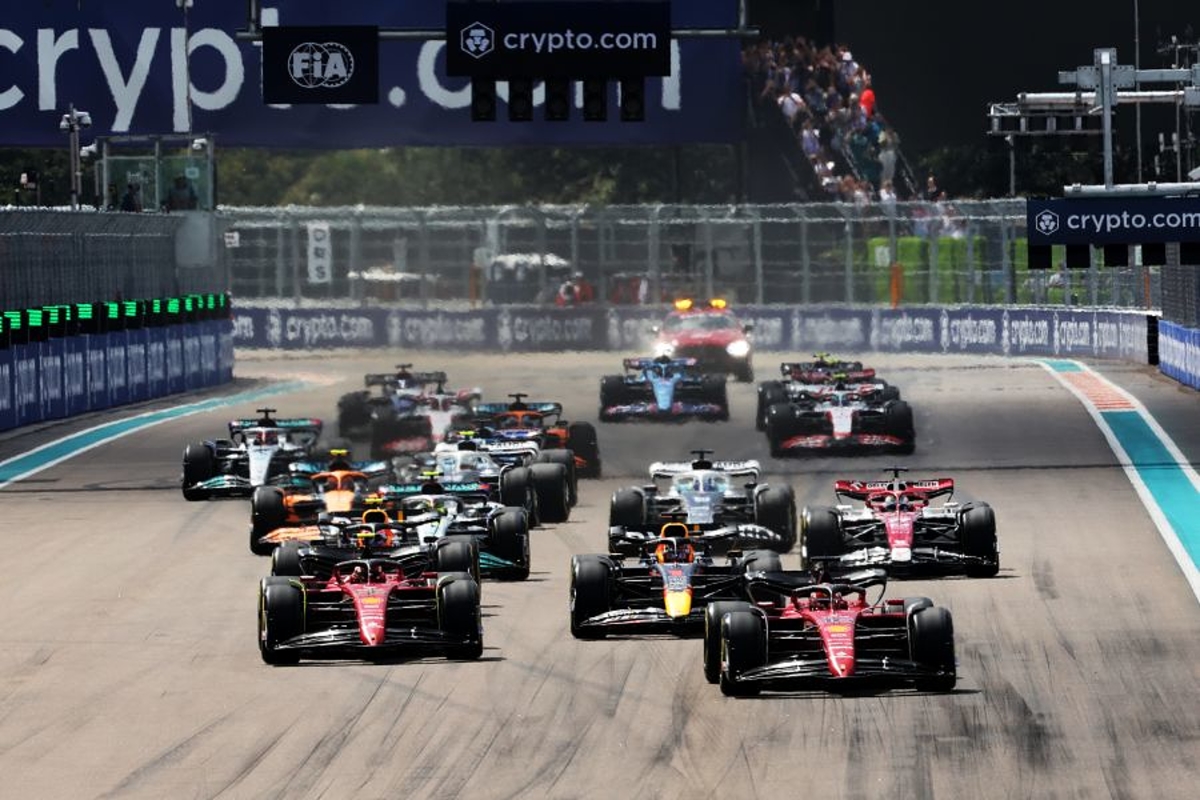 Miami Grand Prix sets US F1 TV record
Miami Grand Prix sets US F1 TV record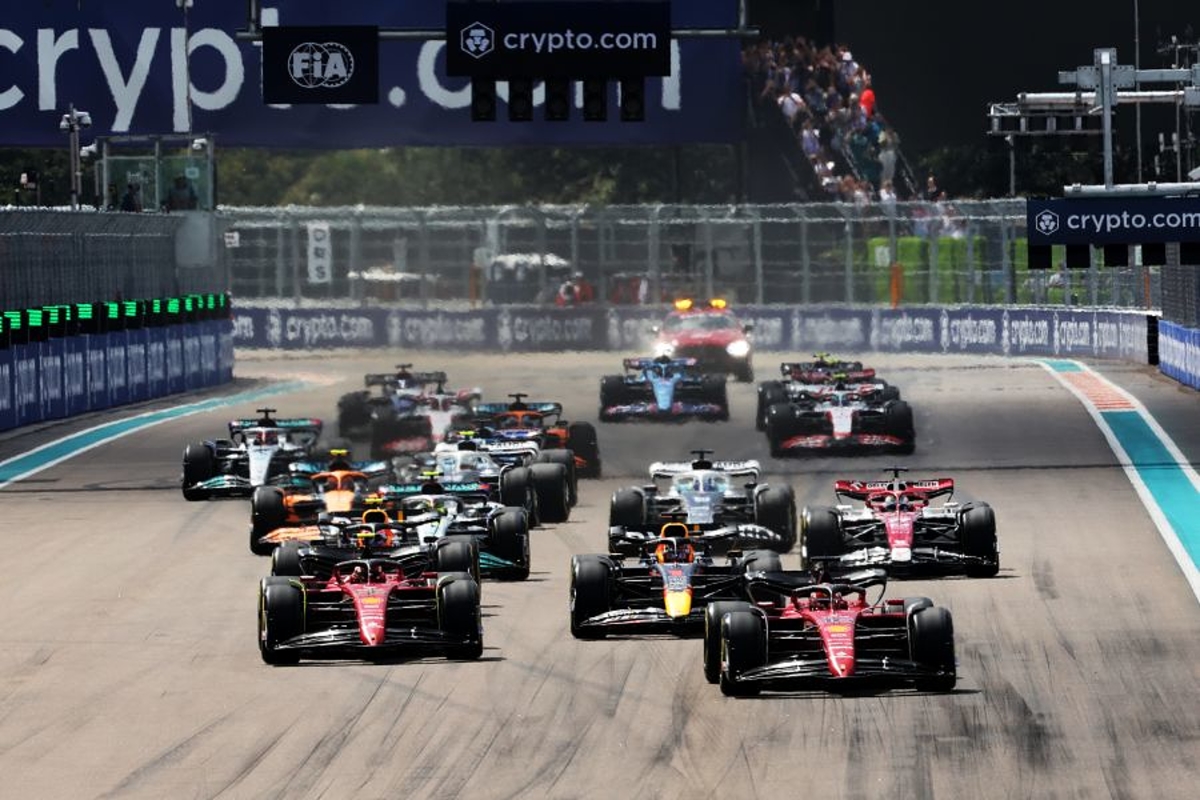 The Miami Grand Prix set a new record for the largest live television audience in the United States.
F1 added the second race Stateside in an attempt to capitalise on the ever-growing market, primarily down to the work Liberty Media has done since acquiring the sport from Bernie Ecclestone in 2017.
Growth has also been boosted by the hit Netflix documentary series, Drive to Survive, with record numbers attending the United States Grand Prix at the Circuit of the Americas last season.
In Miami, the entire week of build-up was centred around providing a spectacle for fans at the circuit and at home, ensuring the event provided uniqueness throughout.
The hype surrounding the calendar's newest event clearly paid off as the race set a record for the largest audience for a live F1 race on US television.
A statement explained: "ABC's live coverage of Sunday's race set a record average viewership of 2.6 million, the largest audience for a live F1 race ever on US television.
"Saturday's Qualifying on ESPN Averaged 953,000 viewers and an audience of 398,000 watched Friday's Practice 1 on ESPN 2.
"Both represent the largest viewership for a qualifying or practice session since F1 returned to ESPN in 2018."
F1's younger demographic provides growth
A key aim for Liberty Media since taking the reigns of F1 has been to target the younger audience demographic and make the sport more appealing and relevant to that viewership.
The week or promotional events and star-studded support, as well as location, clearly worked in the United States, whilst the new generation of F1 car and the Netflix effect has also provided growth across the first five races.
"The race averaged 735,000 viewers in the persons ages 18-49 demographic," the statement continued. "In the US - through five races, the 2022 F1 season is averaging 1.4 million viewers per race, up 49 per cent over the 2021 season average [949,000 viewers] and up 131 per cent over the 2020 season average [609,000 viewers]. This year's seasonal average of 1.4 million viewers is 53 per cent larger than the average of 922,000 for the first five races of the 2021 season."