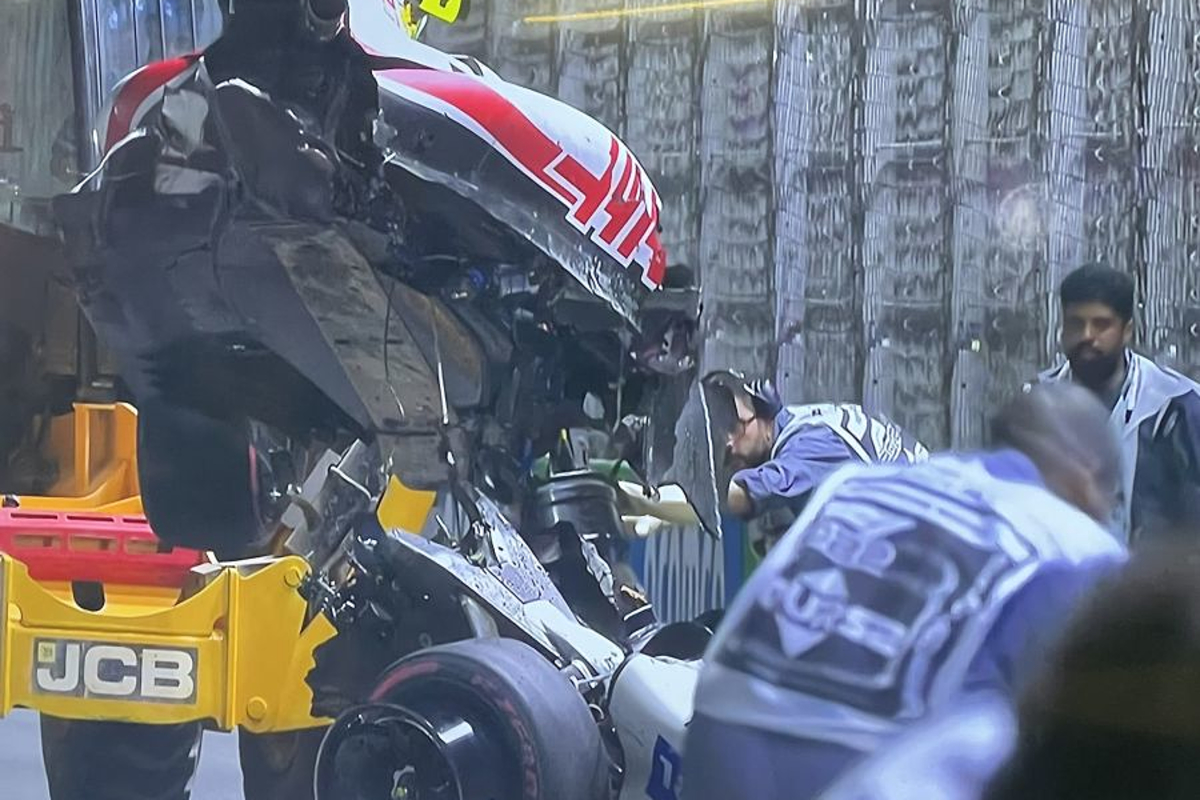 Schumacher "conscious" after frightening wall smash in Saudi Arabia
Schumacher "conscious" after frightening wall smash in Saudi Arabia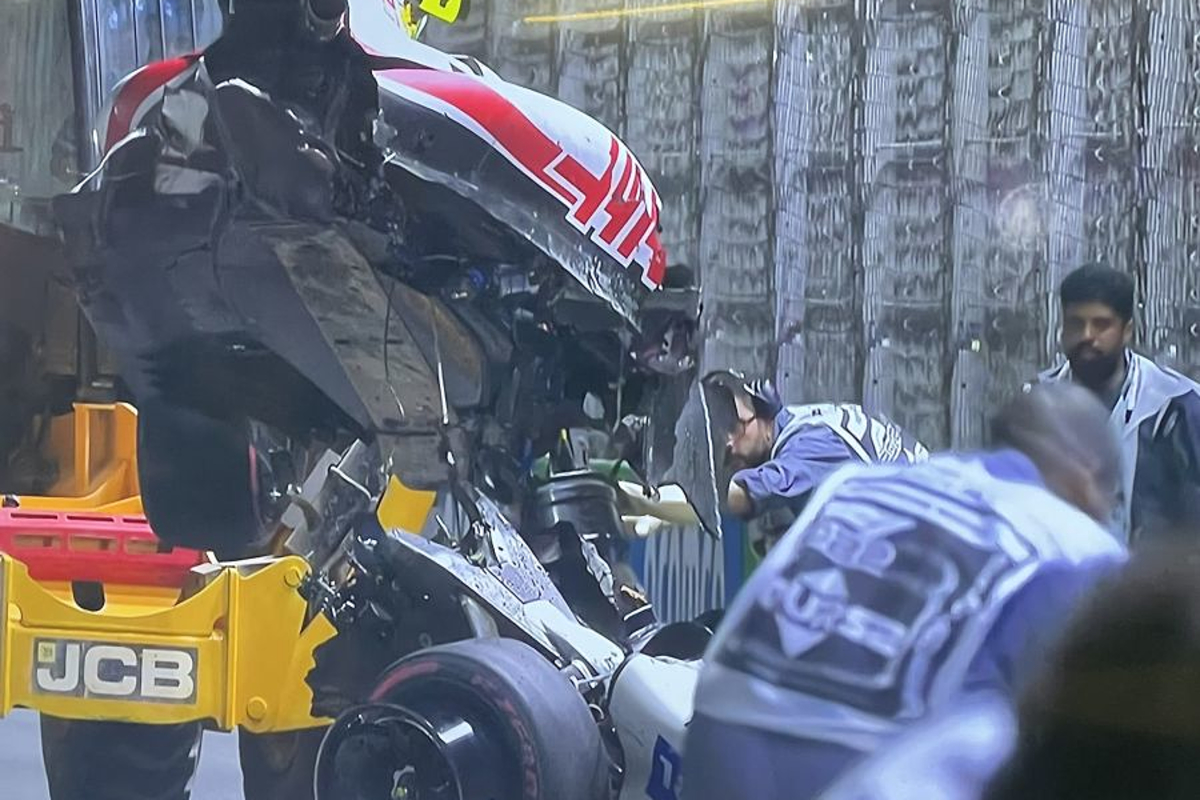 Haas has confirmed Mick Schumacher is "conscious" after suffering a frightening crash in Q2 at the Saudi Arabian Grand Prix.
Schumacher was on a hot lap in the second phase of qualifying in Jeddah when he lost control of his Haas VF22 at turn 12.
Drivers take that particular corner at over 150 miles per hour with the rear of Schumacher's Haas getting away from him before colliding with the wall.
The on-site medical vehicles arrived quickly at the scene with Schumacher extricated from the car and into an ambulance.
He has since been transferred to the King Fahad Armed Forces Hospital by a medical helicopter.
A brief statement from Haas confirmed: "We have heard he is conscious and headed to Medical Centre."
At the time of his crash, Schumacher was ninth on the timesheets and on the cusp of making the top 10 shoot out.
In a further update, Haas added: "Can confirm Mick appears physically fine.
"He has spoken to his mom etc. Likely being taken to hospital for a scan as a precaution but awaiting FIA update on that."
The expected FIA statement read: "The FIA advises that an incident occurred during Qualifying for the 2022 FIA Formula 1 Saudi Arabian Grand Prix today, 26/03/22, involving car #47, Mick Schumacher.  
"Assessment at the Medical Centre revealed no injuries, and he has been transferred to King Fahad Armed Forces Hospital, Jeddah, for precautionary checks."