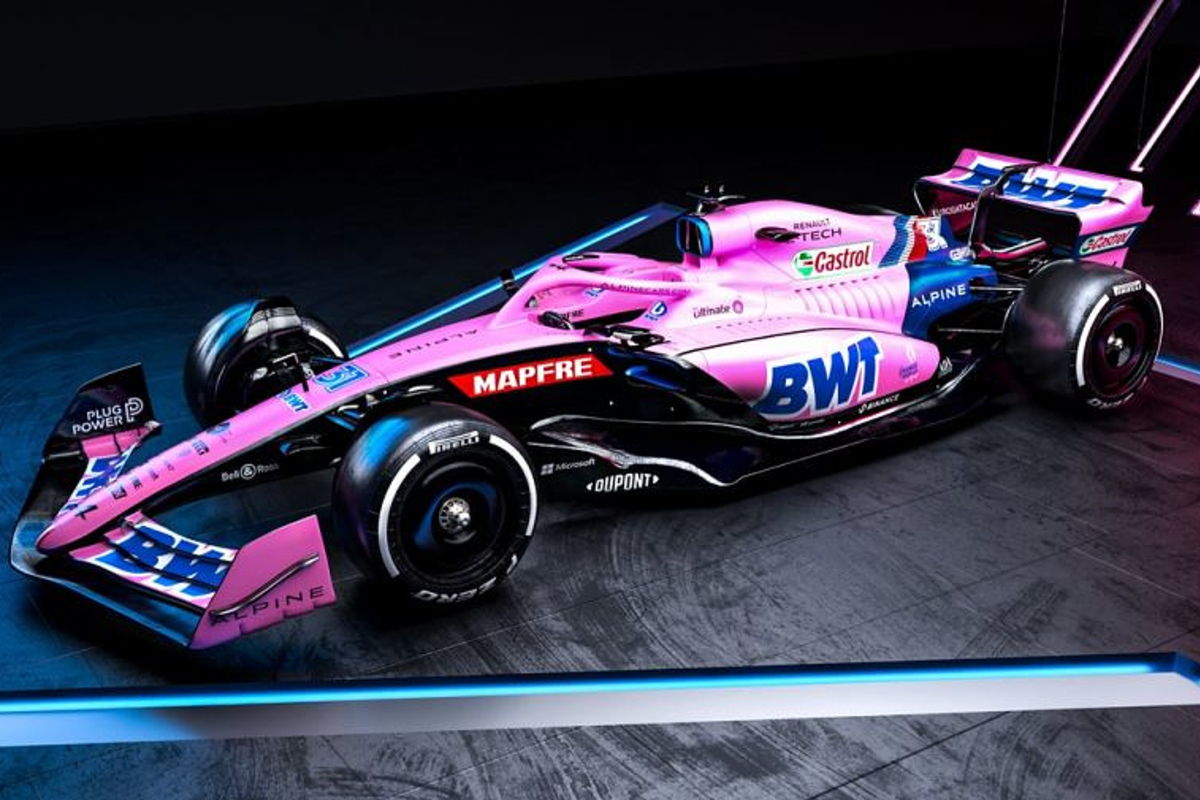 Alpine to run 'flipped' livery in F1 opening races
Alpine to run 'flipped' livery in F1 opening races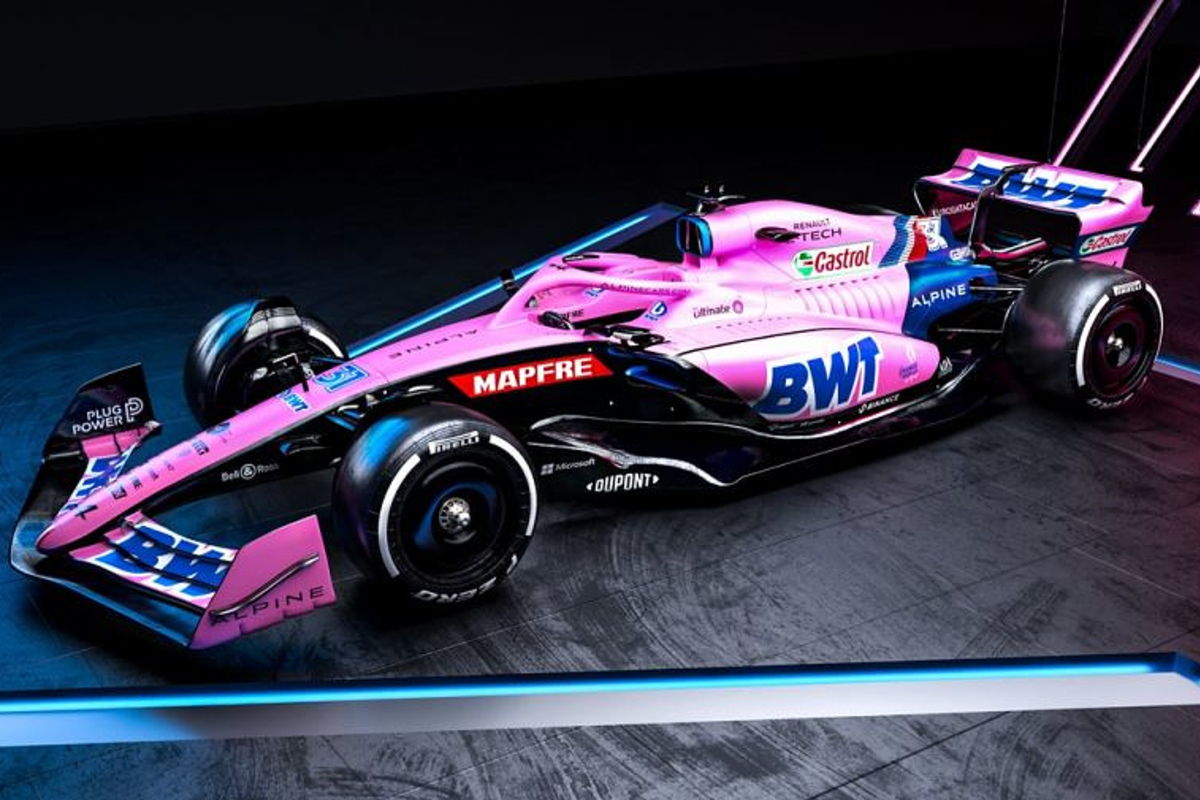 Alpine launched the A522 on Monday evening and saved the biggest surprise for the end of the launch, revealing a predominantly pink livery that will run in Bahrain and Saudi Arabia.
Alpine was joined by title sponsor BWT over the winter months after the company ended its relationship with Aston Martin.
With the announcement of the deal, Alpine confirmed it would feature an element of pink on its livery that was previously used on the cars of Force India and Racing Point.
Although the regular livery retains the Alpine blue seen in 2021, the sidepods and rear wing are coloured pink with large BWT branding.
For the first two races, however, this will be flipped, to highlight the union of BWT and the F1 constructor.
"It is much more than a colour," said BWT CEO Andreas Weissenbacher.
"Pink stands for a big vision to make the world every day a bit better. It stands for sustainability, it stands for our slogan, for UN planet blue.
"If a company like ours, and we are all together in a happy momentum, we are living in a nice place here on our globe, and as long as we do not see another realistic opportunity to fly to another planet where we have a similar good life like we have here, we have to take care of this planet.
"To do that, we started this mission 'Change the world sip by sip' and avoiding single-use plastic. The colour to spread this message around is pink."