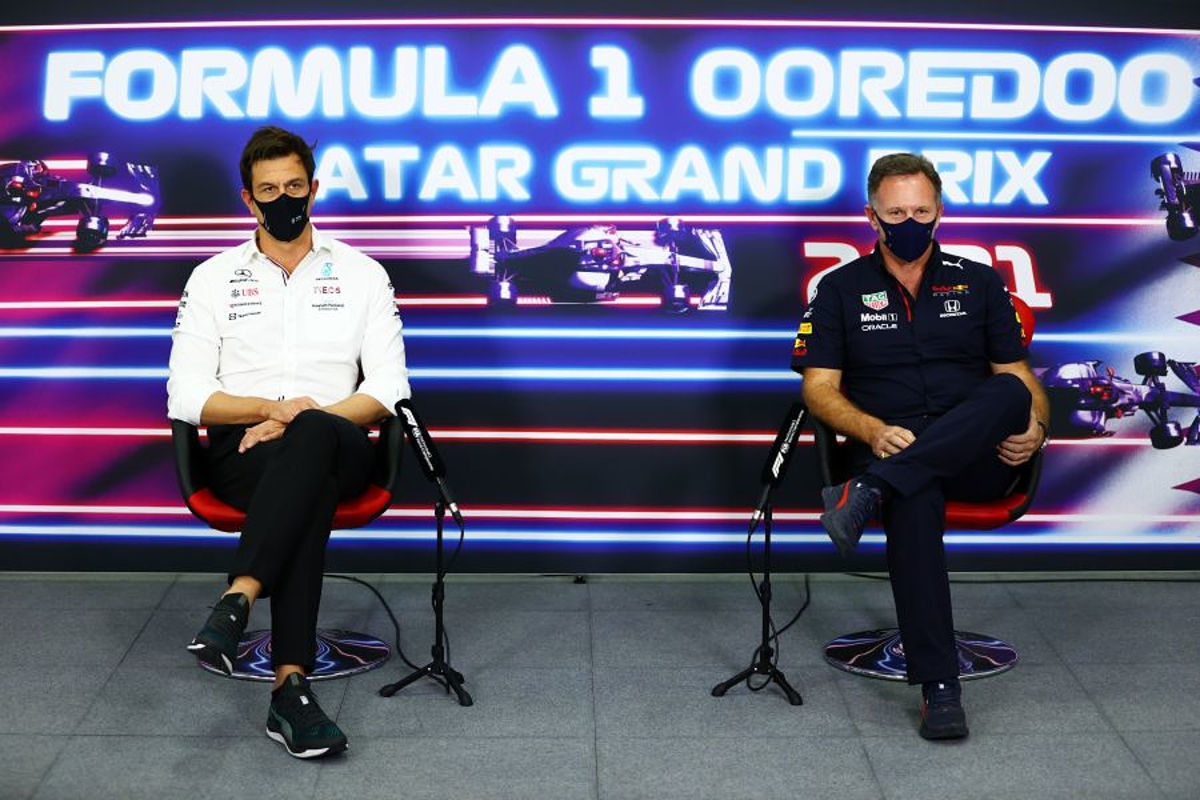 Horner will not "fake" being "best mates" with Wolff
Horner will not "fake" being "best mates" with Wolff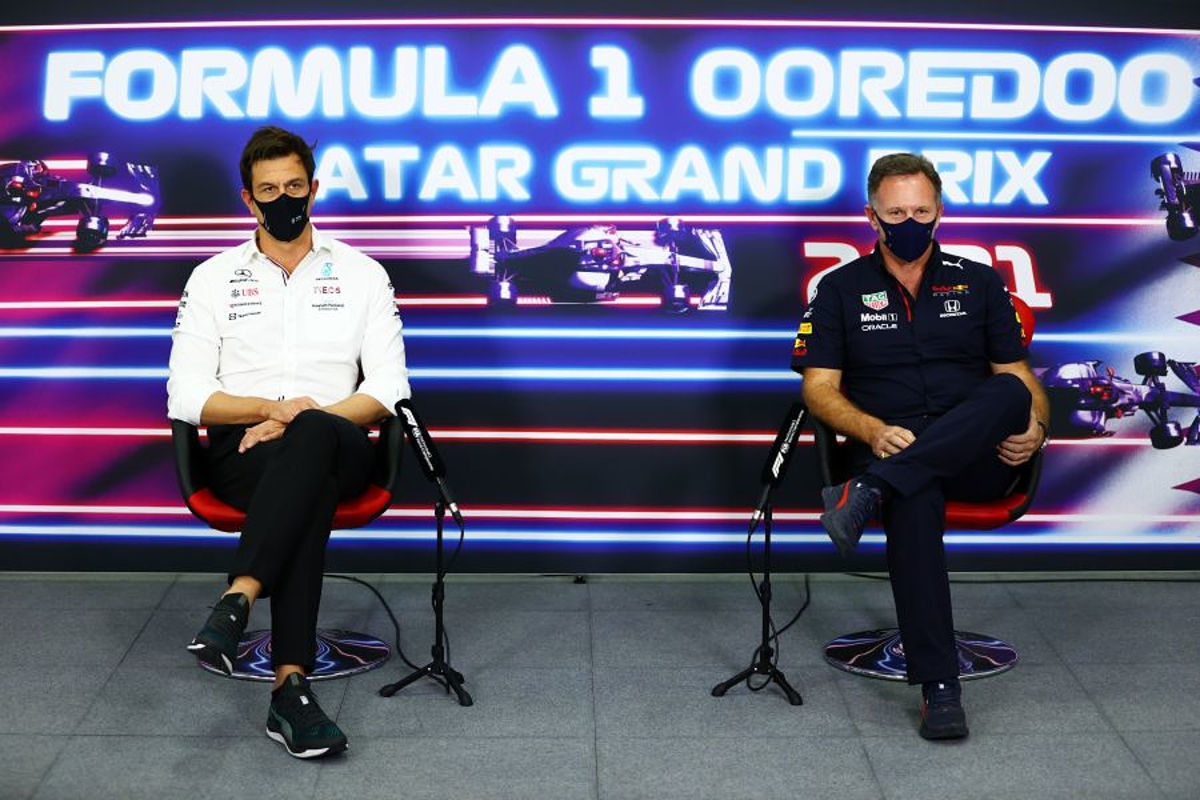 Red Bull boss Christian Horner has no intention of trying to "fake" a relationship with Mercedes rival Toto Wolff, believing to do so would be "dishonest".
The two team principals have been engaged in a near season-long war of words that has often descended into childishness given some of the comments that have been aired.
The no-love-lost scenario has overshadowed the on-track action at times as the duo have taken centre stage, as was the case at the recent Qatar Grand Prix.
Asked if the undercurrent of ill-feeling would always exist between them, or whether there was any hope of a reconciliation, Wolff initially replied: "The competition is just too high.
"You cannot expect you are going to dinner with your rival, or with a rival team, with your enemy in that sporting competition, irrespective of the personalities and the characters.
"Everything else would not be normal. That's as simple as it is. No negative emotion or positive emotion. The emotions are pretty neutral."
Adding his perspective, Horner said: "Look, Toto and I are very different characters and you know we operate in different ways and I think that…"
Highlighting how the narrative between them can then be lowered, Horner added: "Am I going to be spending Christmas with Toto? Probably not, unless you're in panto this year, I might take the kids."
Reverting to a more serious tone, Horner concluded: "From my perspective, it's a tough competition and that's Formula 1.
"You don't have to be best mates with your opponents. How can you be? I think that would be dishonest in many respects, to fake a façade when you are competing against each other."