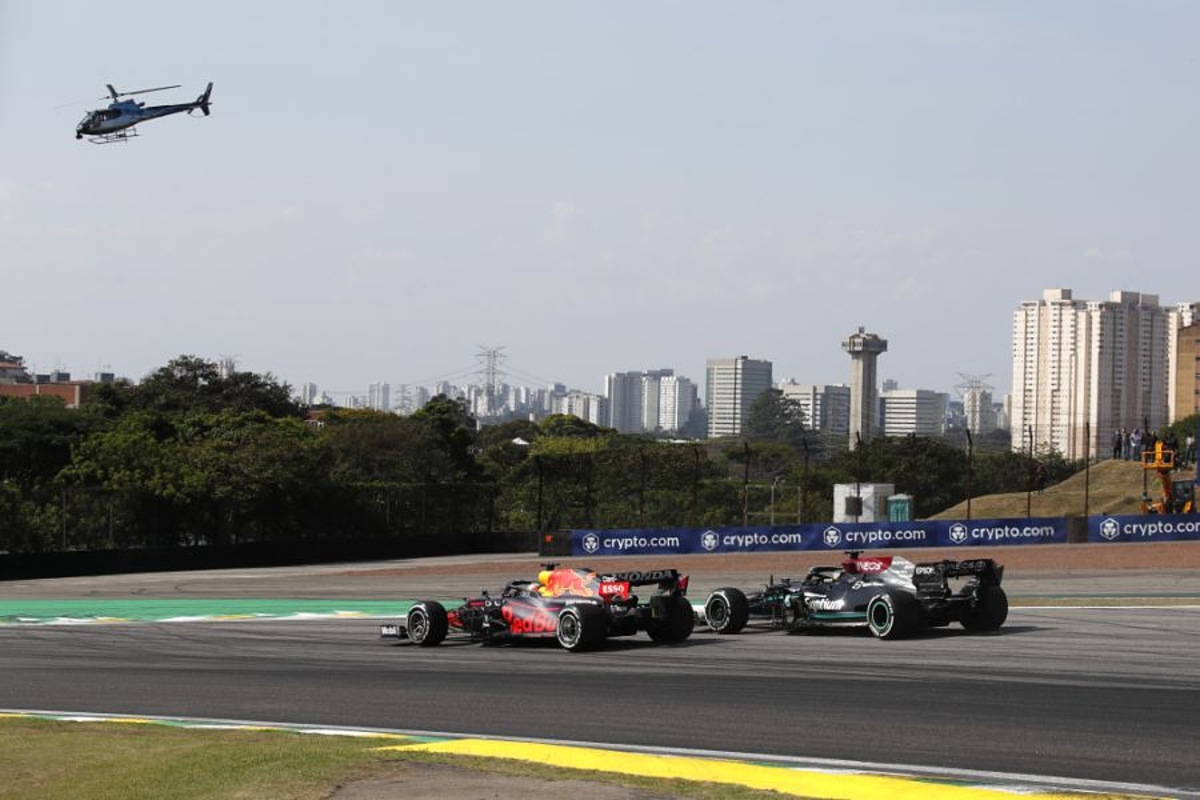 Verstappen-Hamilton controversy reignites gravel plea
Verstappen-Hamilton controversy reignites gravel plea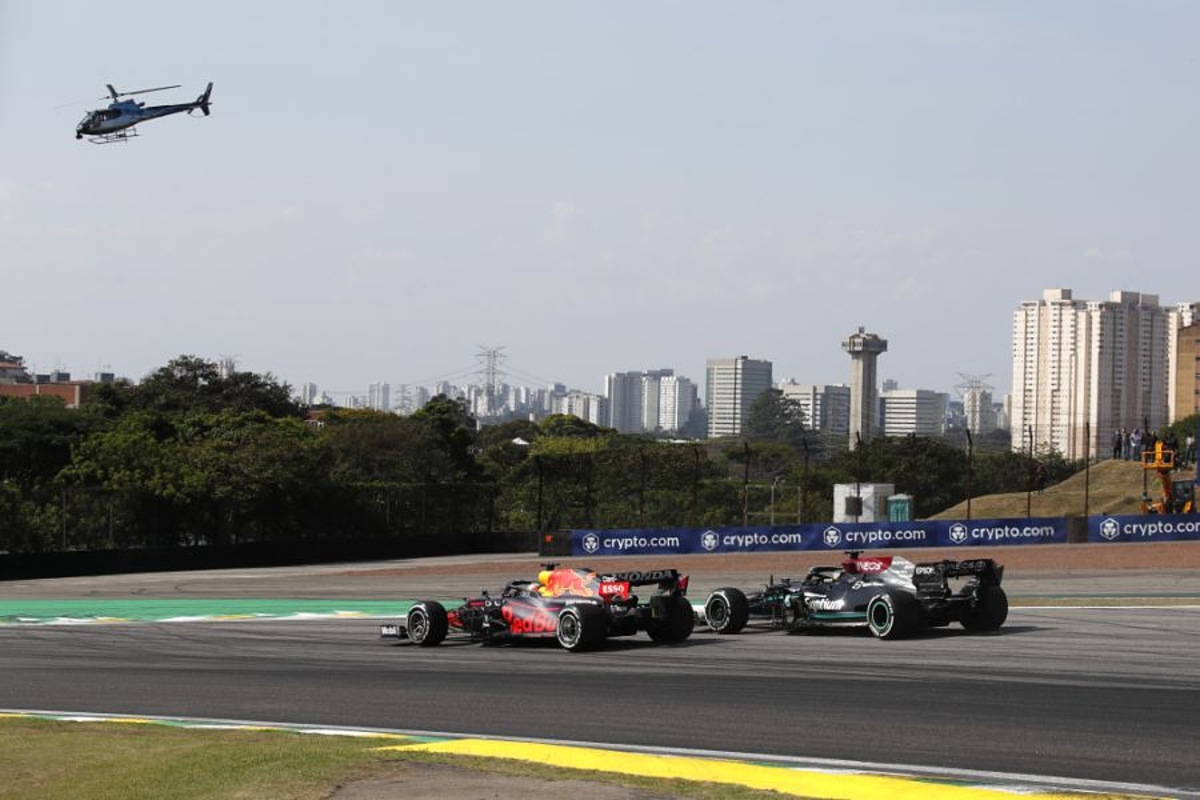 Carlos Sainz believes the ongoing controversy over Max Verstappen's defence of the lead at São Paulo Grand Prix against Lewis Hamilton proves the need for gravel traps to return to F1.
Hamilton was forced wide as Verstappen defended his position into turn four at Interlagos and whilst the Red Bull driver was not initially penalised, Mercedes has used its right of review.
Ferrari driver Sainz has been a leading voice in the push for the presence of gravel traps in the sport, a debate that began with the welter of track limit controversies at the end of last season and the beginning of the current campaign.
Referring to the incident between Verstappen and Hamilton in Brazil, Sainz said: "I personally think this issue would be solved with a gravel trap at the exit of turn four.
"I think you also saw at the start today a few cars including ourselves going wide in turn four, which if there would have been a gravel trap, we wouldn't have gone there.
"And instead of, actually, it being an issue for the stewards, if you put a gravel trap there, there wouldn't be any issue for stewards, for Michael, for Lewis, for Max and for us.
"We keep asking for gravel traps and we hope that in the future, especially at a track like Sao Paulo where MotoGP is not running, we would like to see gravel traps back because we would never brake so late into turn four."
With multiple cars running wide at the same corner on lap one, Sainz was asked if the rules were clear for the drivers, to which he replied: "I think for the first lap it was clear that Michael was going to be a bit more easy with it, for the rest there was this three strikes for the rest of the race.
"But, to be honest, to comment specifically on Lewis and Max's incident, if it was in this corner because I haven't seen any of it, I don't know."