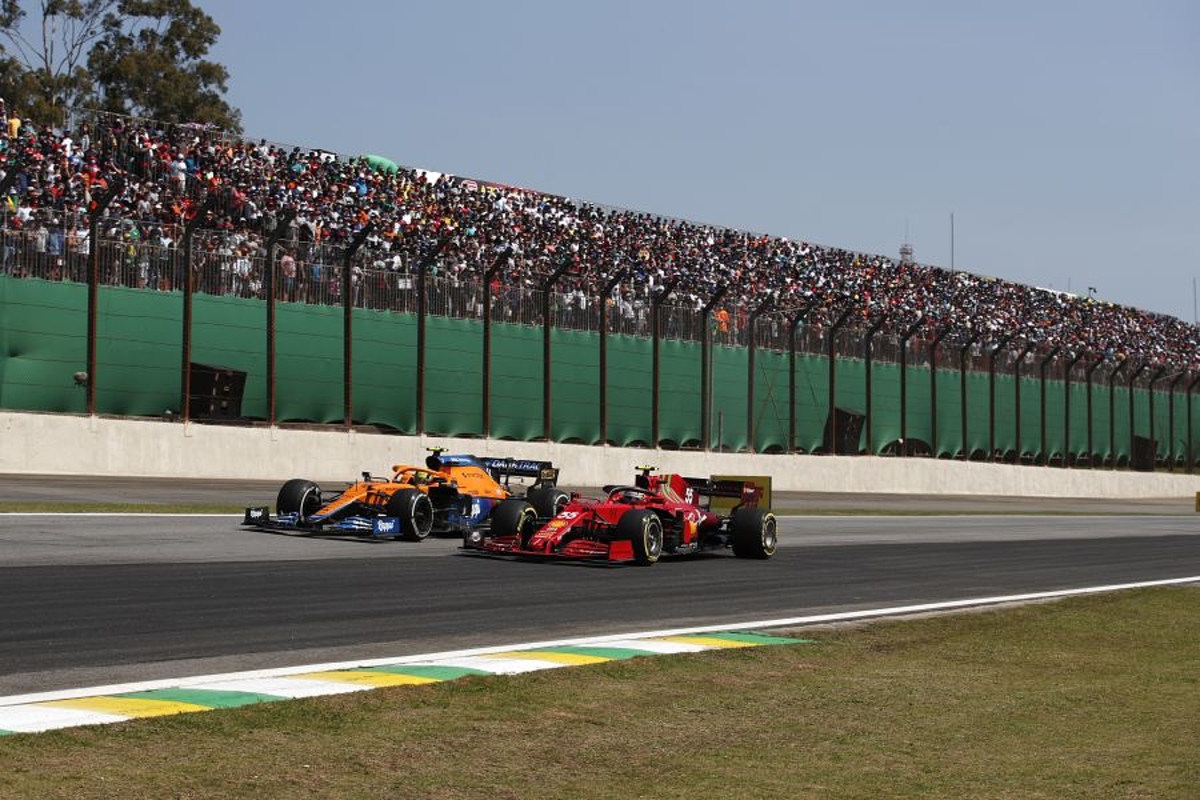 Ferrari must "stay alert" to beat McLaren - Sainz
Ferrari must "stay alert" to beat McLaren - Sainz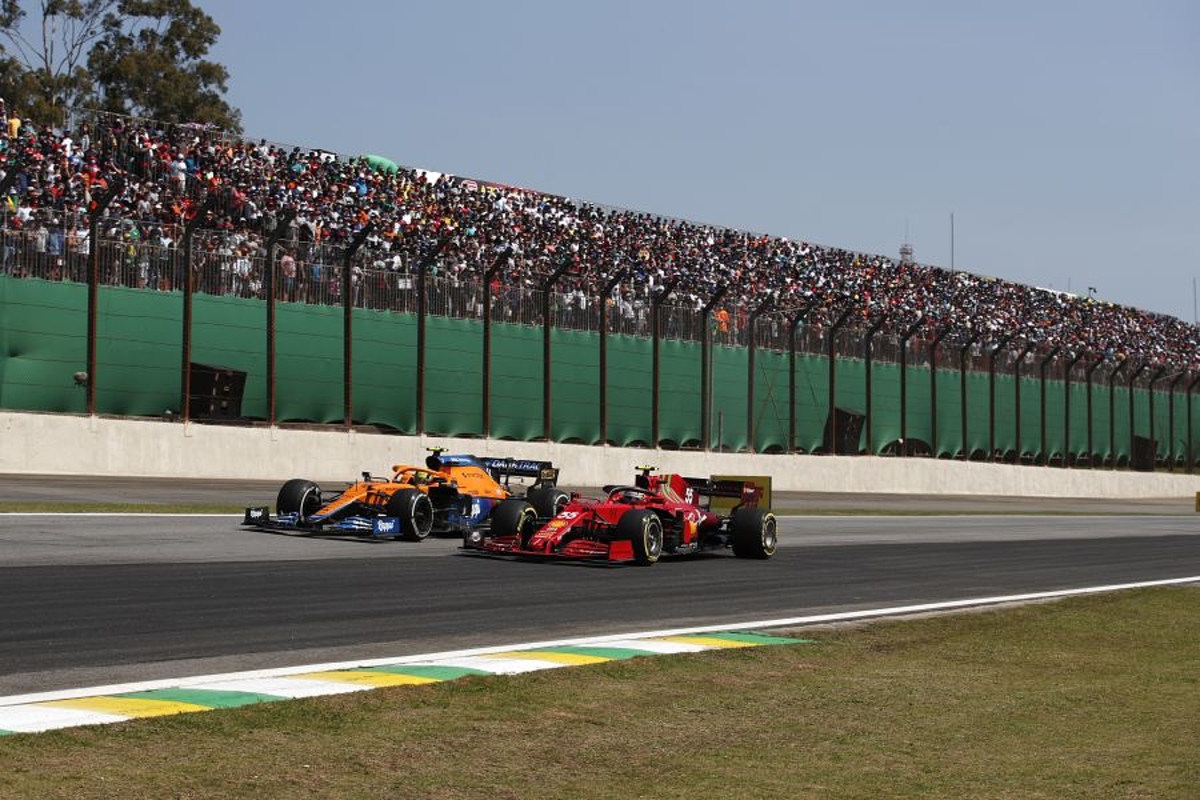 Carlos Sainz has called on his Ferrari team to "stay alert" to ensure it remains ahead of close rivals McLaren in the race for third in the constructors' championship.
Ferrari endured its worst season in 40 years in 2020, but has turned around its fortunes this campaign to sit 31 points ahead of McLaren.
The last two races in Mexico and Brazil have seen Ferrari collect a vital 36 points whereas McLaren, which raced to a 1-2 in Italy six races ago, has managed just two points courtesy of Lando Norris.
Asked if Ferrari now feel like favourites in the battle with McLaren, Sainz said: "Yeah, we look to have a healthy gap and also a bit the upper hand but I think it's not over yet.
"They just need a very strong weekend in one of these last three races to suddenly get themselves back into a good position. I think Qatar and Saudi are circuits that will go very well for the McLaren so we need to stay alert."
Sainz's team-mate Charles Leclerc added: "We are definitely having a good moment.
"We need to keep working as a team and keep trying to do every weekend the best, but looking at the last two or three races it seems we are a bit stronger than them."
Ferrari making "constant progress"
Sainz joined Ferrari from McLaren for this season and has settled into his new team quicker than any other drivers who had made a switch, including his replacement Daniel Ricciardo.
Sainz feels the team has moved on since his arrival and he added: "The team has been in constant progress, not only on car feeling and car development with the engine, but also operationally.
"I feel like we have managed to progress a lot regarding strategy, regarding pit stops, the way the team works as a whole, and we are executing weekends in much more of a stronger way.
"Obviously a stronger package helps, but the team itself is operating at a really high level, I feel, compared to the beginning of the season."