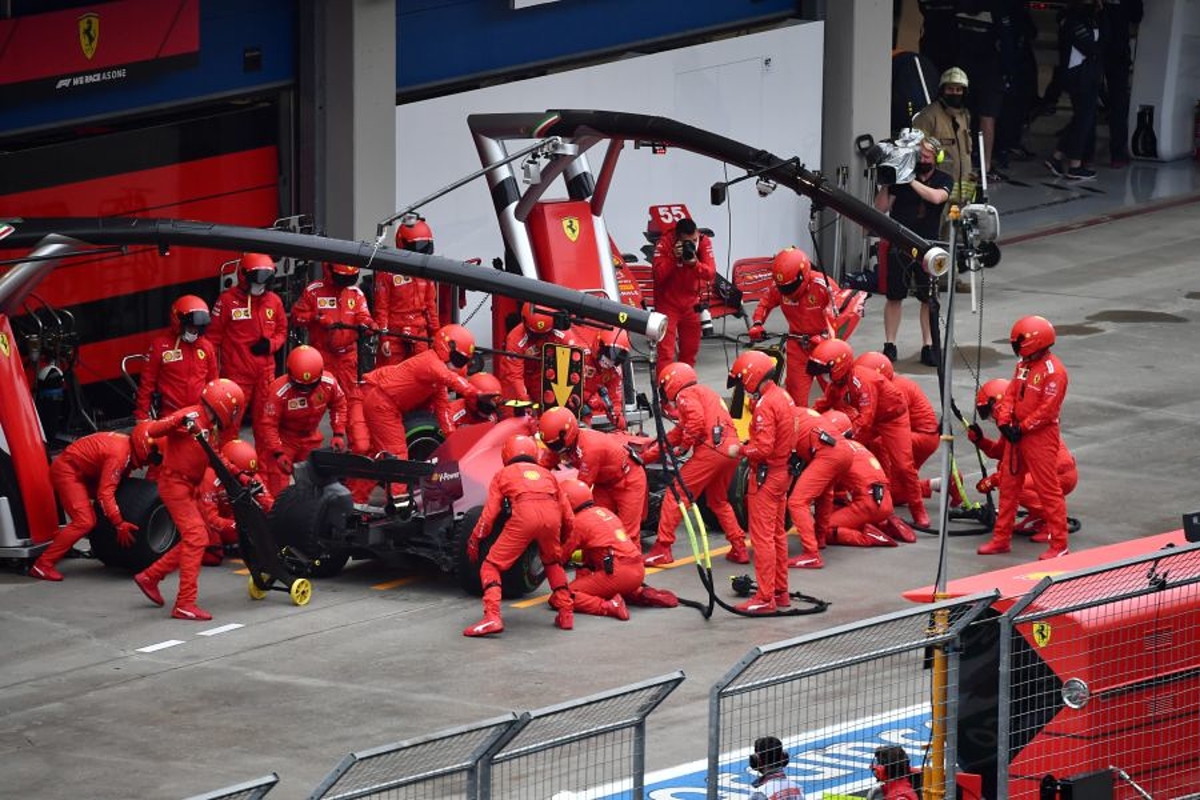 Sainz demands pit-stop "digging" from Ferrari to avoid future title woe
Sainz demands pit-stop "digging" from Ferrari to avoid future title woe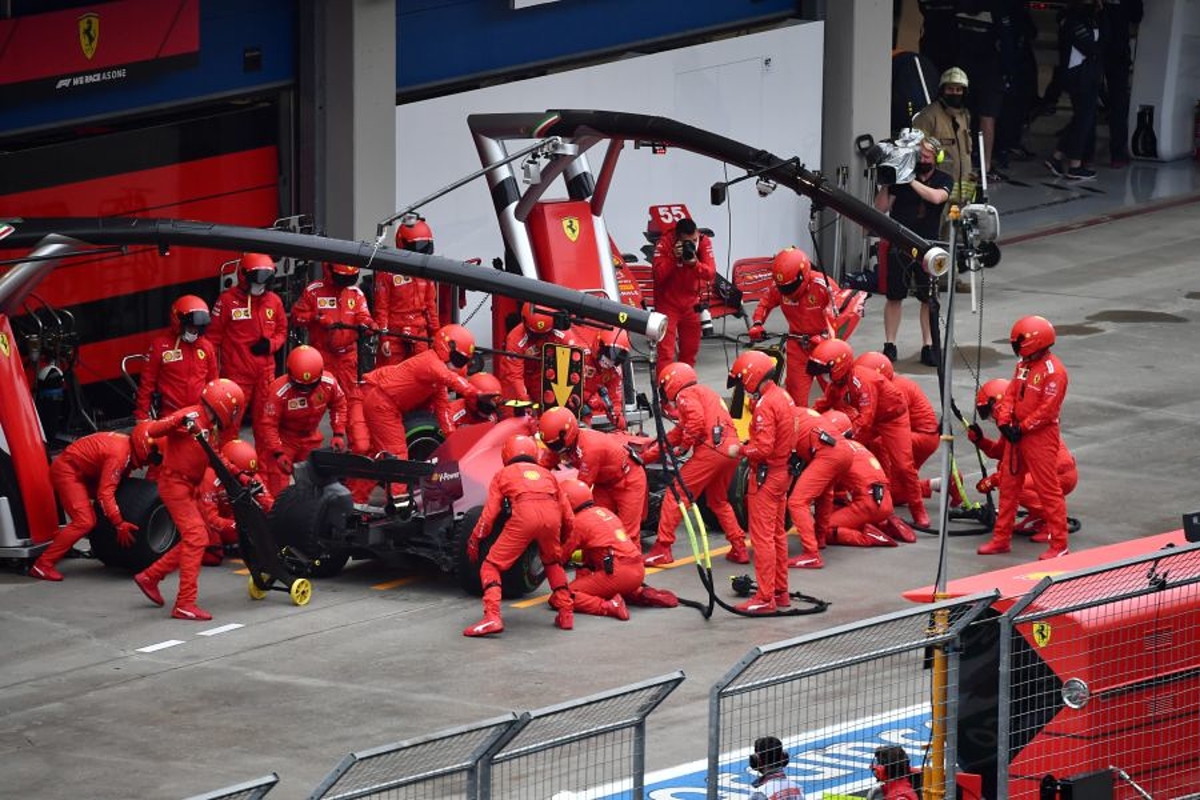 Carlos Sainz has urged Ferrari to crack its pit-stop issues if it is serious about being a future title challenger again in F1.
Sainz has been on the receiving end of two poor pit stops from the Scuderia crew in the last two races in Turkey and the United States that have cost him a likely top-five finish on each occasion.
In the race at Istanbul Park, Sainz was stationary for 8.1s due to a traffic-light system fault, while in the event at Austin a problem with the right-rear wheel resulted in a stop of 5.6s.
Sainz went on to finish seventh at the Circuit of the Americas, yet team principal Mattia Binotto feels the latest poor stop cost the Spanish driver positions against both McLaren's Daniel Ricciardo and Mercedes' Valtteri Bottas.
Expressing his dismay, Sainz said: "Unfortunate again. We need to keep looking at it and we need to keep improving as a team because we are not happy with the situation. It has been a few pit stops now we have been struggling.
"From my side, I think it is the second consecutive [race] and the third all season so it is a lot of points there that we are leaving on the table due to these small problems.
"I think a P5 would have been fairly easy there with an undercut on Ricciardo but it is what it is."
Sainz feels if Ferrari is to again challenge for a championship in the future, it cannot afford to make such costly mistakes.
"We need to keep working as a team to improve it," added Sainz. "We need to keep digging at it because there are points there that maybe this year are not so important.
"But if we want to be fighting for championships in the future, these are the kinds of things that we need to keep becoming excellent at and we are maybe lacking a bit."