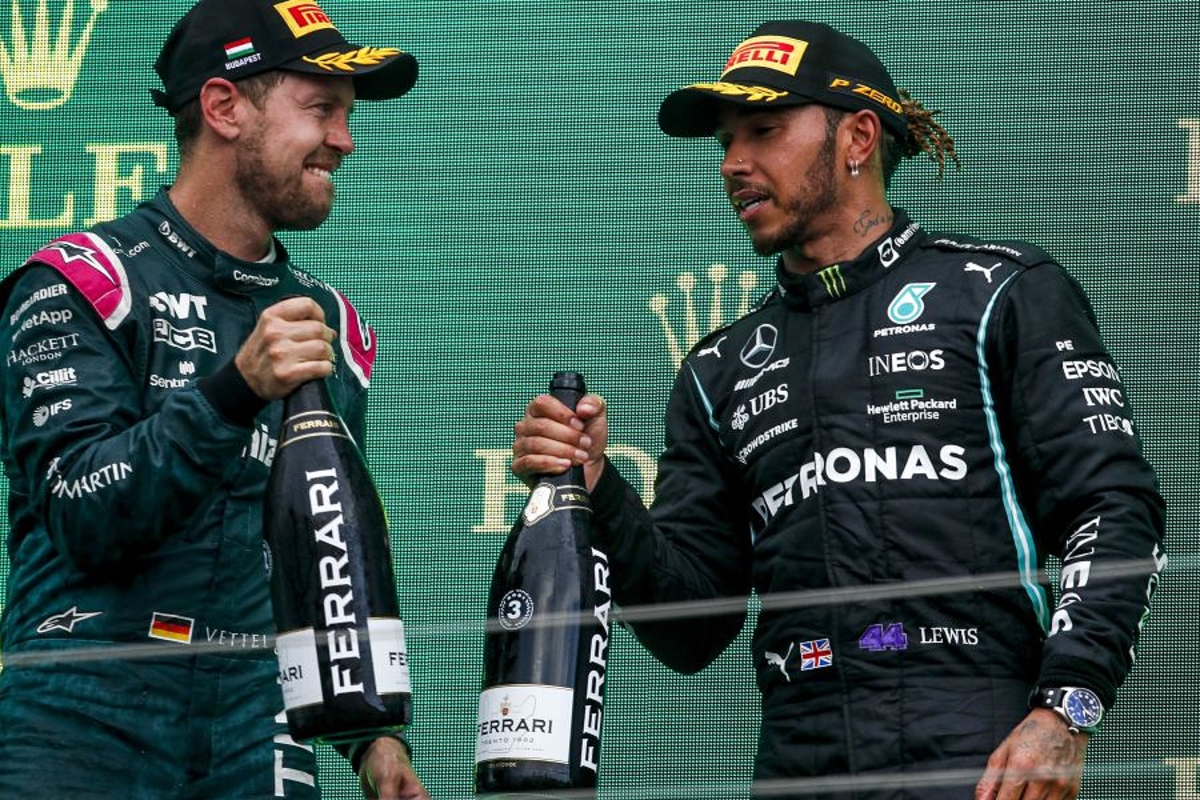 Hamilton "incredibly proud" of Vettel campaigning
Hamilton "incredibly proud" of Vettel campaigning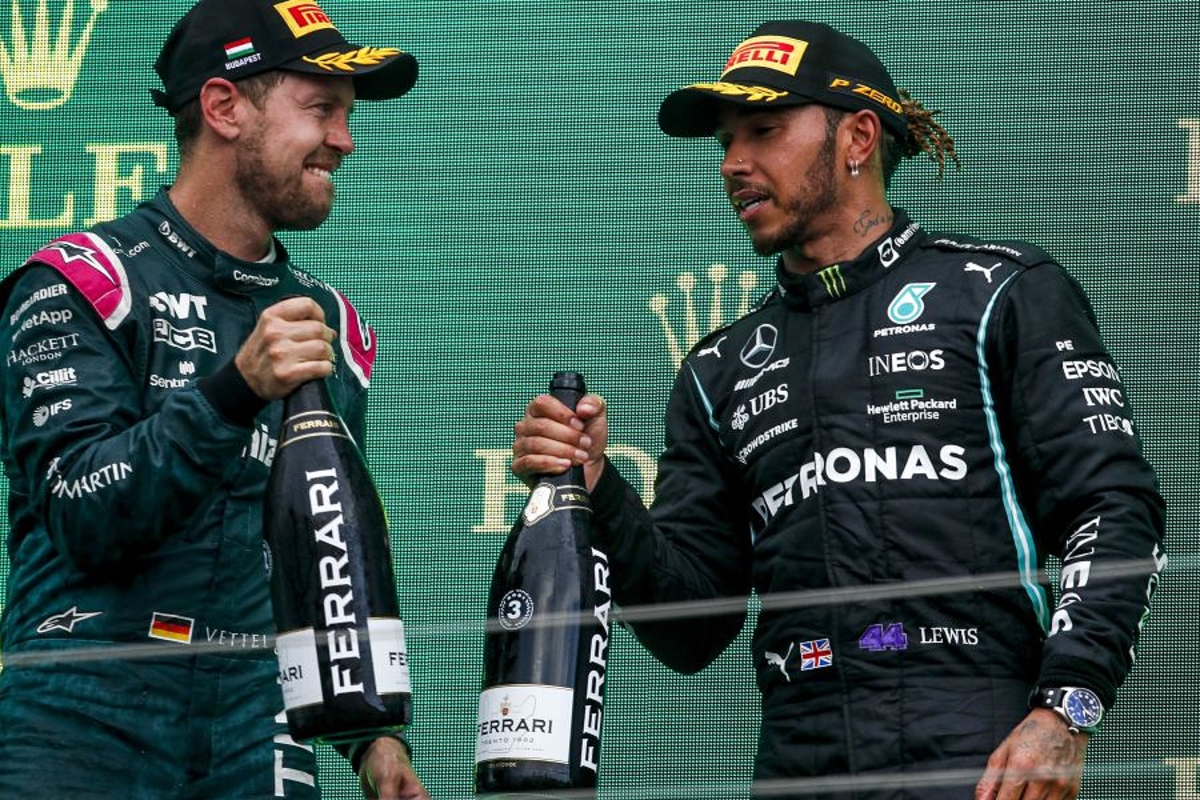 Lewis Hamilton has proclaimed himself to be "incredibly proud" of Sebastian Vettel "not shying away" from social and environmental issues this year.
Vettel has used both his actions and words to push forward a number of topics this year including his show of support for the LGBTQ+ community at the Hungarian Grand Prix.
At Silverstone, Vettel took time to assist in litter picking in the grandstands and at a number of races has run a special helmet design backing Aston Martin sponsor BWT's push for sustainable water sourcing.
"I've been incredibly proud of Sebastian for doing him," said Hamilton.
He has discovered things that he is passionate about and he is speaking about them, he's not shying away from it.
"I think also, with the older generation, I guess when we get to our age we have a little bit more empathy. He's got a family, he's speaking about the future of his kids and the planet, what we do now to prepare them for the future
"And he's obviously trying to be a beacon of light for those kids and for other kids that support him."
Hamilton took a vocal lead in F1's push to improve diversity in motorsport last year and has continued his work with the launch of his namesake commission looking into potential issues preventing minority groups from pursuing careers in STEM subjects.
Asked if the two drivers could partner towards a common goal, Hamilton explained: "We speak often and we talk on these topics so I don't know.
"We don't have any plans of doing anything in the future but we, as I said, if there is a specific issue on a weekend, we discuss it and we support each other with it."