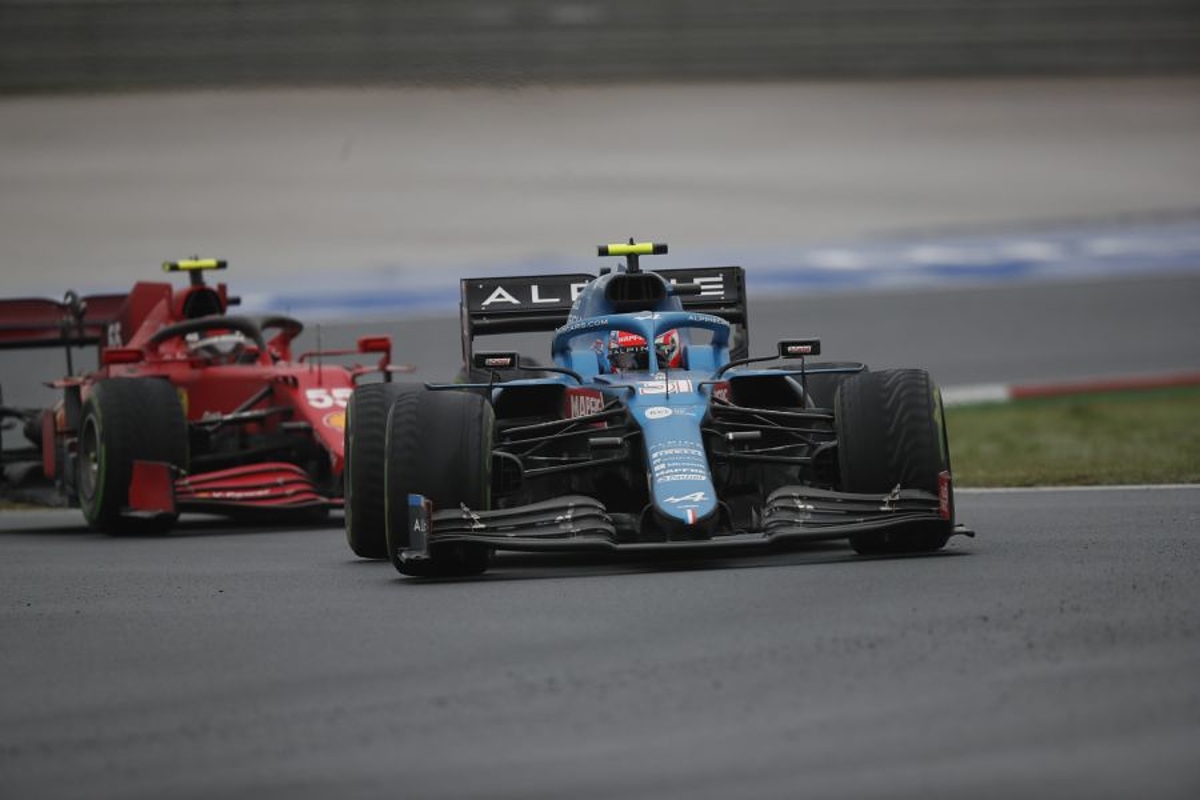 Alpine adamant no safety risk with Ocon strategy gamble
Alpine adamant no safety risk with Ocon strategy gamble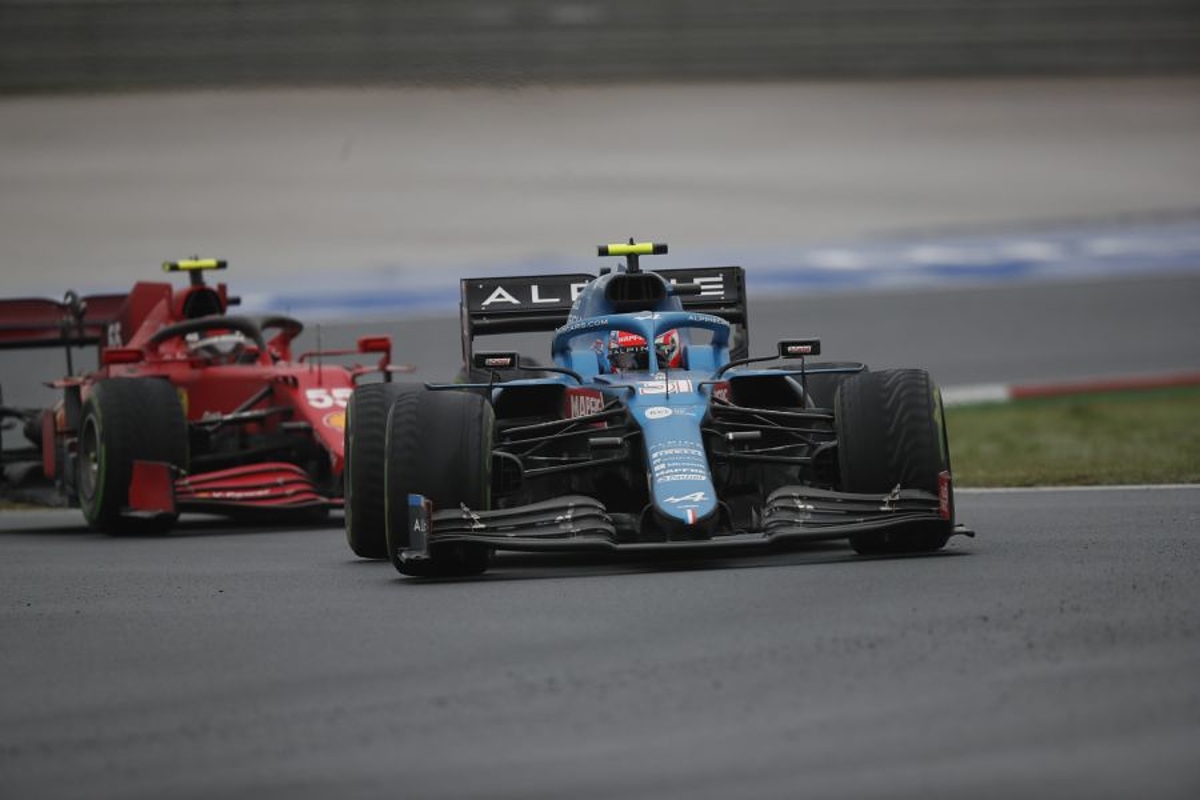 Alpine executive director Marcin Budkowski has insisted there was no concern over safety for Esteban Ocon after the French driver completed the Turkish Grand Prix without stopping.
Ocon nursed a single set of intermediate tyres throughout the entire 58-lap duration at Istanbul Park, although at the end of the race a hole had developed in the surface of one of the tyres, exposing the canvas of the Pirelli compound.
With the possibility of the tyre simply failing, Pirelli suggested Alpine, along with Mercedes and Ferrari who had bailed out of a similar strategy, were "pushing the boundaries" of safety.
Budkowski has rejected such a claim, explaining the strategy call was made with feedback from Ocon inside the A521.
"Up until a few laps towards the end, we didn't know if we would make it," said Budkowski.
"The reality is at some point, it was clear that stopping him in the middle of the race wasn't necessarily going to be quicker because we would have had to go through the graining phase on the inters anyway.
"We decided to leave him out based on what other people were doing but also on his feedback, he was quite happy with his tyres at that stage, and waiting for a safety car or the track to dry enough to put on dry tyres, not knowing if we would make it to the end.
"As he went on, we were looking at the data very closely, we were getting his feedback looking at the onboard cameras thinking 'Actually, we can push this to the end. Let's do it'.
"Obviously, we wouldn't have left him out on track if it was a safety concern but he was there or thereabouts. It was feasible to do that."