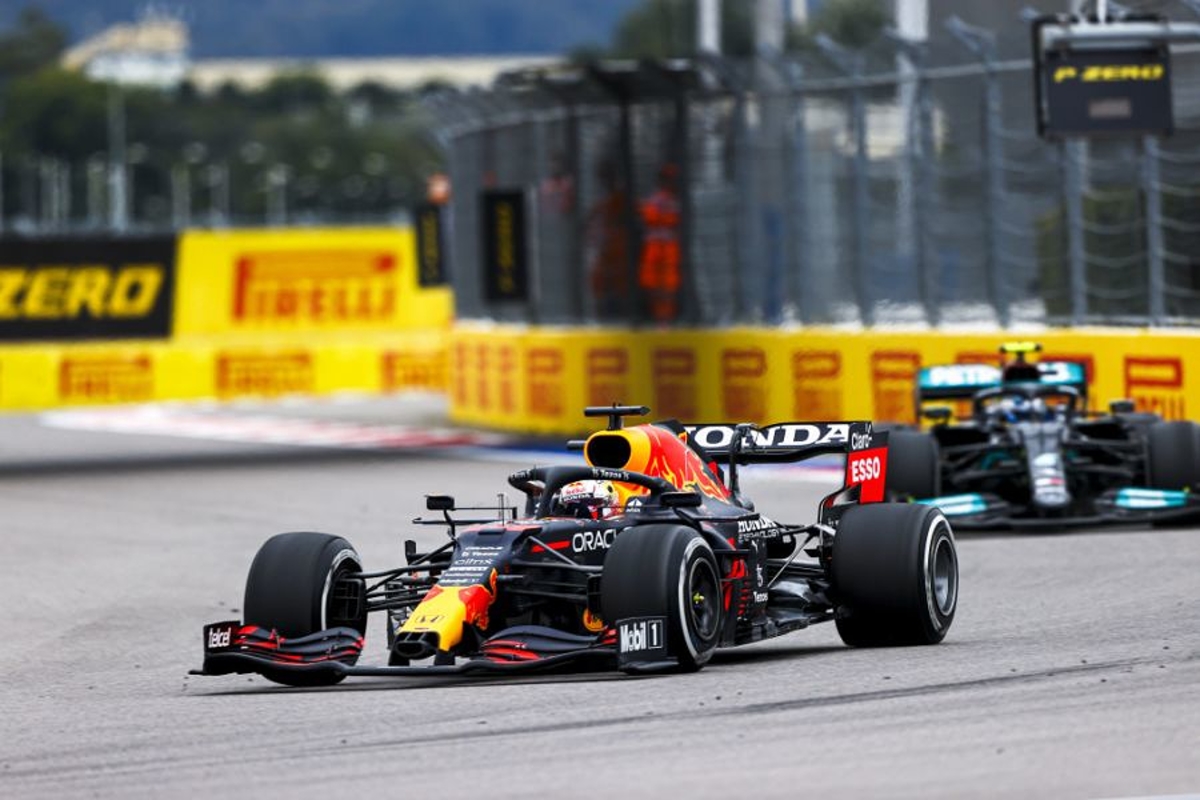 Verstappen's "hectic few corners" that almost destroyed Russian GP
Verstappen's "hectic few corners" that almost destroyed Russian GP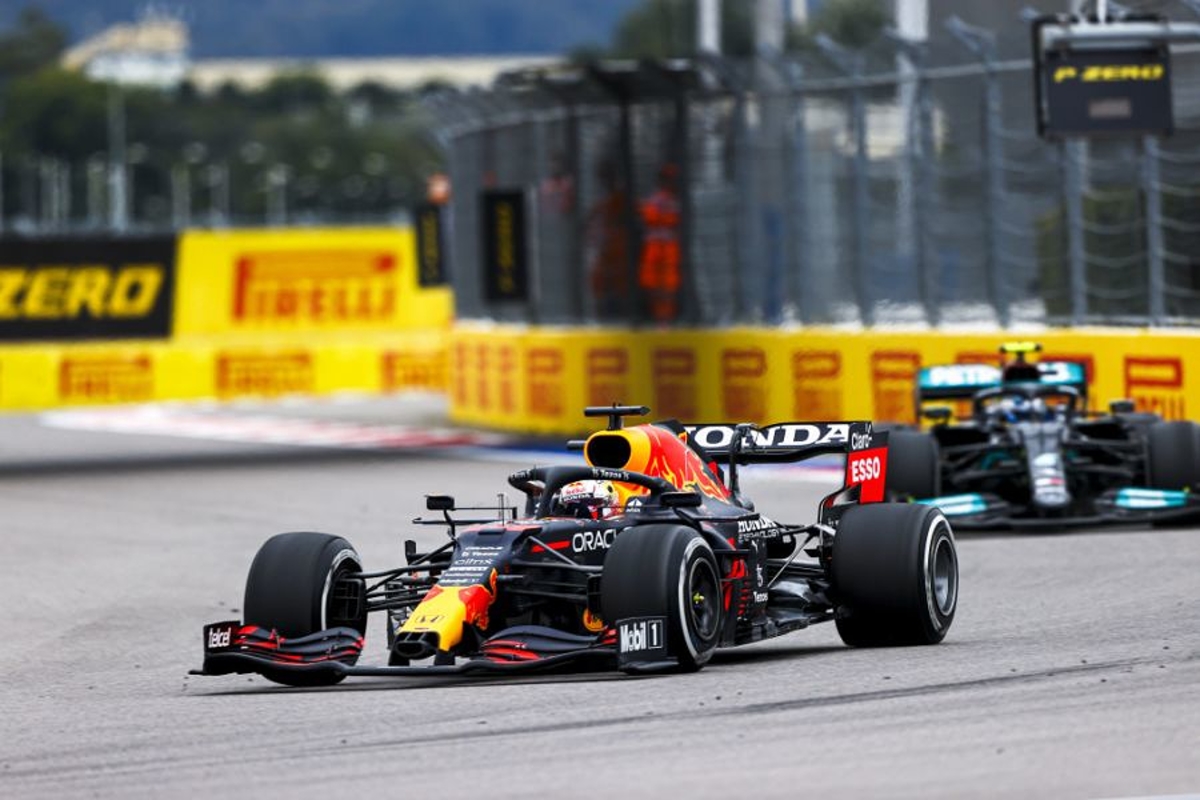 Max Verstappen has detailed his "hectic few corners" that came close to ruining his battle through the field at the Russian Grand Prix.
The Dutchman started at the rear of the grid after taking a completely new PU ahead of the race but fought his way up to second by the end of the race to limit the championship damage with Lewis Hamilton emerging victorious.
In addition to the chaos in the dying stages as rain fell in Sochi, Verstappen was almost taken out of the race altogether when battling Charles Leclerc and Sebastian Vettel early on.
"Charles was fighting Seb in front and they were basically side-by-side from turn two to turn seven," explained Verstappen.
"I was still a bit behind but then of course because they were fighting… I had a good run out of five and Charles went for the move but went a bit deep, so then, of course, Seb overtook him again
"But then I think he didn't realise I was that close, and he just threw the car to the right and I had to avoid him and he almost took my front wing off.
"At the end of the day, it all worked out but it was quite a few hectic corners, to also see them battling."
There was also concern on the formation lap as Verstappen complained of his battery draining away from the grid, despite the energy store needing to be charged throughout the lap.
Asked what had happened with the battery, Verstappen said: "I don't know. I mean, I think it was just because we were driving so slowly off the grid – but then as soon as I was accelerating, it was all good."