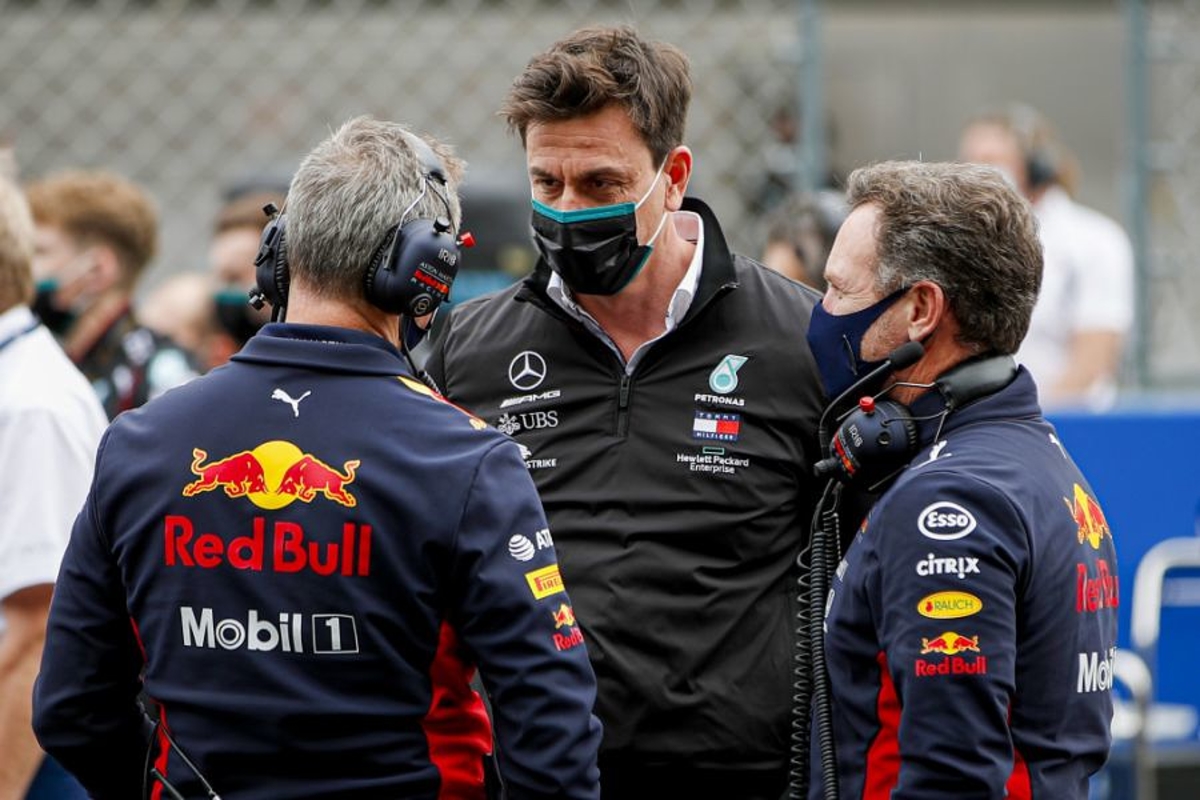 Wolff "lobbying" of F1 stewards "unacceptable" - Horner
Wolff "lobbying" of F1 stewards "unacceptable" - Horner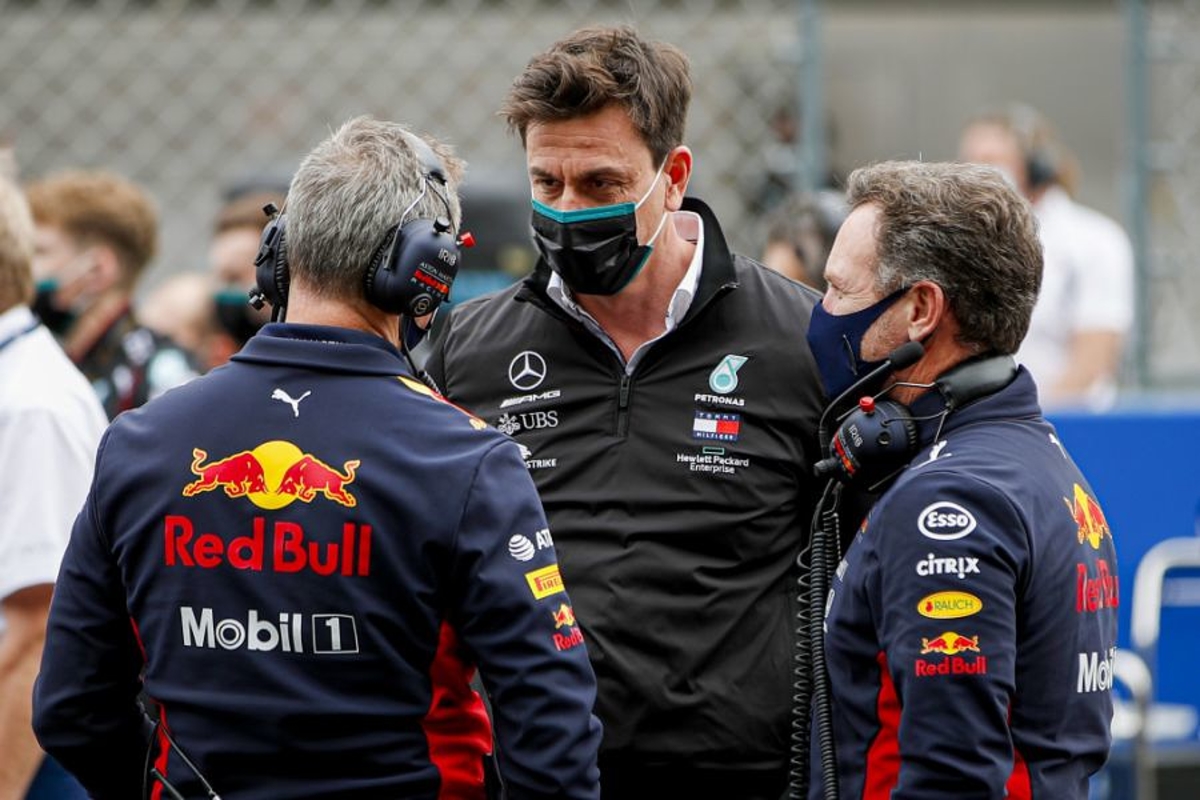 Red Bull team principal Christian Horner believes the FIA stewards should be "locked away" to avoid F1 personnel from being unable to disrupt in-race judicial processes.
During the red-flag period that followed the lap-one crash between title rivals Lewis Hamilton and Max Verstappen at the British Grand Prix, Mercedes team principal Toto Wolff was instructed by FIA race director Michael Masi to state his case to the stewards.
Upon learning Wolff was heading to the stewards' office, Horner did likewise to ensure his voice could also be heard, however, he does not feel such a practise should be allowed.
"I saw Toto, who was lobbying the stewards, which I heard he was going to do," said Horner.
"So I went to make sure our view was represented because I don't think it's right that team principals should go and lobby the stewards. They should be locked away so they are not influenced.
"For me, that was unacceptable that he had gone up there to lobby them, so I wanted to make sure there was a balanced opinion given rather than put pressure on the stewards to give them a menial sentence.
"I don't think the stewards should be interfered with. They need to be clear-headed to make those decisions.
"I went to see them because I heard Toto was up there presenting a case, and you want it to be fair and balanced. I don't think anyone should be allowed to see them during the course of the GP."
Horner radio call prompted Wolff into action
As the red flag was thrown, radio messages from Red Bull team manager Jonathan Wheatley and Horner to Masi were aired on the world feed, with the duo incensed by the incident.
In response to this, Wolff also contacted Masi to inform him an email had been sent to state the case for Hamilton, to which he replied he "does not check" his emails during a race.
Wolff said: "I was told there was a rant on the radio to Michael about all the badness in the world, then I went up and gave my opinion.
"I think it is fair enough. I have been to the stewards many times in my life."