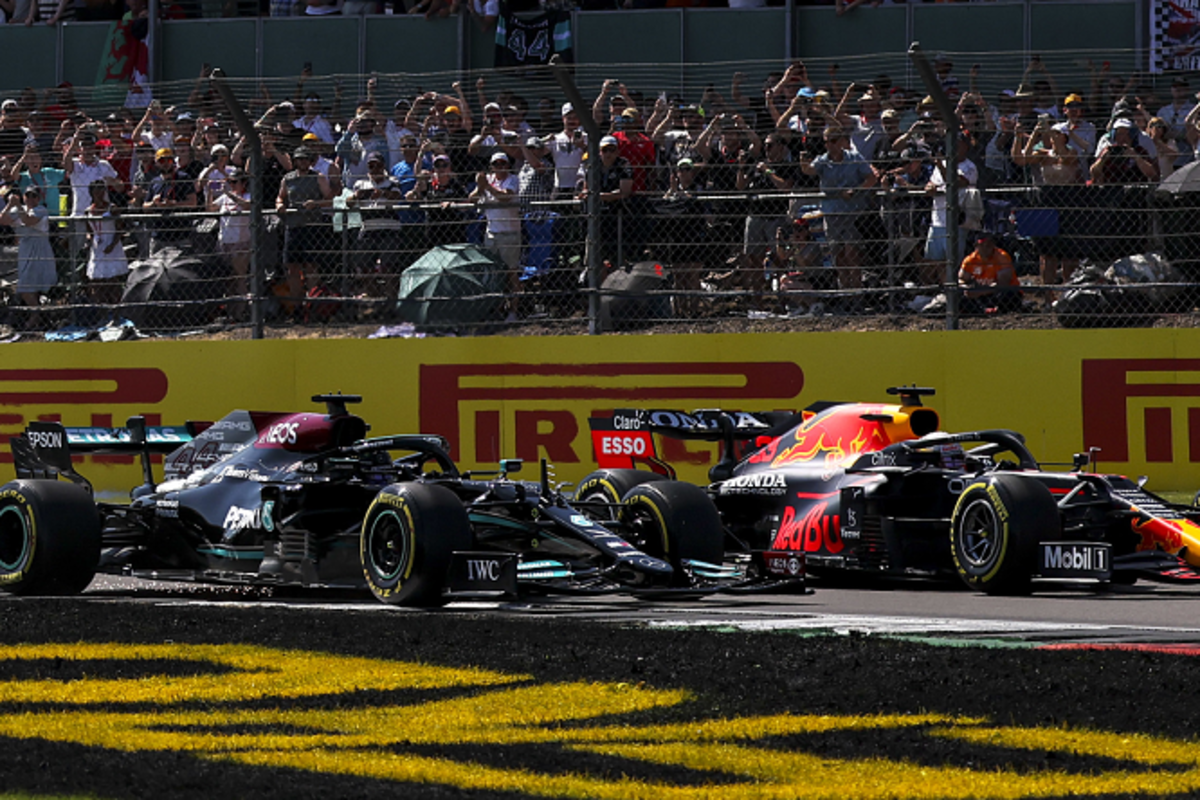 Hamilton blames "very aggressive" Verstappen for opening lap clash
Hamilton blames "very aggressive" Verstappen for opening lap clash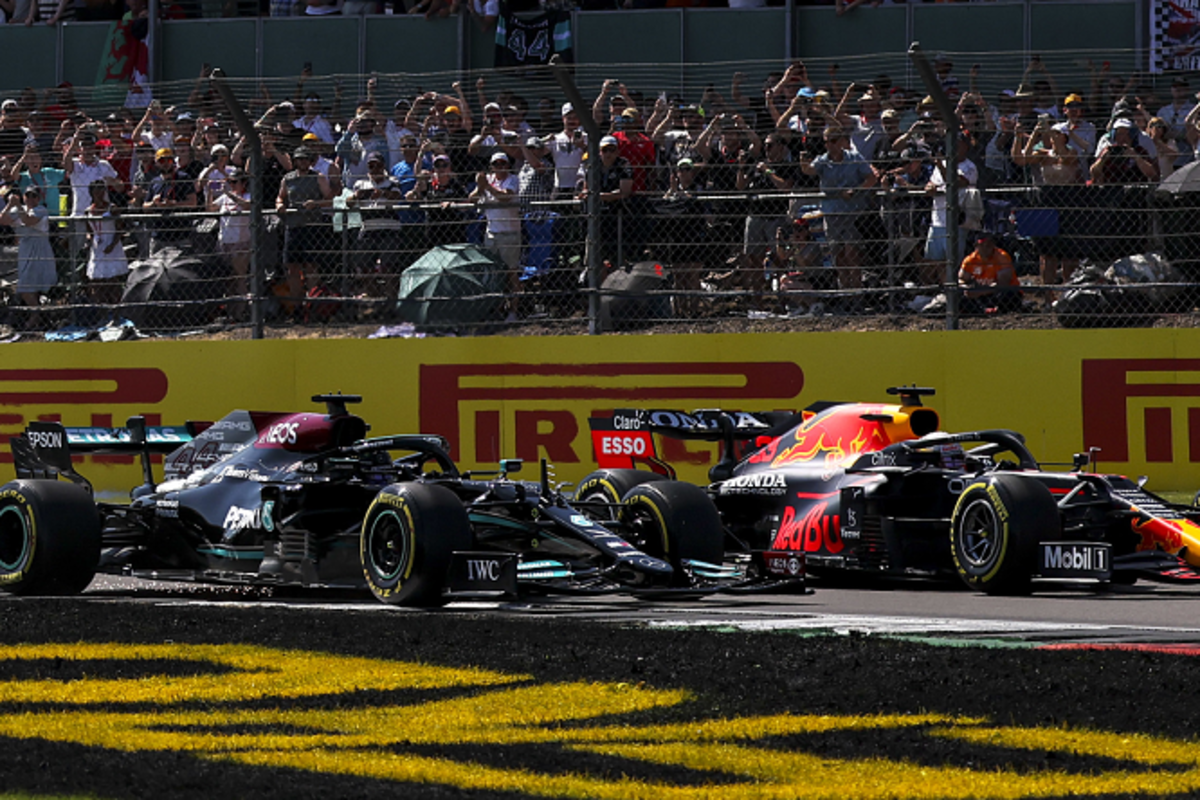 Lewis Hamilton has blamed Max Verstappen for the pair's clash at the British Grand Prix after the Mercedes driver superbly fought back to win his home race.
Hamilton was to the inside of Verstappen at Copse on the opening lap at Silverstone when the F1 championship rivals collided, sending the Red Bull heavily into the barriers with an impact of 51g.
Despite being handed a 10-second penalty, Hamilton fought past Charles Leclerc late on to take an eight British Grand Prix victory.
Asked how mentally difficult the fightback was, Hamilton said: "It is tough. I have been giving it my all this past week, back at the factory just giving it everything trying to uncover performance with this car with the guys and I am so proud of everyone that is continuing to work even though we have had a bit of deficit.
"Of course, I always try to be measured in how I approach especially with Max, he is very aggressive.
"I was fully alongside him and he didn't leave me space. But regardless of whether I agree with the penalty I take it on the chin and I just kept working and I wasn't going to let anything get in the way of the crowds enjoyment of the weekend and the national anthem and the British flag."
Hamilton grateful for Bottas teamwork
Hamilton's comeback was aided by the willingness for Valtteri Bottas, who at the time was second behind Leclerc, to move aside and let his team-mate charge to victory.
On his feeling at the end of the race, Hamilton added: "It is massively overwhelming. My god, it was such a physically difficult race, great weather and the best, best crowd.
He added: "There is nowhere we go where we see people like this, they ain't got what we got. I am so grateful to the fans. This is a dream for me. I couldn't have done it without the great teamwork from Valtteri and the amazing effort from the team."