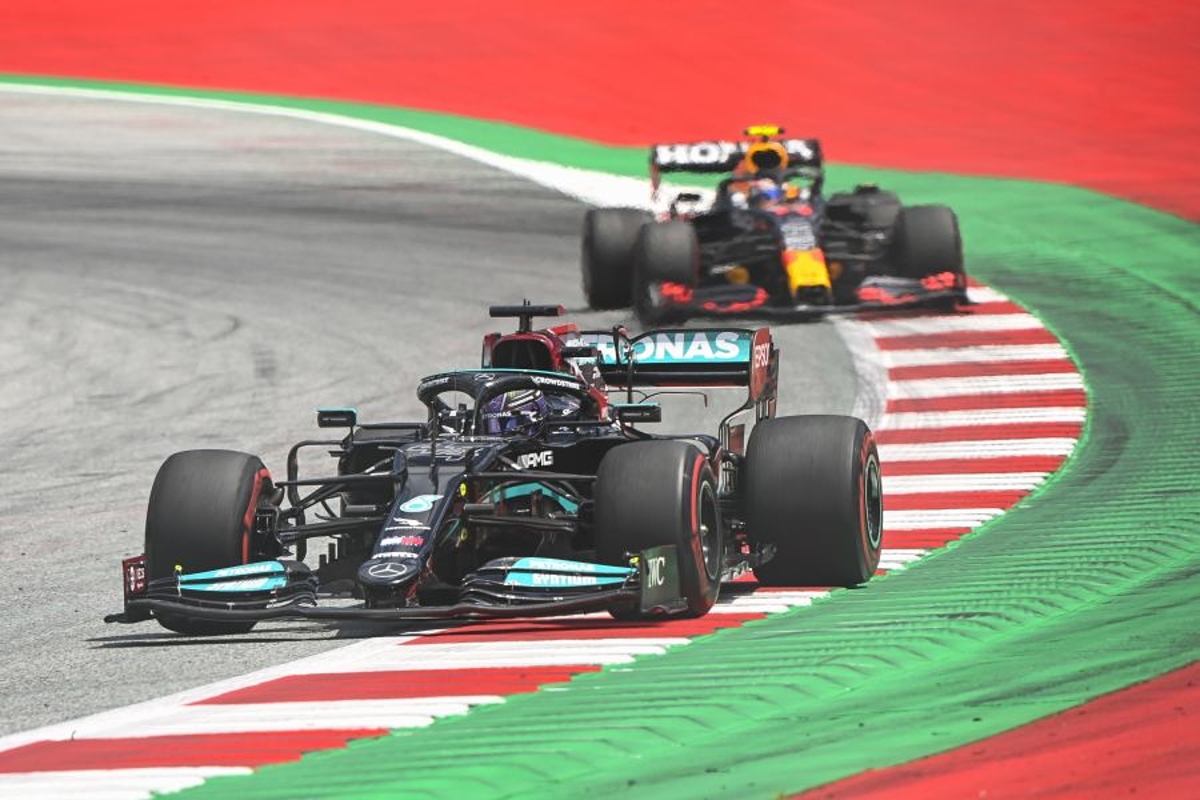 Hamilton bemoans Mercedes upgrades that won't close "painful" Red Bull gap
Hamilton bemoans Mercedes upgrades that won't close "painful" Red Bull gap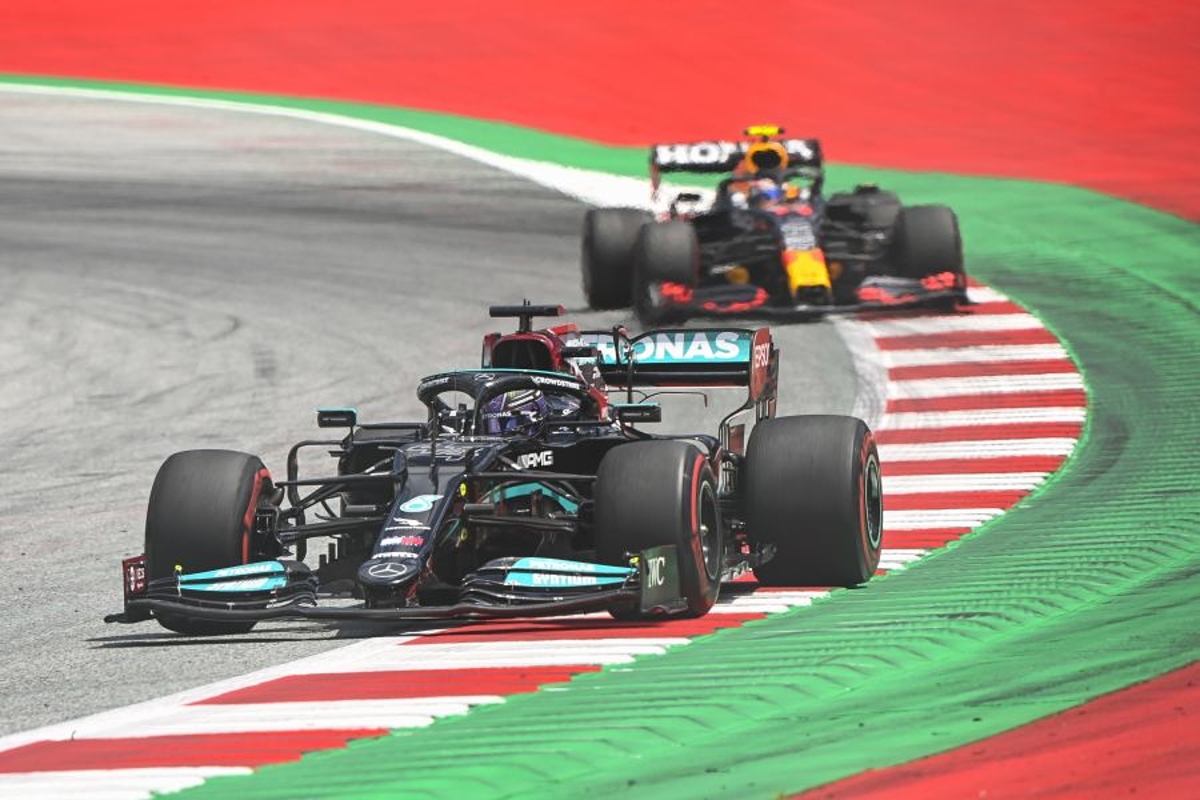 Lewis Hamilton believes Mercedes' planned upgrades "definitely" will not draw the F1 champions level on pace with current leaders Red Bull.
Red Bull has won five successive races, with Max Verstappen taking the chequered flag on four occasions, with only a Pirelli tyre failure in Azerbaijan denying him a clean sweep.
In Austria on Sunday, although Hamilton suffered damage to his car, Mercedes had no answer for the pace of Red Bull as a two-stopping Verstappen led home Valtteri Bottas by 18 seconds.
With no major development due on the car other than upgrades that have been in the pipeline since earlier in the season, Hamilton is far from confident they will alter the championship picture.
"The upgrades are definitely not going to make up the time," said Hamilton, who heads into his home race of the British Grand Prix next weekend trailing Verstappen by 32 points, with Mercedes 44 adrift of Red Bull.
"I would say these past four, five races have been so difficult and obviously, we've lost a lot of ground over these last four races so it's been pretty painful.
"We can't match those guys at the moment so we'll do our best but it's definitely tough."
Mercedes hope for Silverstone to alter fortunes
Despite Verstappen completing a perfect triple header with his wins in France and twice around the Red Bull Ring, Red Bull extended its advantage in the constructors' standings by just 17 points.
One of the few positives for Mercedes is that Valtteri Bottas scored consecutive top-three finishes for the second time this year, including a season's best result of second in the last race in Austria.
Bottas is confident Red Bull's edge was predominantly track specific.
"It was quite a clear difference," said Bottas with reference to the gap at the Red Bull Ring. "But it's going to be a completely different type of track next week.
"We need to keep working. We have time to try and find more pace but also we have some upgrades planned for Silverstone so hopefully, they will help."