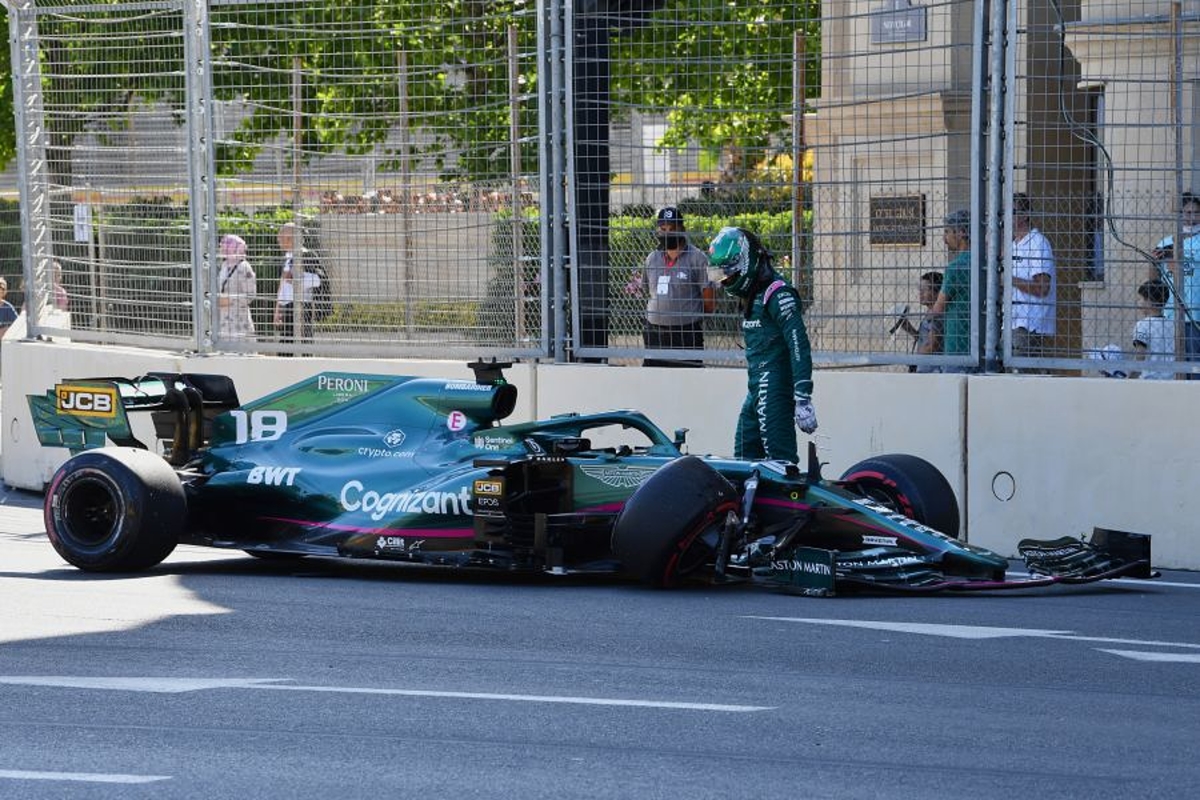 Stroll blames Baku tailwind for qualifying crash
Stroll blames Baku tailwind for qualifying crash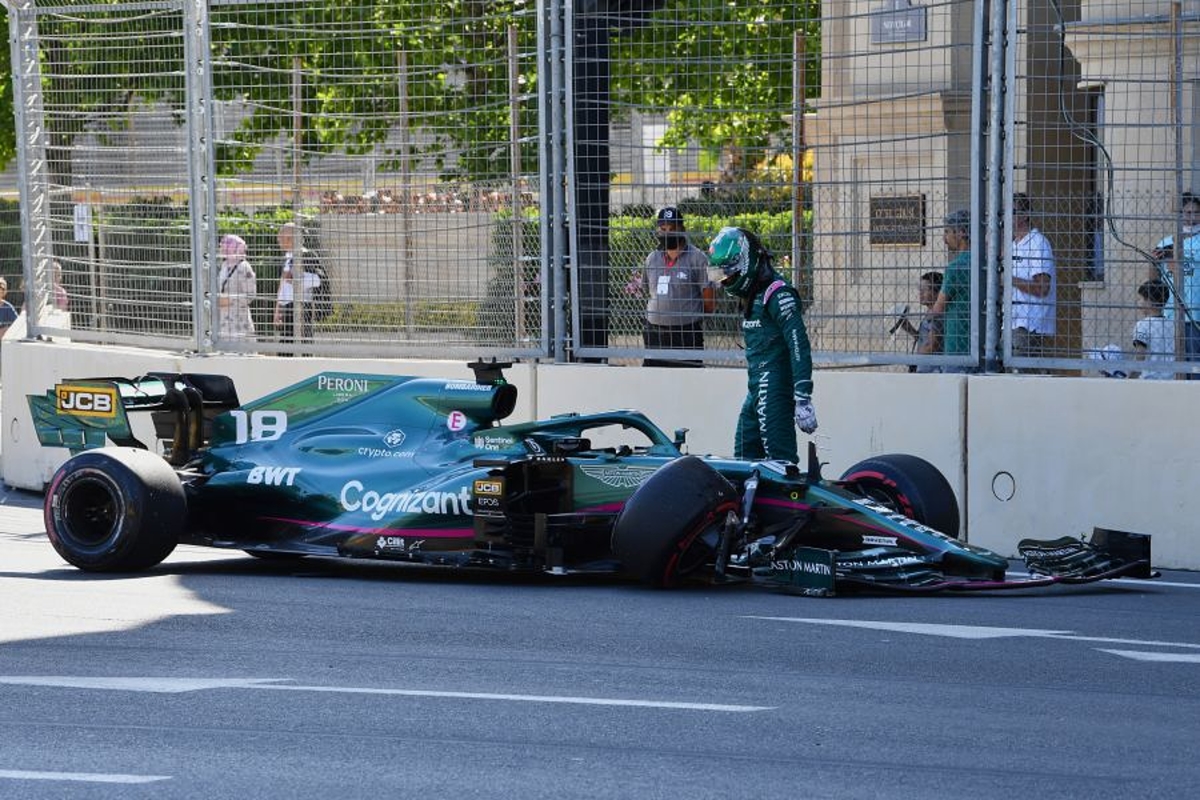 Lance Stroll was left frustrated after crashing out of the opening qualifying session for the Azerbaijan Grand Prix and blamed his mistake on an unexpected tailwind.
Aston Martin driver Stroll, who finished 13th fastest in Friday practice, got out of shape heading into turn 15, locking up the front right tyre and instead of bailing out down the escape road, attempted to turn into the apex before colliding with the barriers.
"I picked up a front right lock under braking," he told Sky Sports F1.
"I was committed to the corner at that point and it just pushed me a bit deep and hit the wall. It's always been a tricky corner, there was a bit of a tailwind. I'm a bit frustrated."
The collision came at the same corner that caught out Charles Leclerc on Friday and Max Verstappen in FP3.
The crash stopped the Q1 session temporarily, but not long after it was restarted Alfa Romeo's Antonio Giovinazzi, who had been promising in practice, hit the wall in the same place after locking his left front tyre and hit the wall.