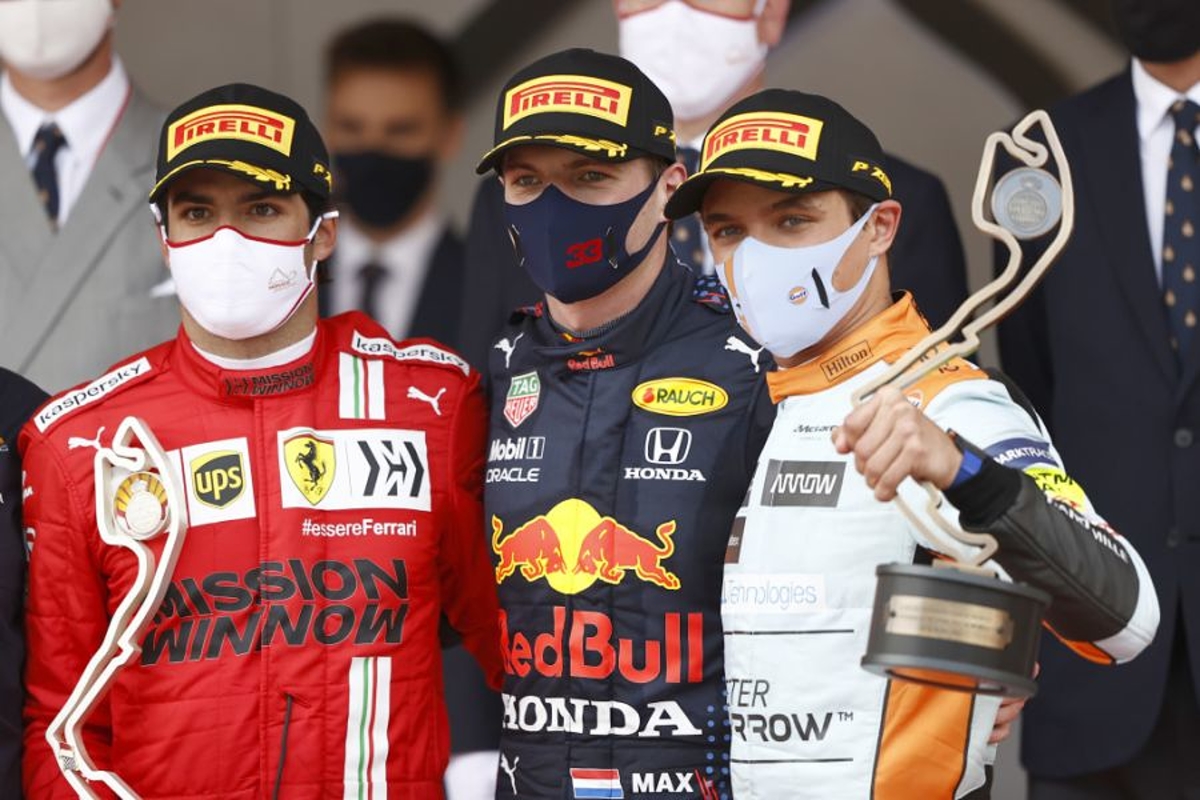 Sainz reveals impact of competition from Verstappen
Sainz reveals impact of competition from Verstappen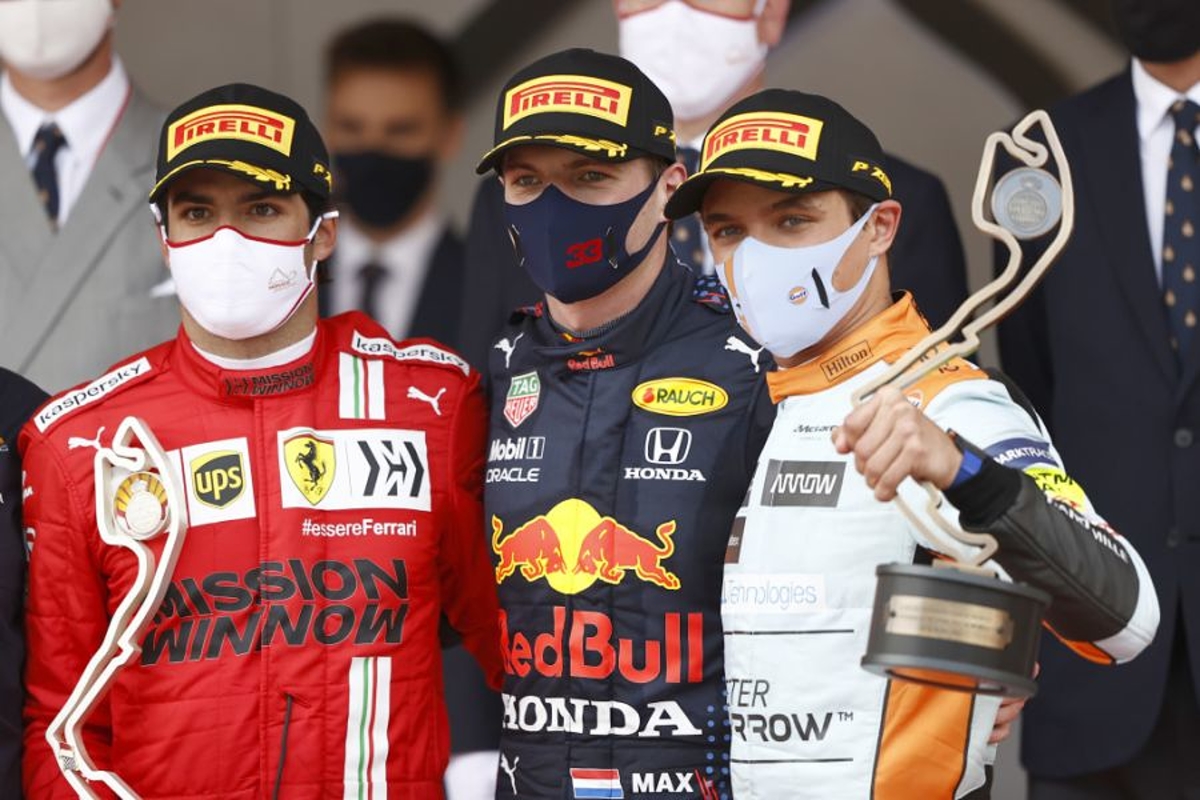 Carlos Sainz believes the competition between himself and Max Verstappen during their F1 debut season at Toro Rosso helped to turn him into the driver he is today.
The pair arrived in F1 together at the Red Bull junior team in 2015 and finally shared the podium together at the last race in Monaco where Verstappen won for Red Bull and Sainz finished second for Ferrari.
Sainz said: "It makes me feel old when I think about that now but I saw Max on the podium and we were actually enjoying having each other there. He's had a few more than me but it was nice to share it. It's been a long time.
"[In our rookie year] we were both learning, we were pushing so hard to each other that it was actually good fun because every practice session was like a qualifying Q3 lap.
"But it was good. It made me a better driver and thanks to that year I saw what Max is capable of and now what I maybe needed to improve back then to be a better driver."
Sainz journey very different to Verstappen
Verstappen was promoted to Red Bull five races into the 2016 season, while Sainz remained with Toro Rosso until the latter part of 2017 when he made a mid-season move to Renault.
Since that debut year, Verstappen has won 12 races and taken a total of 47 podiums, while Sainz has transferred teams twice more, to McLaren and now Ferrari, and has achieved just three podiums.
Looking back on the challenges the pair faced together, Sainz added: "The toughest bit in the rookie year was always to get to learn the tracks and make the mistakes.
"In the rookie year you are always doing mistakes and it's how you learn from them and how you prepare yourself for the next race knowing that the pressure is high.
"You have to press the reset button and try to forget that mistake and think that's not going to happen again."