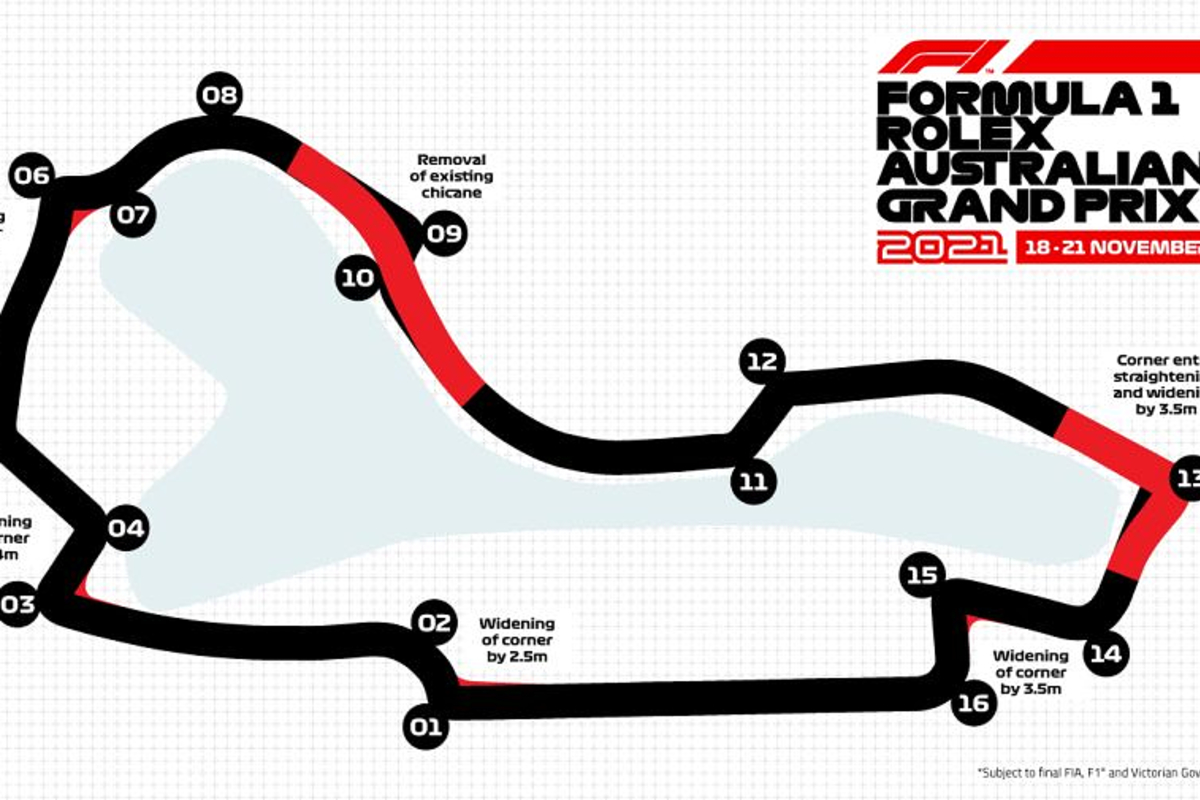 Australian Grand Prix circuit changes - first look
Australian Grand Prix circuit changes - first look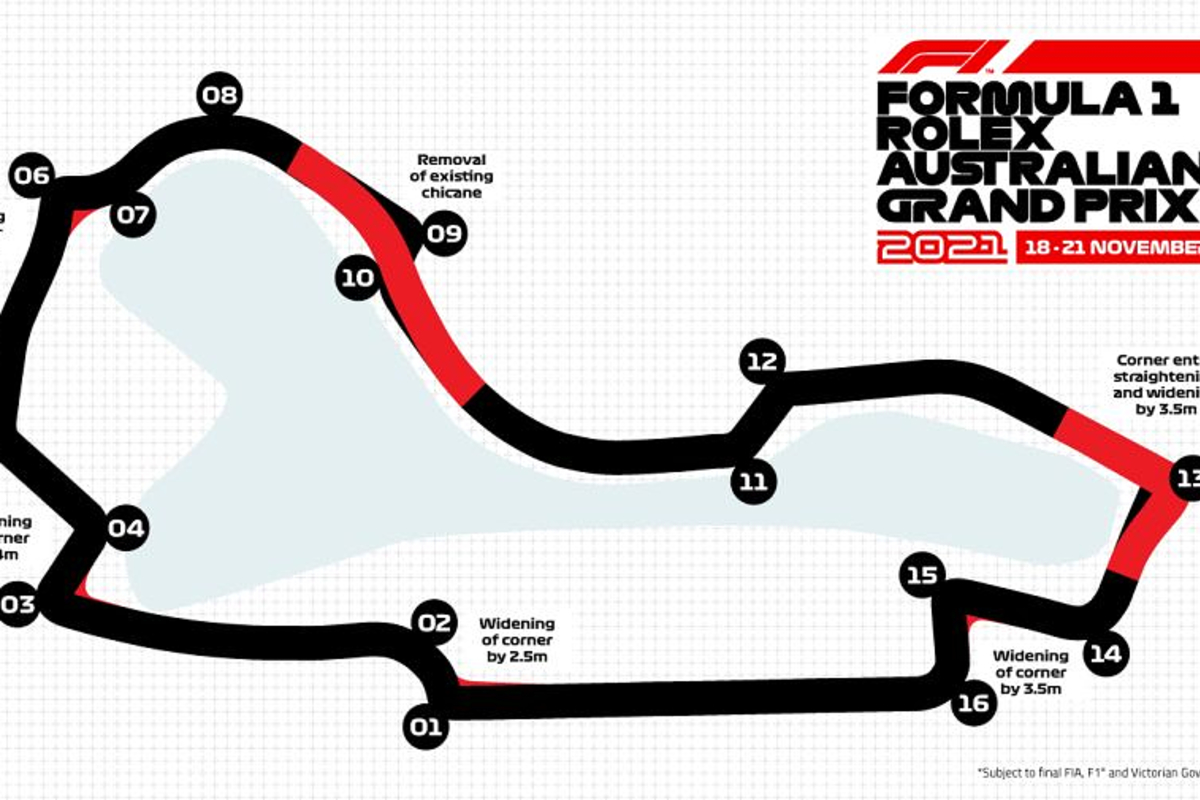 The Australian Grand Prix Corporation has revealed a new look for Albert Park which it hopes will boost overtaking and reduce lap times by up to five seconds when Formula 1 visits in November.
Due to strict Covid regulations in Australia, the planned season-opener was moved forward from its March date to November where it now sits as the third-last race of the year.
Officials have used the additional time available to make significant upgrades to the circuit which includes widening certain areas, altering the camber of numerous corners, and in some cases completely modifying the layout.
Two of the largest changes are at turns six and seven where the chicane will be removed, and at turns nine and 10 where the heavy-braking zone for the first part of the chicane will be replaced with a smooth, flowing right-left.
The AGPC believe these changes could allow for an additional DRS zone from turn six along the lakeside to turn 11 of the existing layout.
AGPC CEO Andrew Westacott said: "After 25 years there was simply a need to do some resurfacing and when you are going to do resurfacing of a track that is 5.3km long it is a great opportunity to also evolve the circuit in the same way the cars have evolved over 25 years."
He added: "It's going to reduce lap times by about five seconds per lap and there are going to be some great opportunities at turns one, three, six, nine, 10 and 13."
Turns one, 13 and 15 will all feature new camber to allow for multiple lines of attack into the corners. In addition, the three corners will also be widened, along with turn three.
Westacott continued: "These circuit modifications mean faster racing, with plenty of new opportunities for drivers to battle it out. Come November, the Formula 1 Australian Grand Prix will be back and better than ever.
"Since the 1950s Albert Park has been synonymous with grand prix racing, with these upgrades aligning perfectly with the changes in specifications of the Formula 1 cars in 2022.
"While the project will make for more exciting racing, it also enhances the roads and surrounding facilities for community use beyond the event for years to come."