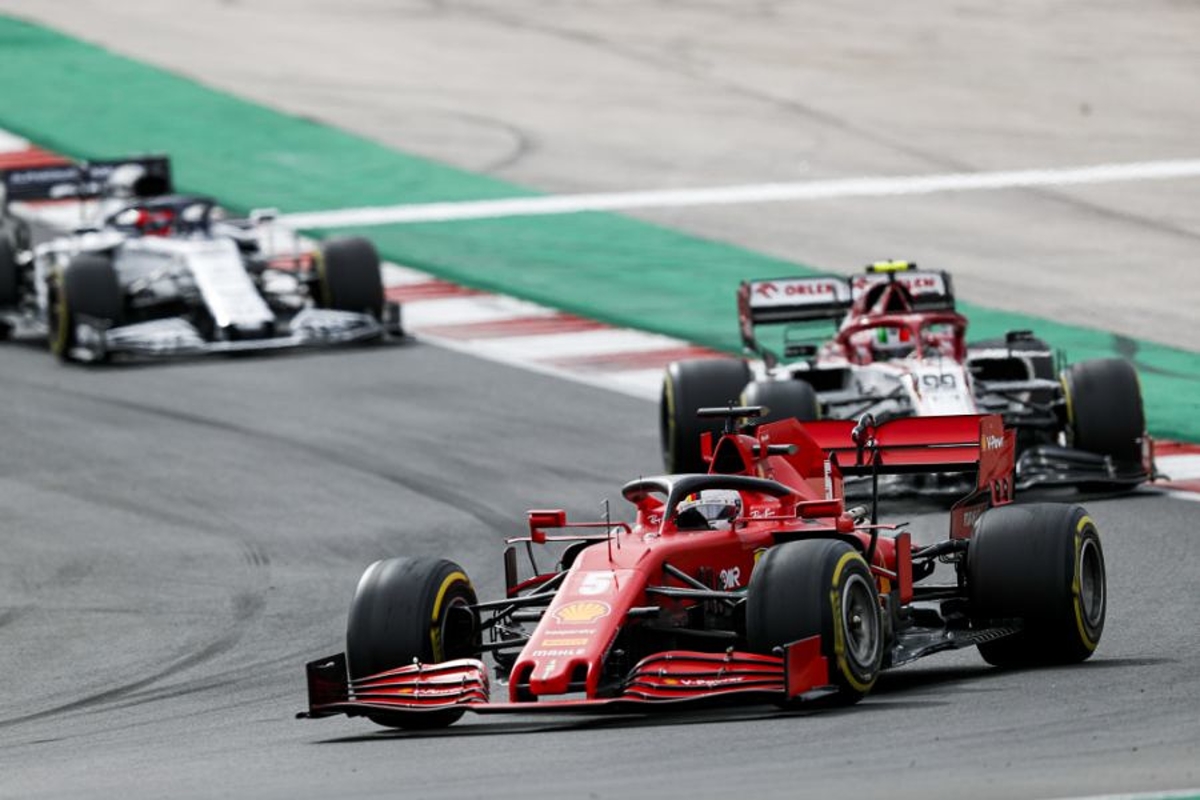 Vettel backtracks on Ferrari car conspiracy theory
Vettel backtracks on Ferrari car conspiracy theory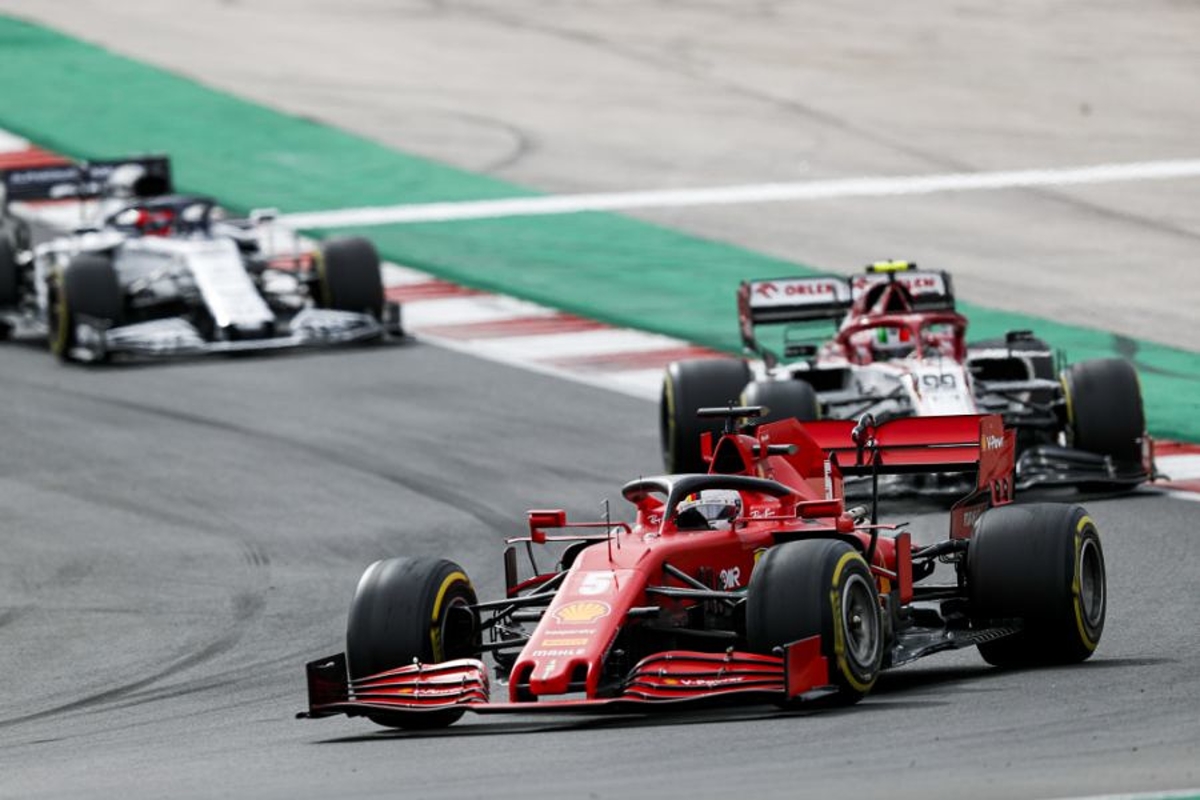 Ferrari driver Sebastian Vettel has backtracked on earlier suggestions his car and that of Charles Leclerc are different given the disparity in their results.
In Sunday's Portuguese Grand Prix there was again a gulf between the two drivers, with Leclerc qualifying fourth and finishing in the same position, whilst Vettel was a wretched 15th in qualifying before pulling through to claim a solitary point.
The four-time F1 champion has regularly conceded to not knowing why there is such a difference in performance between himself and Leclerc.
In an immediate post-race interview with RTL, however, Vettel hinted there may be a variation between his SF1000 and that of his Monégasque team-mate.
'It is obvious that the other car is much faster. Where I lose time? I have been biting my tongue all year long," said Vettel. "Some idiot might never figure it out, but am I a complete idiot? I doubt it.
"At some point, you should be lucky and hit the limit. I never hit it and if I do, then only with a lot of difficulty. On the other side, it looks much easier."
The comments drew short shrift from team principal Mattia Binotto, who has urged Vettel to prove himself again at this weekend's Emilia Romagna GP at Imola.
"Seb and Charles' cars are identical, no doubt," insisted Binotto, speaking to Sky Italia. "I sincerely hope that Sebastian will be able to qualify better in Imola, and show more of what he is capable of during the race.
"Charles is certainly very good, but maybe you expect even more from the second driver."
Binotto's comments later led to Vettel rowing back on his original remarks as said: "Well, I have to think we have the same car. I trust the people around me and in the garage.
"I have one thing telling me by the stopwatch and the lap times, the other is my feeling and feeling wise, I really struggle to get the good laps together, be consistent and find the grip Charles is able to feel.
"I am working on it but there is nothing else other than work that will get me out of it. Together with the team around me, I will try to make the maximum and hopefully, we are in a better place. Our weakness at the moment is Saturday.
"The Sunday, we are struggling because we are always in the pack. It is a very difficult race from then and very different so probably not always the best comparison on Sunday."
Before you go...
Portimão 'exposed weakness' in well-rounded Renault car - Ricciardo
Formula 1 presents record 23-race 2021 draft calendar to teams, Saudi Arabia to debut