Alonso senses Renault "potential" after Barcelona test
Alonso senses Renault "potential" after Barcelona test
Fernando Alonso was left encouraged for his Formula 1 return after stepping up his preparations for 2021 by completing a filming day with Renault at Barcelona.
Following a two-year hiatus, Alonso will race with the Enstone-based team for a third time from next season when it rebrands as Alpine.
Completing limited running of the allowed 100km under the regulations, the Spaniard was able to reacquaint himself with F1 machinery again and continue his learning of a team he last competed with in 2009.
"I think the car was a nice surprise," said Alonso. "We know the car is performing well at the last couple of races and I felt the grip and certainly good potential in it.
"The last time I drove a Renault engine was in 2018 and I felt a step forwards, which is quite important there.
"Everything felt good. I wasn't able to maximise the performance of the car because I'm not up to speed yet, but I'm happy with the day."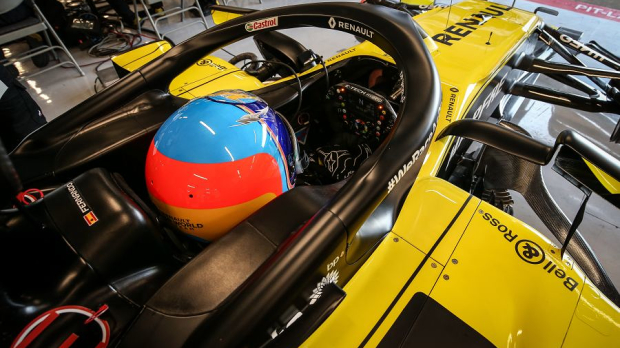 Despite his time away from the team, with whom he won 17 grands prix and two world titles, Alonso is already beginning to enjoy life.
"I felt at home already from day one," added the 39-year-old. "There is this atmosphere at Enstone, and in this team, that everything is so simple and logical in everything they do. I'm comfortable here with Renault.
"A lot of the people who worked today, worked as mechanics in my days in the team. When you know the faces and the team, everything comes a little easier."
The day represented a 20-year landmark for Alonso as he made his F1 track debut with Benetton in 2000.
"It made it special to be back in Barcelona," reflected Alonso. "I remember the year 2000, I drove the Benetton here with the Enstone guys
"Now, in 2020, it's with Renault, so it's a special track and I have lots of good memories here. It's a track I know very well, so it's been a good day."