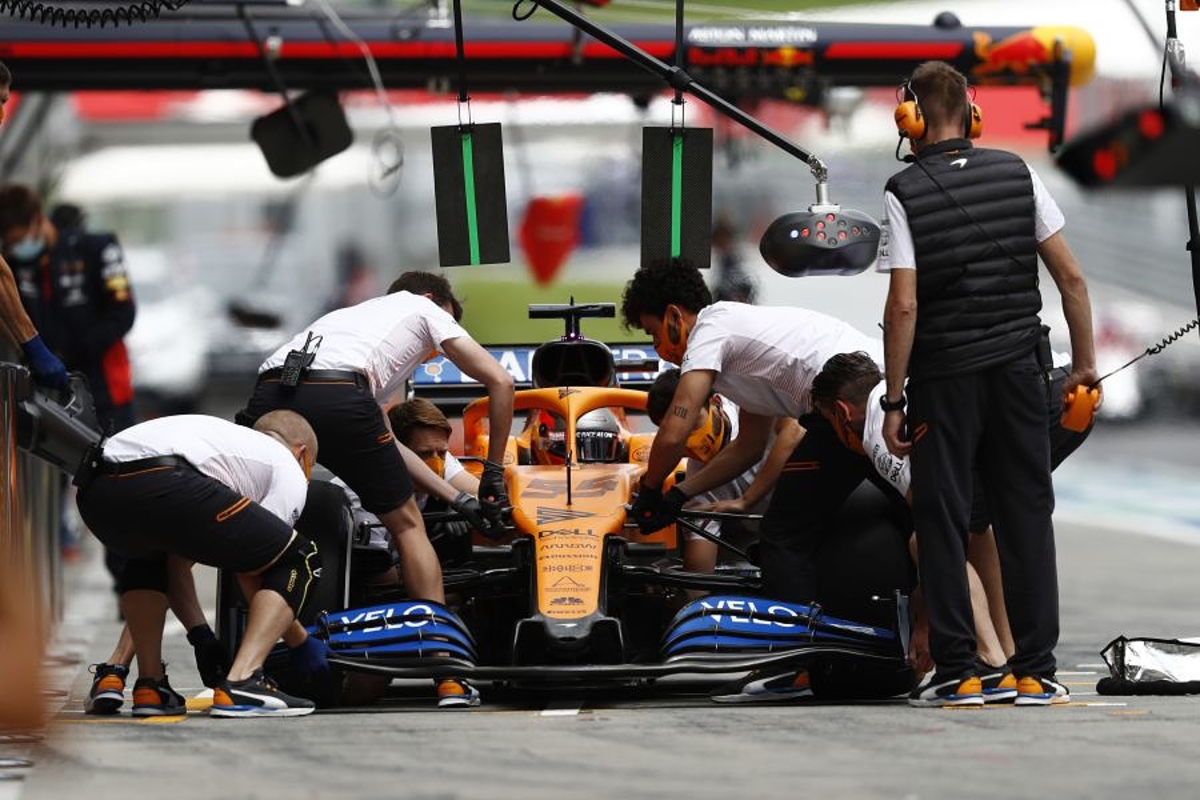 Struggling McLaren facing "trip into the unknown" in Eifel GP
Struggling McLaren facing "trip into the unknown" in Eifel GP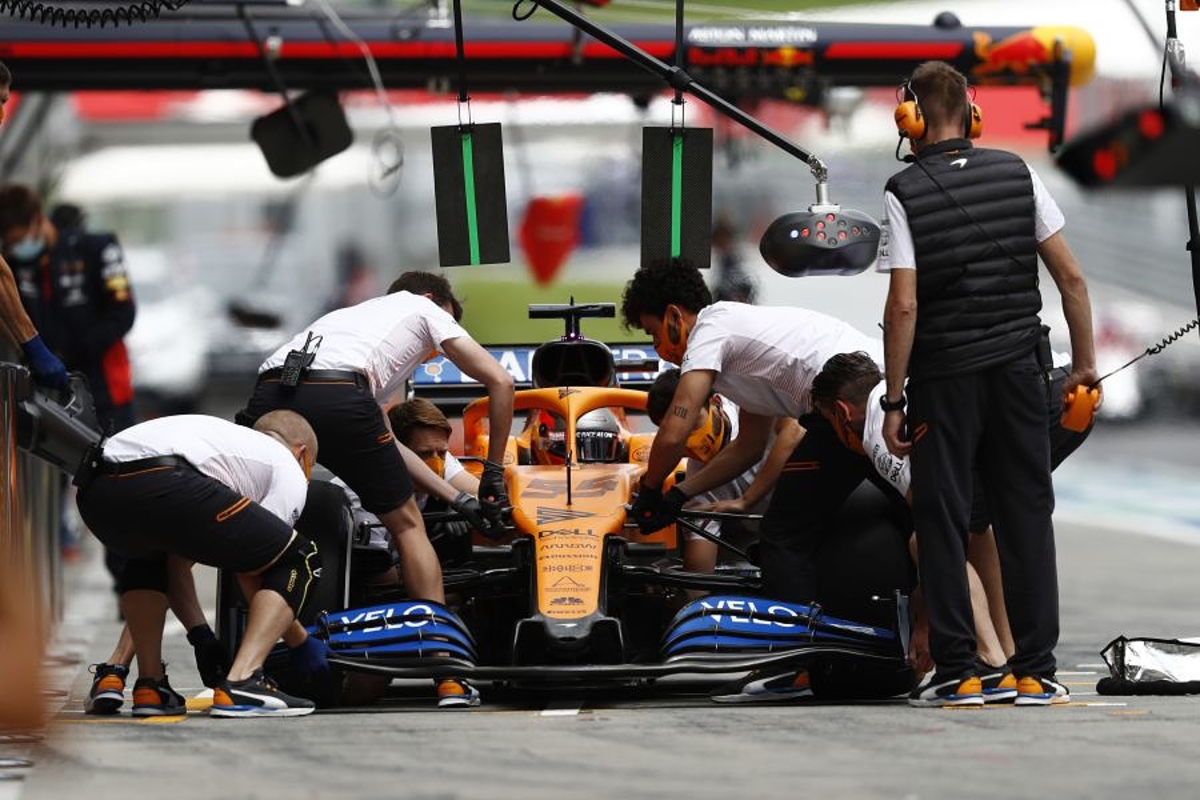 Carlos Sainz believes McLaren face a "trip into the unknown" in the Eifel Grand Prix after being heavily impacted by the lack of running on Friday at the Nürburgring.
The MCL35 is sporting a number of upgrades this weekend, but the fact Friday's practice sessions were both fogged off has left the team unable to obtain a true read on the car.
Sainz and team-mate Lando Norris still reached the top-10 shoot-out in qualifying, albeit with a number of question marks over the car going into the race.
"With all the new bits on the car, not having a Friday to try and tune in the car and find the optimal set-up window with the new bits has been penalising," said Sainz, who starts 10th, two places behind Norris.
"I guess it would have helped to try and understand the new package better. It means we face a trip into the unknown with the extra unknowns of the new package.
"When you put a lot of new bits and pieces to the car you need your Friday, you need your time to put the car together and to put it on the optimal set-up window. But we didn't have that Friday so it was a struggle."
McLaren team principal Andreas Seidl stands by the new aero package and believes its potential is high as he echoed Sainz's feeling of frustration by the lack of Friday practice.
"In the end, we need to make sure that we make the next step with the car," the German explained.
"The introduction of this new nose box is obviously a big change in terms of the aerodynamics of the car.
"We also didn't underestimate this challenge, to get this to work at the track. A weekend like this one doesn't help with the lack of running on Friday."
Before you go...
Luck "can go both ways" as Haas eye Eifel opportunities