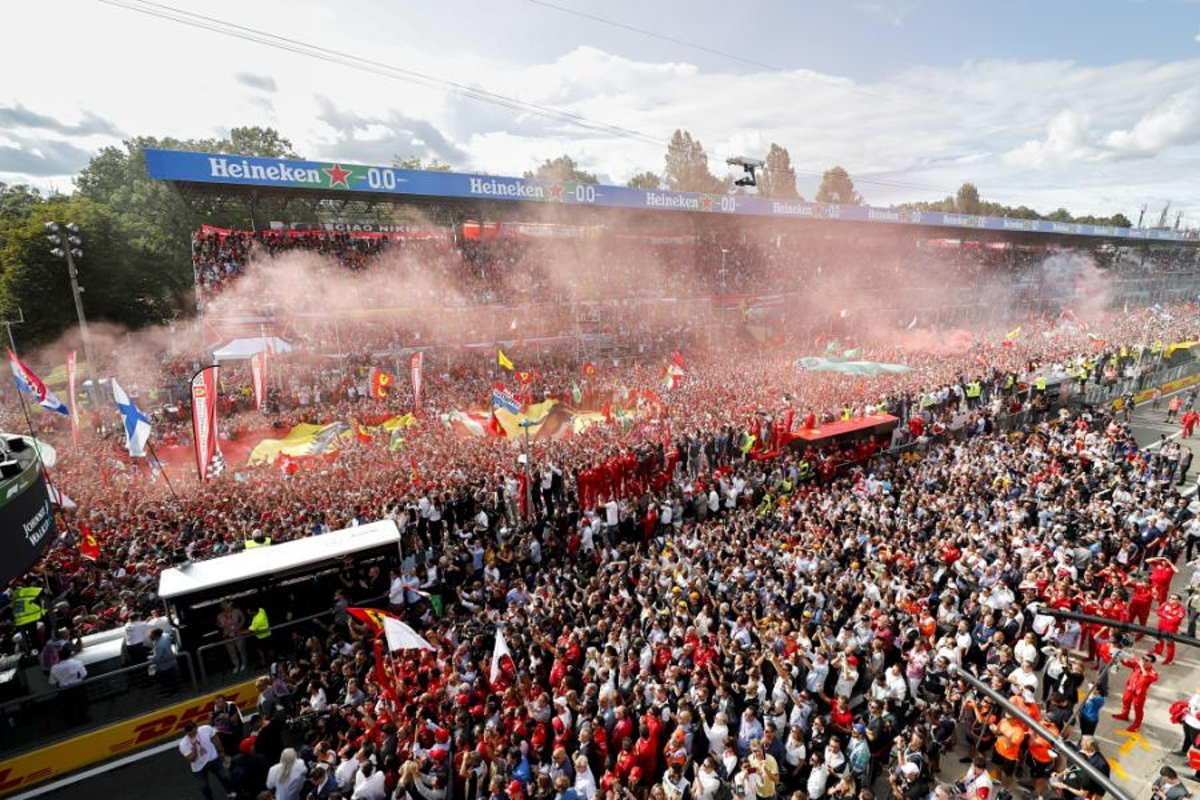 "Suffering" Tifosi would not boo Ferrari at Monza if allowed in - Vettel
"Suffering" Tifosi would not boo Ferrari at Monza if allowed in - Vettel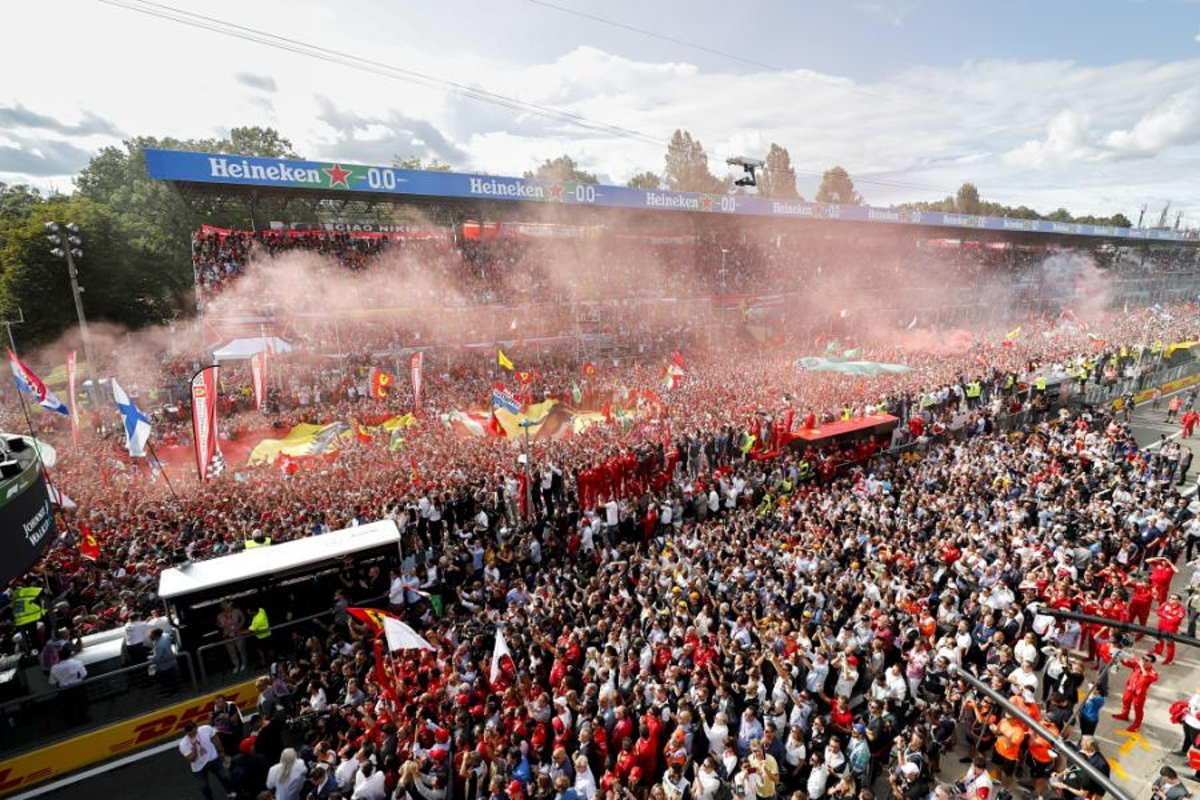 Sebastian Vettel has expressed sympathy towards Ferrari's fans he knows will be "suffering" in light of the team's wretched season to date that shows no sign of ending.
The Scuderia conjured its worst two-car finish for a decade in the Belgian Grand Prix, with Vettel and team-mate Charles Leclerc taking the chequered flag at Spa-Francorchamps in a lowly 13th and 14th positions.
It is arguably a small mercy for Ferrari there will be no fans present at its home race this weekend at Monza where, like Spa, power is of the essence.
Suggested to Vettel he would likely be happy the Tifosi will not be around to boo the team, the four-time F1 champion replied: "I don't think we would get booed.
"I think the fans are suffering probably as much the whole team, so if I had a choice I would still bring the fans back. But we know at the moment it's not a choice for us and not possible."
Not a good weekend but we will keep not stop fighting. It's not the first time in our history that we've struggled, but we have always come through. In moments like this we need our fans more than ever. Thanks to all of you who are sticking by our side. #essereFerrari 🔴 pic.twitter.com/CvFEXoQZ8C

— Scuderia Ferrari (@ScuderiaFerrari) August 31, 2020
Vettel can only hope there will be some improvement at a track where Leclerc won a year ago.
"It is true that it will be difficult at Monza," added Vettel. "But still I always have some optimism and hope that some of the problems that seemed to slow us down at Spa we quickly understand, we can tackle them and be in a better place.
"A better place doesn't mean that we will be able to win the race but it means that we will hopefully be stronger than at the weekend."
Team principal Mattia Binotto, in echoing Vettel's words, also recognised that a new technical directive comes into force from the Italian Grand Prix in which so-called high-performance power unit 'party modes' are banned.
Seemingly designed to specifically target Mercedes given how the manufacturer turns its engine up for qualifying, it means all teams will have to run the same performance through its power unit throughout Saturday and Sunday.
"Certainly as Seb said, Monza will be difficult as well," said Binotto. "It's a circuit where power performance is important and certainly we are not the best at the moment.
"There will be a new technical directive in place for the quali, where what we call 'the party mode' is not apparent. So in the quali it may affect some of the teams. I will be curious to see how much and which teams. It will be interesting in that respect.
"It is also a circuit where, because it is high power-sensitive, eventually it may change a bit the balance of competitiveness in the quali itself.
"We know how important it is to start ahead, in a higher position on the grid because when you are in traffic it is always more difficult as well to make the car work."
Before you go...
FIA to investigate 'concerning' Giovinazzi loose wheel
F1 and FIA warned to sort "dangerous" slow laps or face the consequences