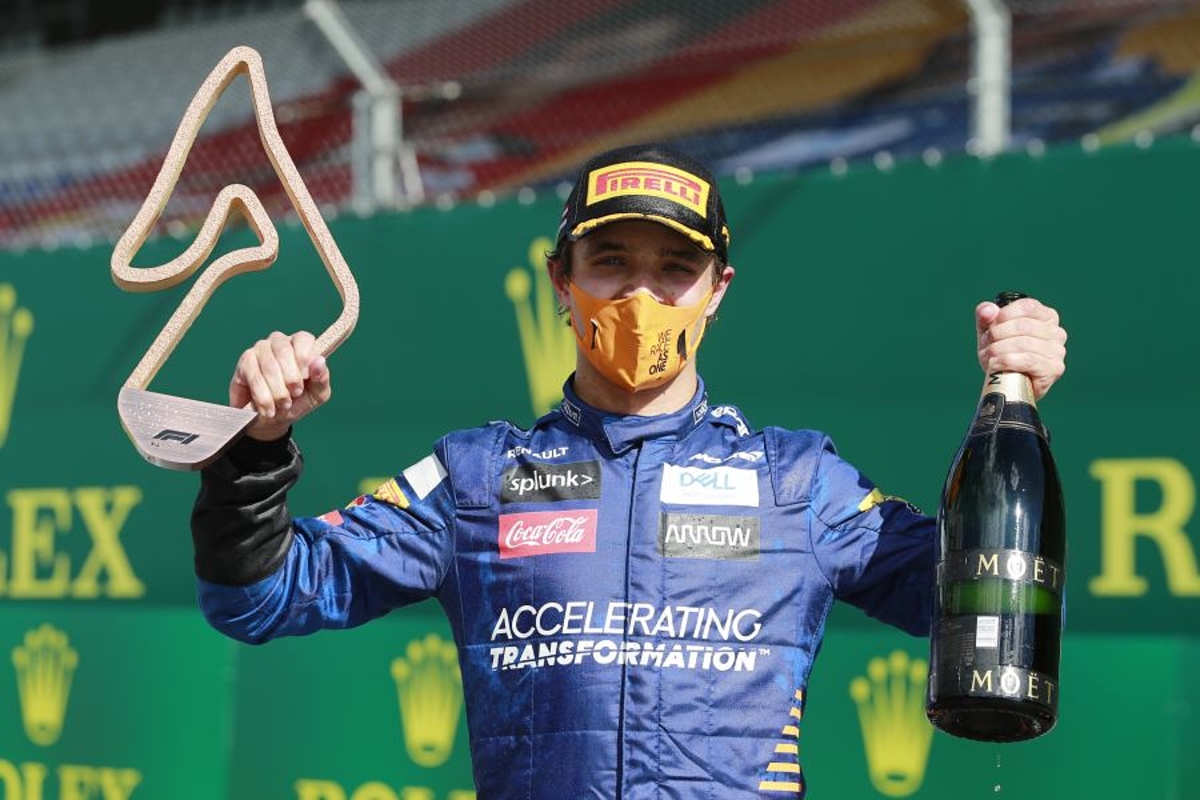 Lando Norris on podium: "I thought I had fudged it up!"
Lando Norris on podium: "I thought I had fudged it up!"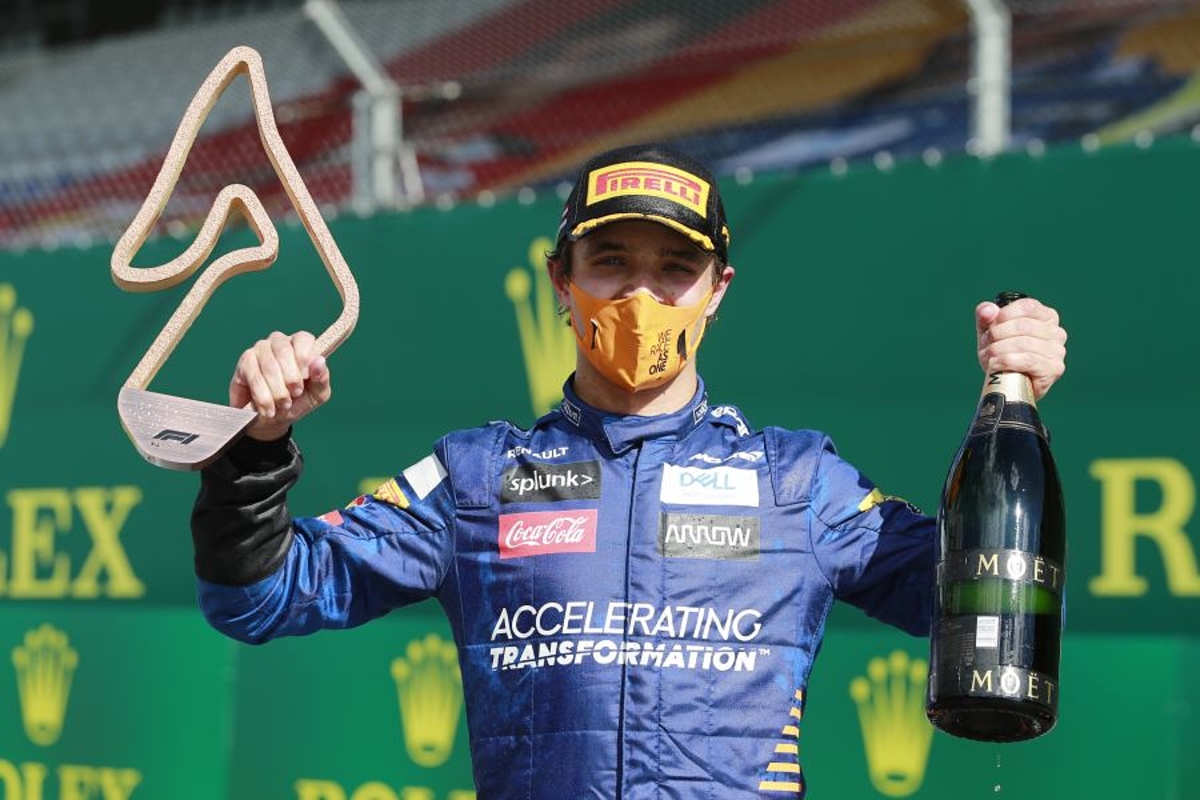 Lando Norris celebrated his podium finish at the Austrian Grand Prix by admitting he thought he had made a mess of his big moment in the manic closing stages.
After a double safety car period late on bunched up the pack, both Norris and McLaren team-mate Carlos Sainz, along with Racing Point's Sergio Perez and Charles Leclerc in his Ferrari, were chasing down the leading pair of Valtteri Bottas and Lewis Hamilton.
After Hamilton had collided with Alex Albon in the Red Bull and received a five-second penalty, Norris had the opportunity to sneak onto the podium.
Courtesy of the fastest lap at the death, the 20-year-old finished 4.8secs behind Hamilton to move up a place along with Leclerc, who finished second.
Speaking to Sky Sports F1, Norris, who was forced to change his face mask at the start of the FIA's top-three driver press conference due to it being soaked with champagne, said: "I'm speechless!
"I think there were a few points in the race where I thought I fudged it up quite a bit! I dropped to fifth with a few laps to go and Carlos [Sainz] was almost getting past me.
"I managed to get back past Perez, and I ended up on the podium! I kept going, trying to give it my all, a pretty cool last few laps trying to push as much as I can.
"I'm really proud of the team, considering where we were a few years ago to last year, to now. I think it's a pretty good achievement and I'm proud to be part of it all."
Before you go...
Bottas wins season-opening thriller as Hamilton hit with penalties in Austria