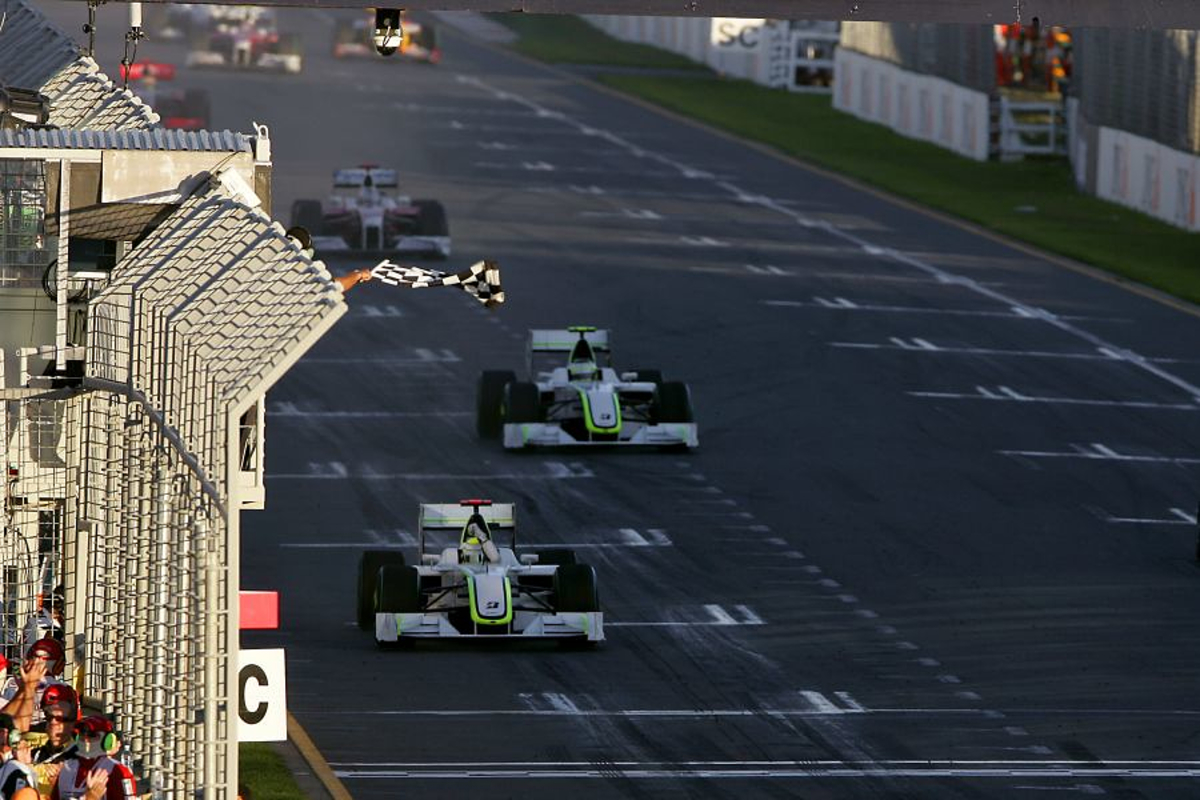 Button - "This is a fairytale"
Button - "This is a fairytale"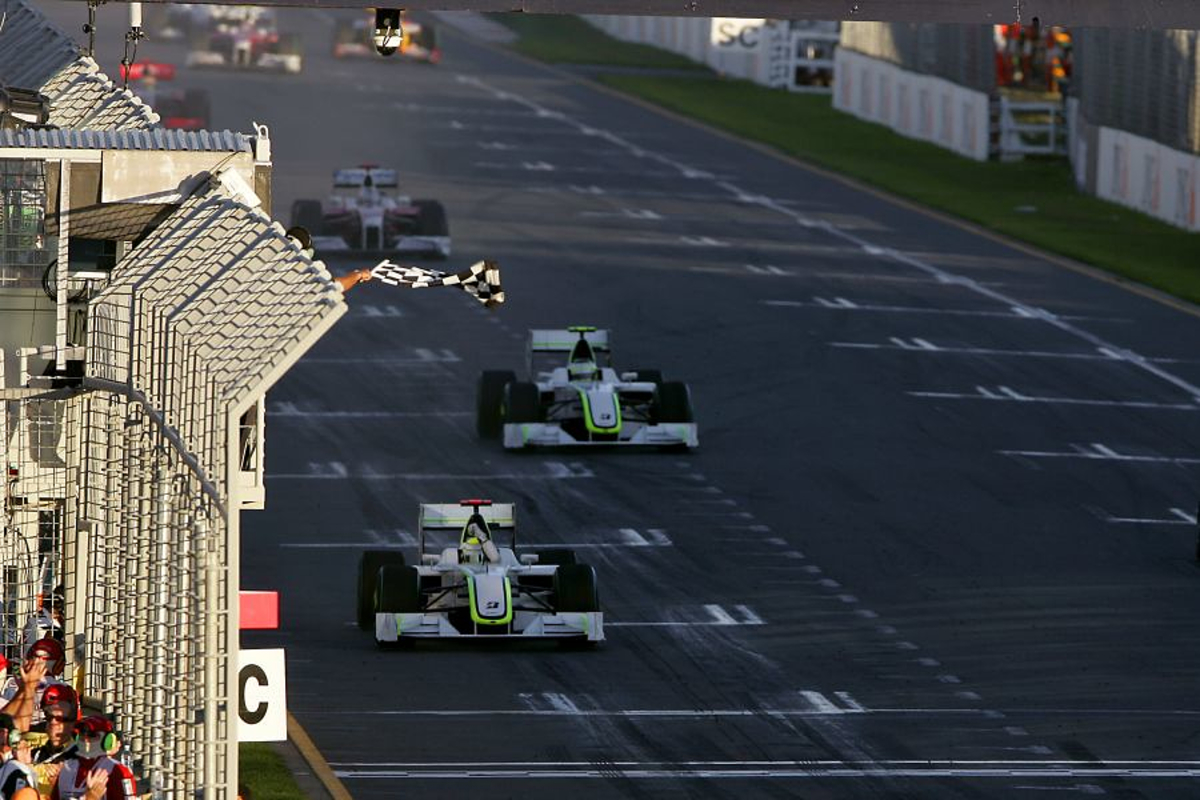 "This is a fairytale ending for the first race." They are the words of Jenson Button after he clinched victory in the 2009 season-opening Australian Grand Prix just weeks after it appeared he might not be competing in Formula 1 that season.
It was the remarkable birth of Brawn GP, resurrected from the Ashes of Honda's decision to withdraw from F1 late in 2008 due to the global credit crisis.
Frantic negotiations ultimately led to Ross Brawn, who had been technical director of Honda Racing, leading a management buy-out, with the team costing him just £1.
Renamed Brawn GP, and after building a car just in time to take part in the final test, the team headed to Australia and conjured one of F1's great fairytale stories.
After out-qualifying team-mate Rubens Barrichello on the Saturday by three-tenths of a second, come race day, Button produced a faultless drive to spearhead a one-two, leading home the Brazilian by 0.807secs.
It was a dream start to a dream season that ultimately culminated in Button claiming his only drivers' title, and Brawn the constructors' championship.
With the obvious exception of F1's inaugural season in 1950, no team has won the titles in their debut campaign.