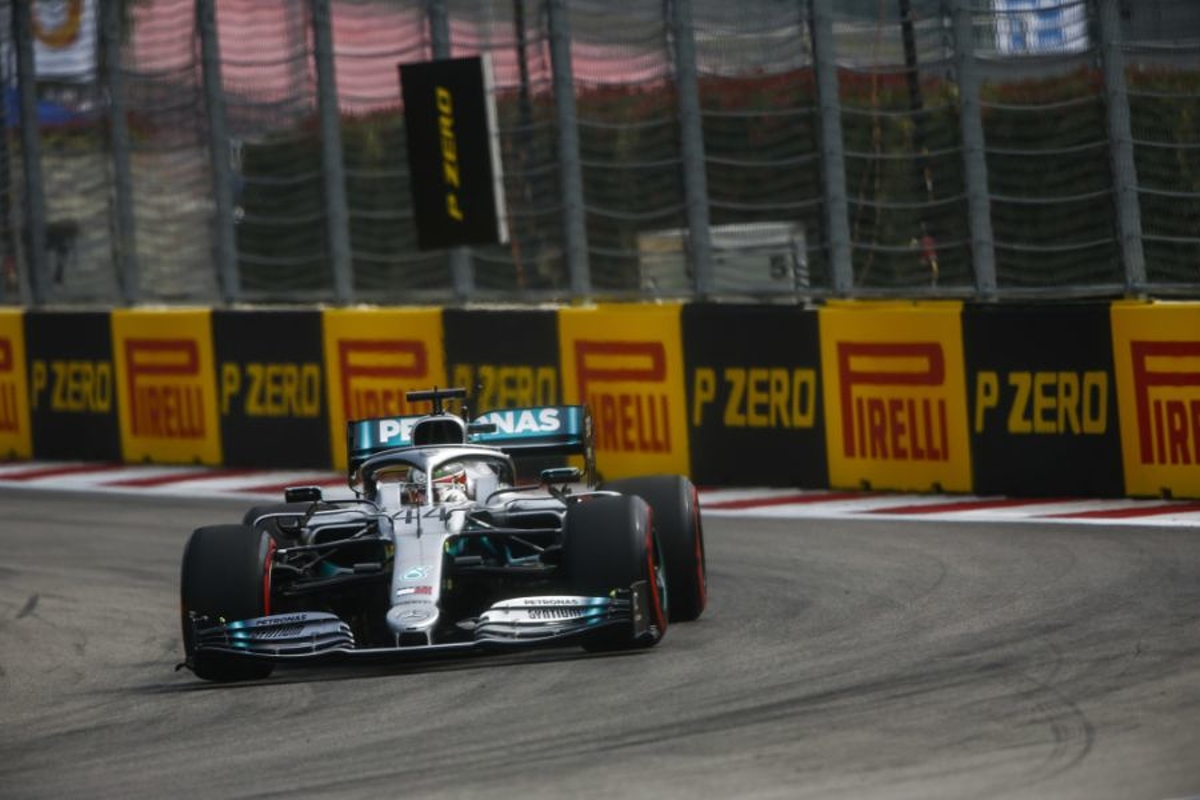 Hamilton thrilled to pip Vettel's 'jet mode' Ferrari
Hamilton thrilled to pip Vettel's 'jet mode' Ferrari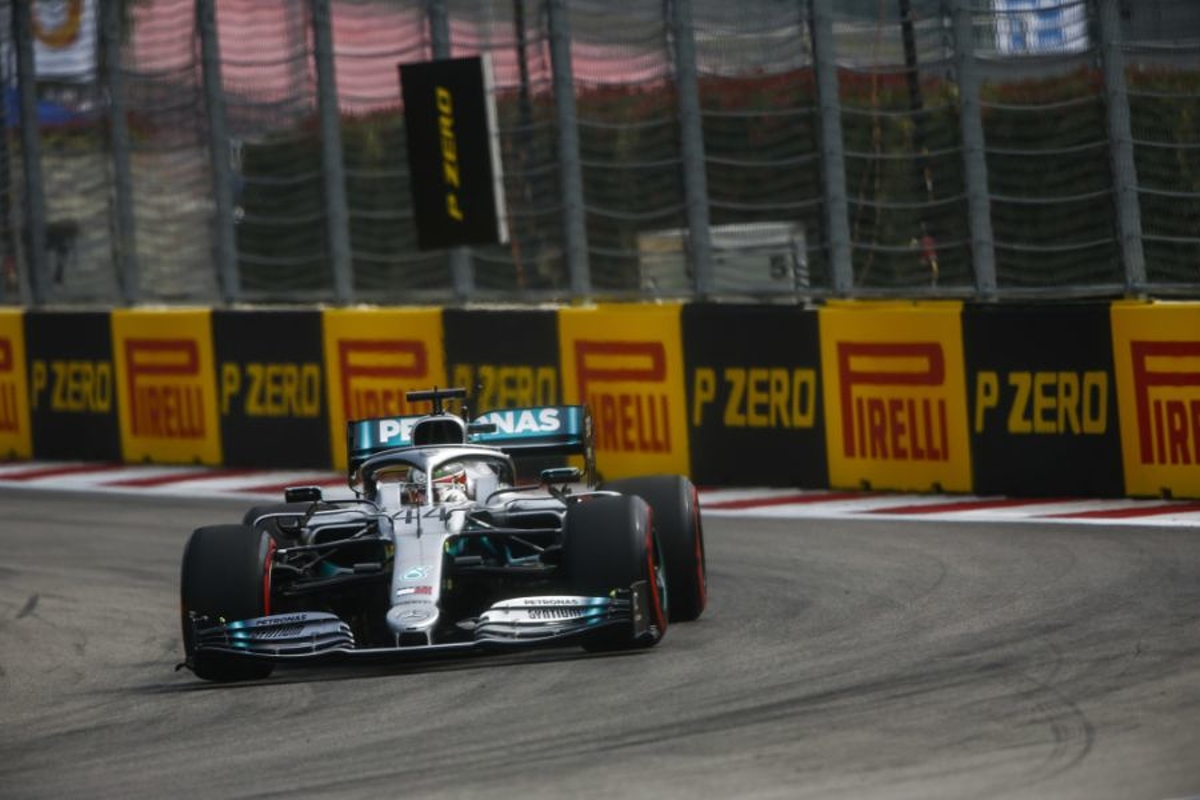 Lewis Hamilton was ecstatic to secure a front-row grid spot for the Russian Grand Prix, managing to oust Sebastian Vettel despite his Ferrari possessing what the championship leader described as "jet mode".
Charles Leclerc once again backed up Ferrari's newfound pace to take pole position for the fourth race in a row, but Vettel could not back up his team-mate in Sochi.
Hamilton has won three times previously in Russia and, though a repeat seems unlikely at this stage, getting onto the front row put him in confident mood.
"It was a tough qualifying session. These guys [Ferrari] have some crazy speeds on the straights," Hamilton said.
"They've got to another level. That old party mode that was talked about us [Mercedes] having, they have something else beyond that… jet mode.
"I gave it absolutely everything I had at the end and the team did such a great job. I'm so glad it all came together. I wasn't expecting to get on the front row, that's for sure, so I'm really happy with it."
Both Hamilton and Mercedes team-mate Valtteri Bottas will stat on the medium tyres, with Ferrari on the softs, as they look to gain a strategic advantage to wipe out their pace deficit to the red cars.
"We know they are on a slightly lower drag level this weekend, plus they have that power, so we've got to try something," Hamilton said.
"You've seen the last couple of races, we've been behind all the way so we were fortunate enough to alter our strategy.
"It's a long way down to Turn One so it's not always the best for starts on the harder tyre.
"I'm going to try and tow the life out of Charles if I get the chance, but it's going to be hard."