With seven world titles and 91 race wins to his name, Schumacher drove some of F1's most iconic cars – here we round up every machine he used in his glorious career.
From his debut with Jordan, initial success with Benetton and then dominance with Ferrari, the German secured 91 race victories and seven world titles with these beasts.
Here's what Schumacher used to become F1's greatest winner.
Jordan 191
This car was underneath him for only one race – and only a handful of corners at that – but it remains famous as Schumacher's debut car. His qualifying performance in Belgium stole the show, putting the underpowered Jordan onto seventh on the grid.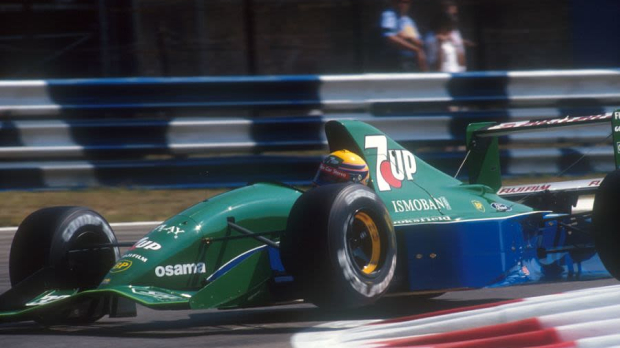 Benetton B191
An immediate switch to the wealthier Benetton team followed and Schumacher scored three points finishes in this car to round out his debut campaign.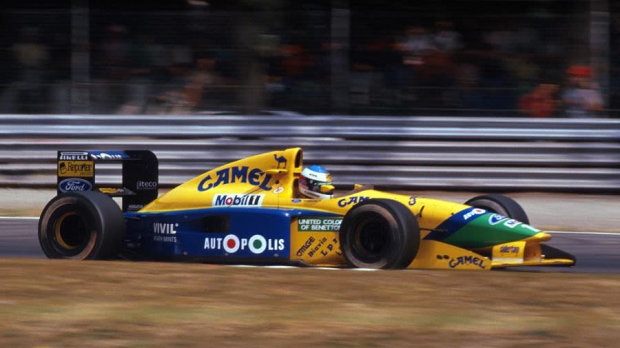 Benetton B192
A maiden win, back at Spa-Francorchamps, was secured with this ride, as well as a handful of podiums, as Schumacher's first full season ended with a third-place finish in the championship.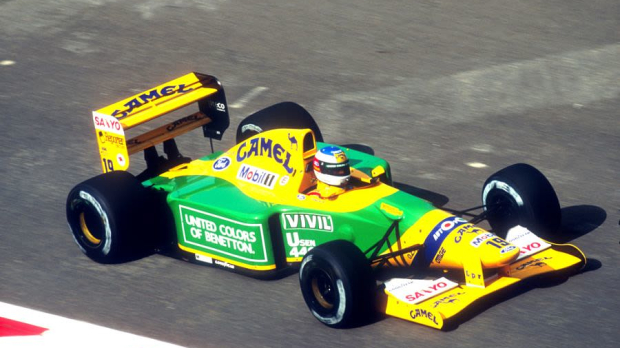 Benetton B193B
A worthy competitor to Alain Prost's all-conquering Williams, but just not powerful enough to stop the Frenchman adding a fourth world title to his collection.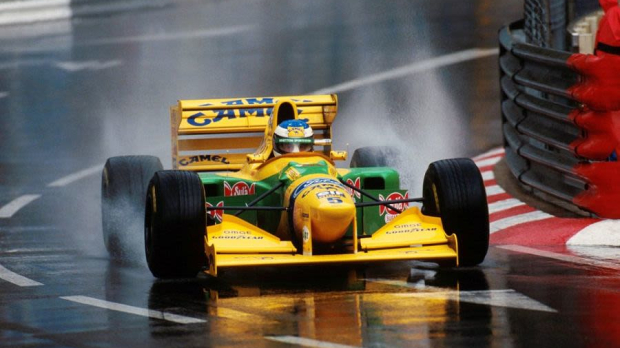 Benetton B194
Schumacher began 1994 with six wins out of seven races, the other a second-place to Damon Hill, but the Briton surged back late in the campaign as Schumacher served a two-race ban for ignoring black flags at Silverstone. His coronation was similarly controversial as a collision with Hill in Adelaide secured the championship by a single point.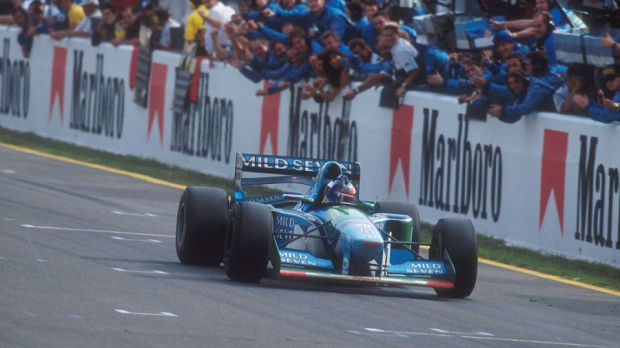 Benetton B195
Schumacher's second world title also came with Benetton's sole constructors' championship win – the German and teammate Johnny Herbert sharing 11 wins with a 9-2 split across the 16-race campaign.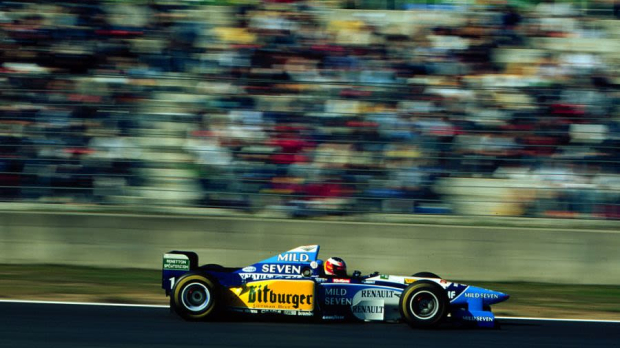 Ferrari F310
Hill finally got revenge for Williams after Schumacher's blockbusting move to Ferrari. A maiden win in red in the wet in Barcelona was a show of the German's greatness, nevertheless.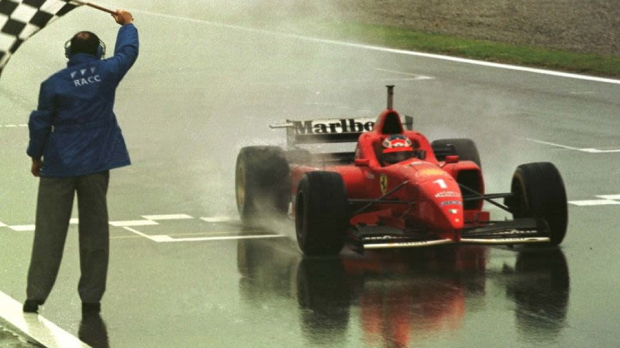 Ferrari F310B
Five wins came in this evolution of the previous season's car, but it will forever be remembered for one of the darkest moments of Schumacher's career, disqualified from the championship for attempting to crash into eventual champion Jacques Villeneuve – ala Adelaide '94 – in Jerez.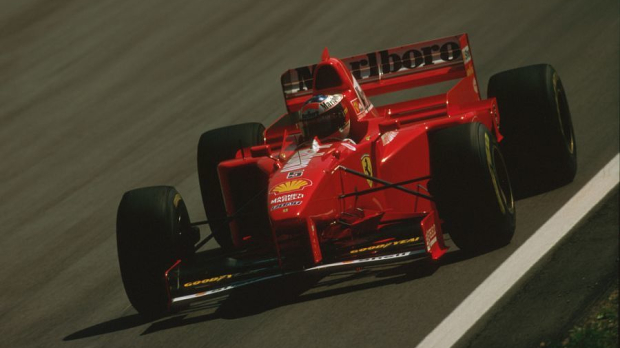 Ferrari F300
Another car to feature in a titanic title tussle, this time with the McLaren of Mika Hakkinen, who came out on top at the final race of the season in Japan as Schumacher retired.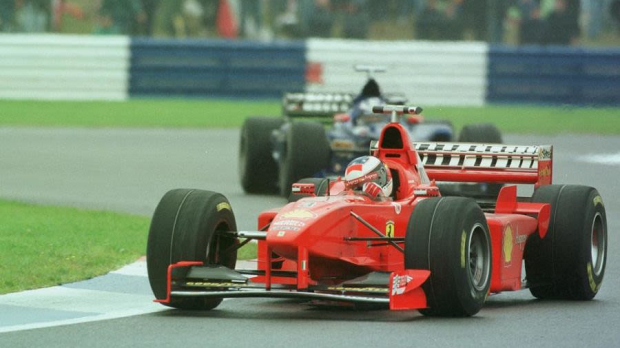 Ferrari F399
A great 'what if' as another championship scrap with Hakkinen was curtailed when Schumacher crashed at Stowe Corner during the British GP and suffered a broken leg that forced him to miss the next six races.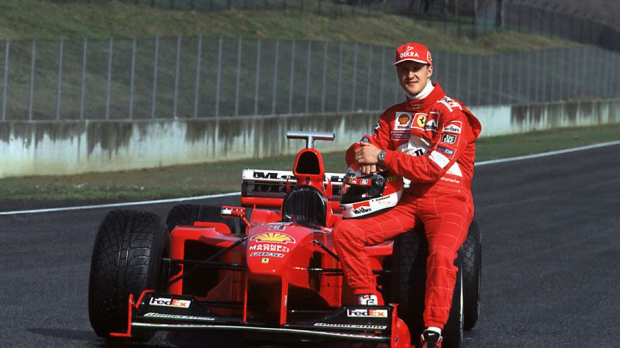 Ferrari F1-2000
The beginning of an era. Nine wins helped Schumacher secure his first title with the Scuderia at Hakkinen's expense, with the title sealed at Japan to salve some of the wounds opened two years prior.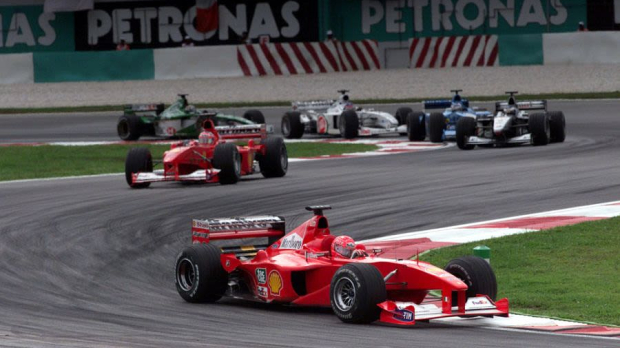 Ferrari F2001
As the red cars began to ruthlessly dominate, as did Schumacher, matching Prost with a fourth world title and surpassing the Professor's race wins tally with a 52nd at his favourite spot for history-making: Belgium.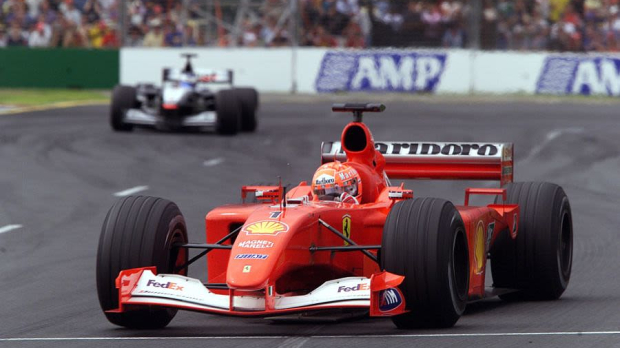 Ferrari F2002
After starting the season with two outings in the F2001, switching to the F2002 resulted in one of F1's most dominant runs, with Schumacher either winning or finishing second in all of the remaining 15 races, climbing to the top step on 10 occasions.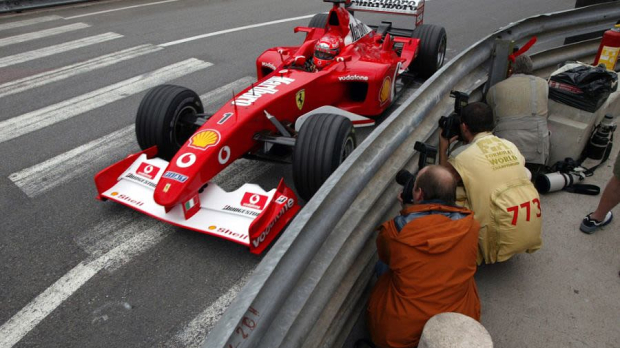 Ferrari F2003-GA
A much tougher battle awaited Schumacher this year as Kimi Raikkonen and McLaren brought a renewed fight, but still he prevailed by just two points.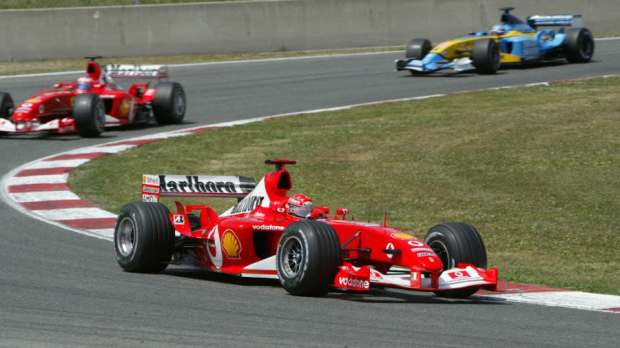 Ferrari F2004
Arguably the most dominant machine in F1 history. Schumacher's 13 wins set across the 2004 campaign is a record that remains unbeaten (though matched by Sebastian Vettel in 2013) and his win percentage of 72.2% is bettered only by the 1952 campaign of Alberto Ascari, who won six of the eight championship races.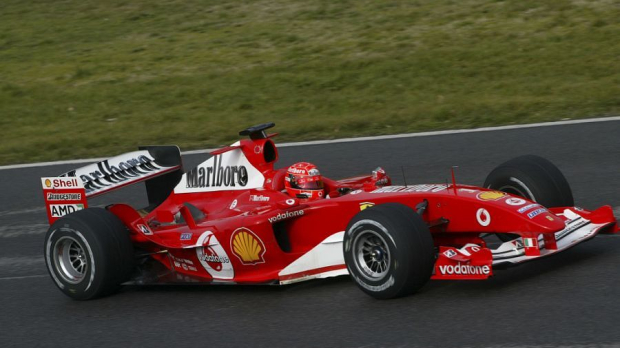 Ferrari F2005
Finally dethroned, Schumacher won just once all year, at the wretched United States GP ruined by tyre fears, as Renault and Fernando Alonso got the better of them.
Ferrari 248 F1
Seven wins followed the next season – including Schumacher's 91st and last in China – but Alonso bested him yet again to seemingly end a legendary career with a runners-up finish.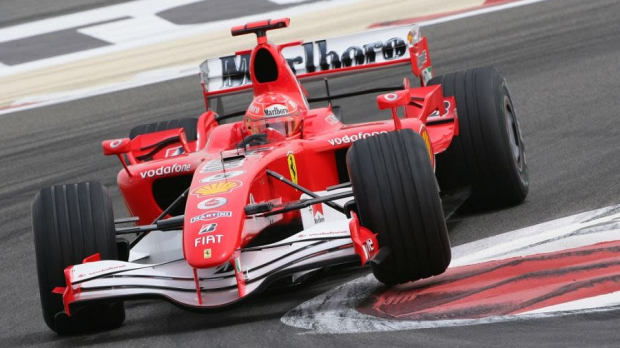 Of course, Schumacher would return to F1 with the newly formed Mercedes. Fourth place came in Spain, Turkey and Korea, but teammate Nico Rosberg was able to take to the podium three times in the same machinery.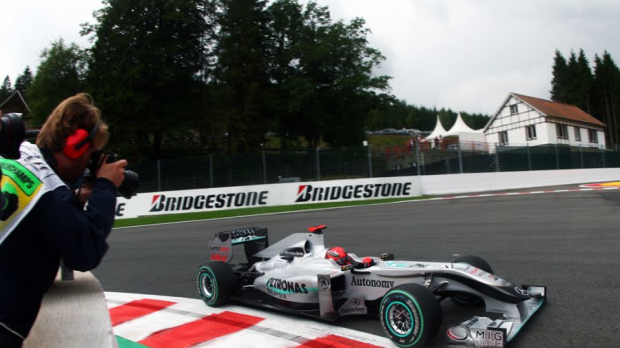 Mercedes MGP W02
Again nothing to move along many statistical needles, but Rosberg also went without a podium – albeit scoring more points than his legendary stable-mate.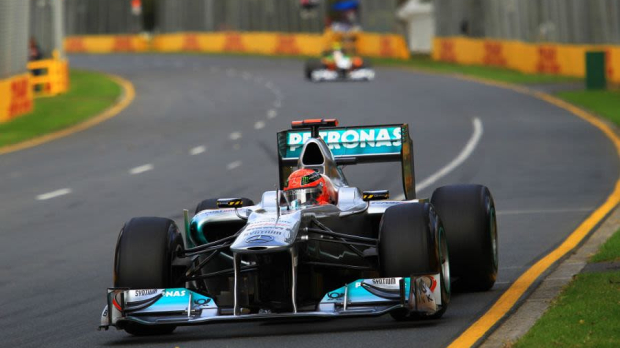 Mercedes F1 W03
A couple of final flourishes, most notably in Monaco, where a final qualifying victory was secured, although no pole position followed thanks to a penalty. The record 155th and final podium came in Valencia, but Rosberg had once again impressed – taking a first win in China – and it was the veteran who made way one the Silver Arrows hatched their plan to sign Lewis Hamilton from Mercedes.