Max Verstappen admits that it is a shame he never got to have any meaningful duels with Fernando Alonso in Formula 1 before the Spaniard left the sport in 2018.
Following the Hungarian Grand Prix in which Verstappen and Lewis Hamilton put on a superb battle, with the latter eventually coming out on top, Alonso took to his Twitter page to praise the duo for providing the entertainment.
When asked following the race whether he would like to see Alonso return to F1, Hamilton said he would welcome the challenge from the two-time world champion.
"Well, firstly that's really awesome that he's supportive," he said of Alonso's Tweet.
"I was just actually watching some of the restarts, the starts of previous years and watching him from his Renault days and I remember just before I even got to Formula One watching how amazing their starts were.
"I don't know how old Fernando is now but he's always going to be a great driver. If he can get a good seat, he's always welcome here to battle with us. It doesn't make a difference, really, necessarily for me. I'm here to fight whoever's here."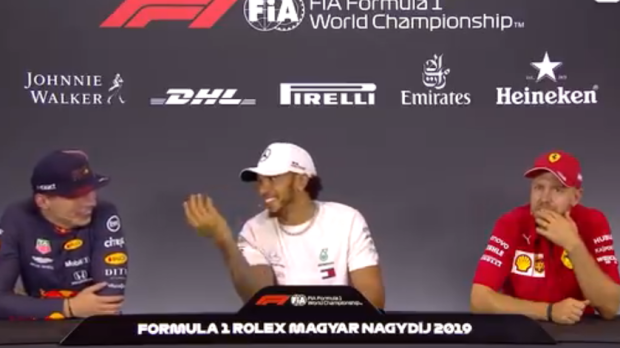 Verstappen, who is 17 years younger than Alonso, regrets not being able to get into too many racing scraps with the veteran before he decided to leave.
"I think it was a bit of a shame that I never had an opportunity to fight against him in F1," the Dutchman said.
Sebastian Vettel, meanwhile, was ambivalent about Alonso's potential return.
"I don't mind. I don't know why… I don't think he never really liked me. I don't think we really had a… I don't mind him," the German said, cryptically.
"I respect him for what he achieved and for what he can do on track. I don't know. I guess he's bored if he has time to write these things. So bring him back, I don't mind."