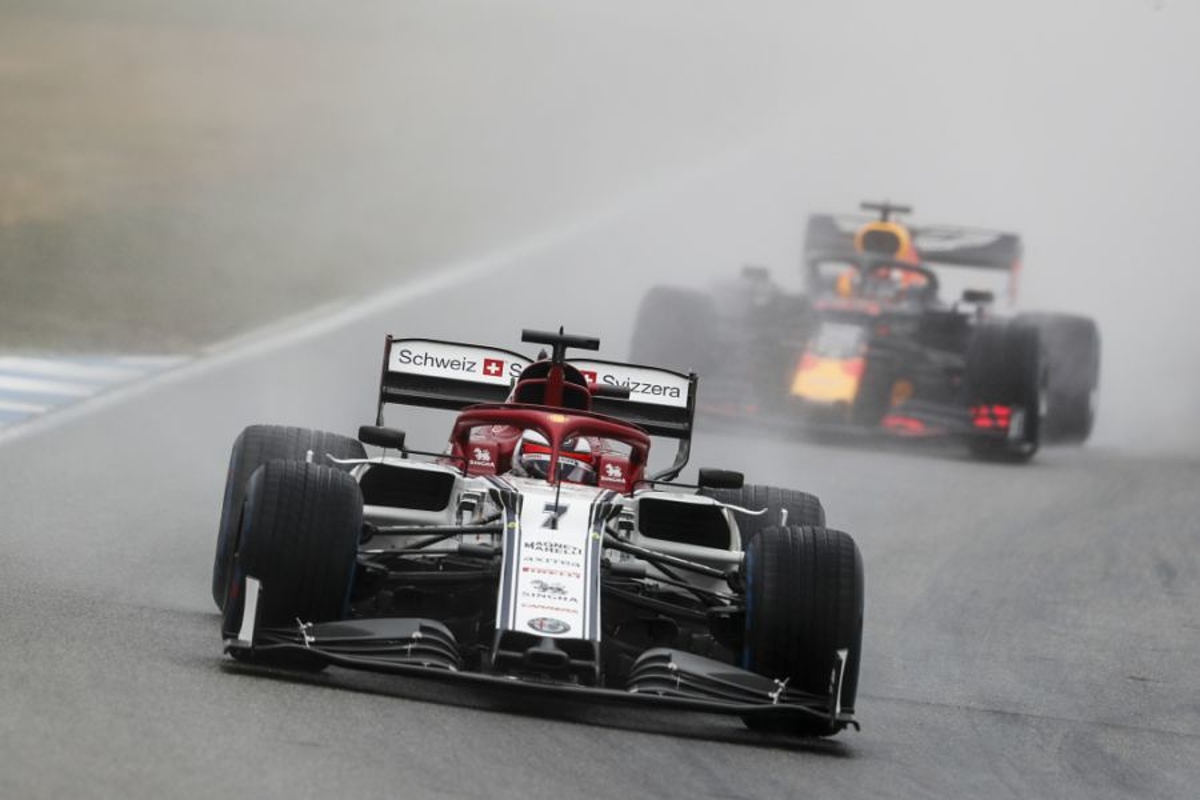 Raikkonen: S****y Red Bull starts made 'illegal' Alfa launches look better
Raikkonen: S****y Red Bull starts made 'illegal' Alfa launches look better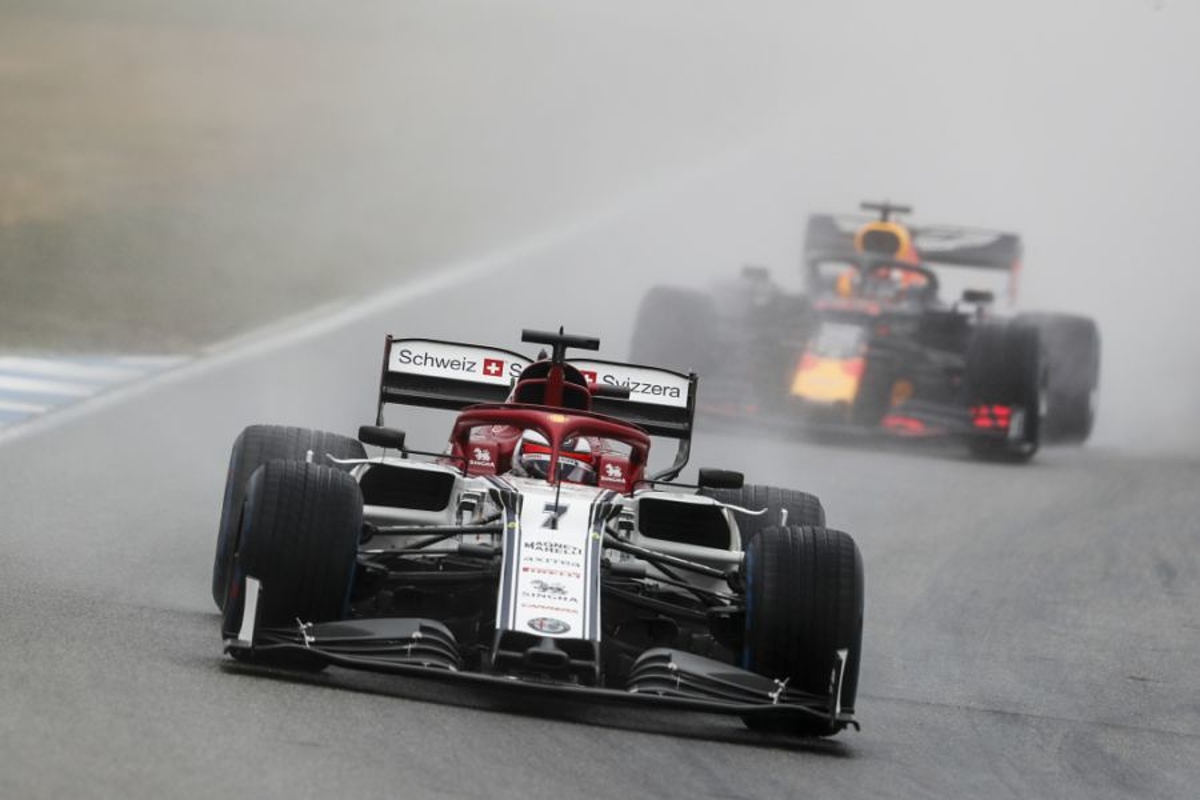 Alfa Romeo have confirmed an appeal against their points-stripping German Grand Prix penalties will be heard in September, with Kimi Raikkonen believing that Red Bull's poor starts made any apparent advantage seem greater.
Both Raikkonen and Antonio Giovinazzi were booted from the top 10 post race after "the time that it took for the torque to align with the torque demand" recorded on the Alfa cars at the race start were found to exceed that permitted by the FIA.
Starting from fifth, Raikkonen was third through the first corners after Max Verstappen and Pierre Gasly bogged down off the line.
"I think it was a pretty normal start," he said. "It only made it look quite good because the Red Bulls made bad starts themselves.
"For sure if you ask them they will tell you that they made a pretty s****y start themselves.
"Mercedes and us were similar, so it just looked a bit better. That's honestly nothing to do with all these things."
If Alfa's appeal is successful, it could see Lewis Hamilton and Robert Kubica lose the points that they gained as a result of the penalties. With Haas also in line to shed a few bonus points.
"We've been penalised after the race, and we went for an appeal, which is the normal procedure if you are [penalised] and you think you have some arguments to win, otherwise you wouldn't do it," said Alfa sporting director Beat Zehnder.
"It's an ongoing process, I can't give you any more information. Everything will be disclosed on September 24, when the hearing takes place in Paris."