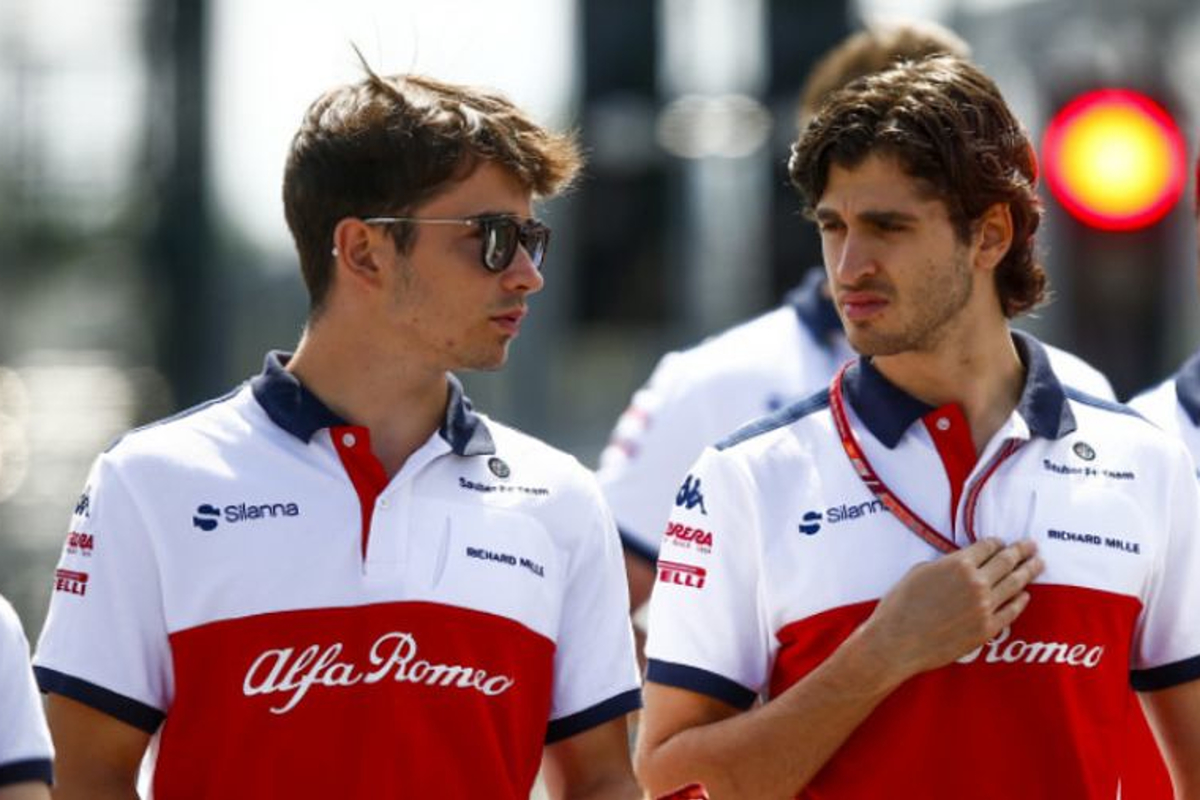 Giovinazzi not interested in emulating Leclerc
Giovinazzi not interested in emulating Leclerc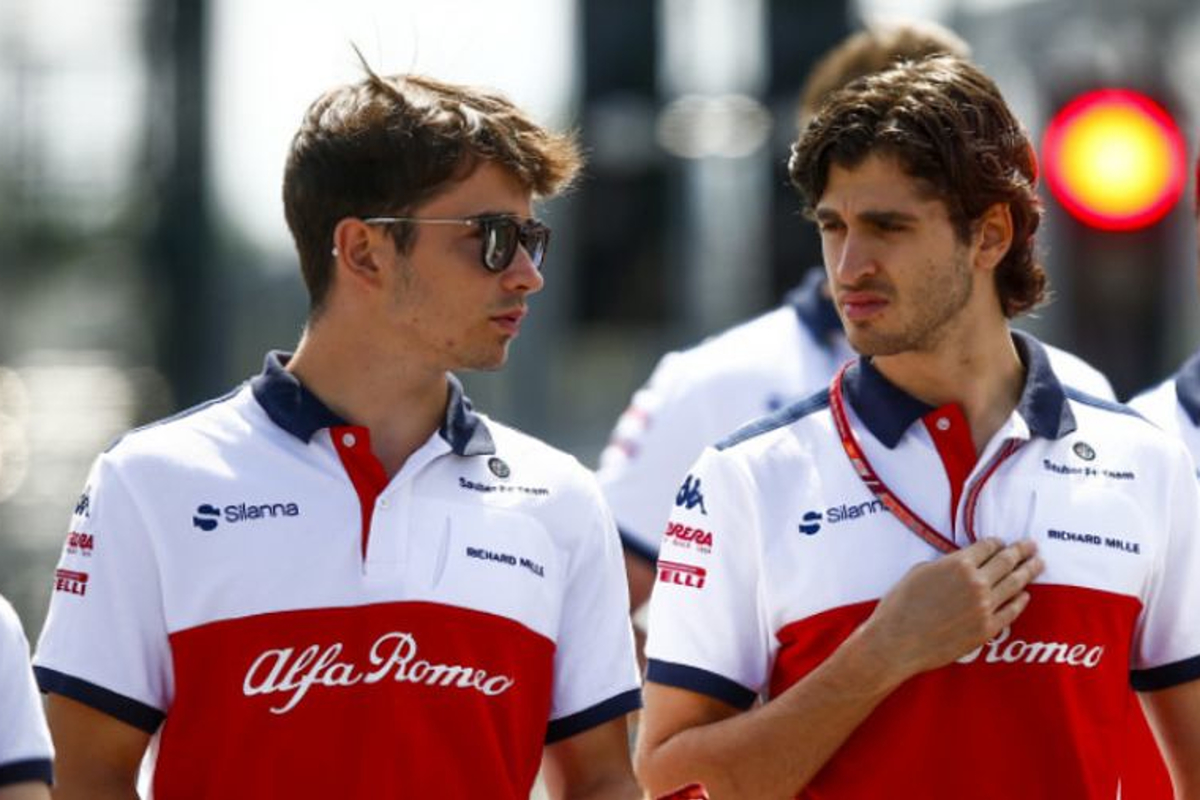 Antonio Giovinazzi has claimed that he is not interested in following in the footsteps of Charles Leclerc or being compared to the Monegasque driver, as he is fully focused on setting his own path in his full debut season in Formula 1 with Sauber.
Leclerc's impressive performances in his rookie season with Sauber in 2018 earned him a move to Ferrari, with Kimi Raikkonen subsequently moving in the opposition direction to Sauber, where he performed earlier in his career.
Sauber opted to fill the gap with Giovinazzi, who was a test driver for them and Ferrari last year.
The Italian is not interested in comparing careers with Leclerc, however.
"I didn't speak much to him about this jump, I want to focus on myself," said Giovinazzi.
"I don't want to repeat Charles' results this year or improve his results – my target is just to do the best I can on my side. I will have a different teammate from Charles [who was partnered with Marcus Ericsson].
"Everything will look different. I hope the car can be faster at race one, and start to push from Melbourne."
1/2 Quando da bambino mi chiedevano cosa volessi fare da grande la mia risposta era: il pilota di @F1 .
Oggi quello che sognavo da bambino si realizza e dal prossimo anno avró l'onore di essere pilota del team @alfa_romeo @SauberF1Team . pic.twitter.com/zVF201K7qn — Antonio Giovinazzi (@Anto_Giovinazzi) September 25, 2018
As for any future moves, Giovinazzi says he is encouraged by the fact that so many younger drivers these days are being awarded places at the bigger teams - like Leclerc among others.
"Already, many young drivers show they are fast enough to be in a top team, like [Max] Verstappen, and next year will be Pierre [Gasly joining Verstappen at Red Bull], and Charles," he continued.
"It's good to see a young driver can do a fantastic job in a top team. My target is to improve. It will be my first year in F1. My target is to improve myself."
MORE: 2019 McLaren car 'very different' to previous model
MORE: Verstappen's Monaco crash left him in tears