Formula 1 racer turned pundit Martin Brundle believes Ferrari "weren't right" under the leadership of Maurizio Arrivabene, with the Scuderia having moved on from their team principal and replacing him with reported internal rival Mattia Binotto for the 2019 season.
Ferrari produced a car capable of matching, and occasionally outstripping, Mercedes in 2018, but they fell short of the Silver Arrows, with Sebastian Vettel also defeated by Lewis Hamilton in the drivers' championship.
Brundle pinpointed moments such as Vettel's spin in Hockenheim, having spent laps trapped behind a slow-moving Kimi Raikkonen, and the team's home grand prix in Italy, won by Hamilton, as evidence that Arrivabene's leadership was failing.
"You don't know what you don't know if you're not inside an organisation," Brundle said at the Autosport International. "But I did observe it, and see that things weren't right.
"You look at situations like Hockenheim, where Vettel was put under pressure because they didn't do the right things earlier on in the race.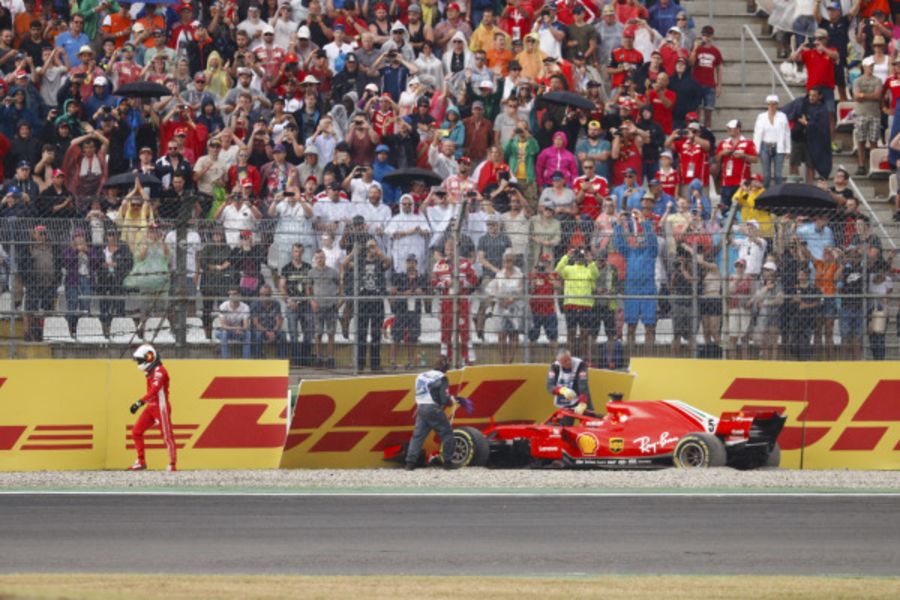 "Then he fell off the road, and he fell out of the championship from that moment onwards.
"You look at other things like the slipstreaming in Monza [Raikkonen took pole ahead of Vettel after Ferrari refused to switch their order], certain things weren't being done."
Binotto has worked his way through the ranks over two decades at Ferrari and Brundle believes the Swiss is the right man to get the Scuderia's machinery in the right place.
"I do know from people like Ross Brawn and others who have worked with him, he is most highly regarded," said Brundle.
"I think he'll get the car and the engine to where it needs to be and the rest of it should be easy, if Vettel and Leclerc are doing their jobs."
MORE: Arrivabene linked with Juventus position
MORE: Vettel a match for Hamilton and 'right man' for Ferrari