How Schumacher helped Hamilton dominate F1 with Mercedes
How Schumacher helped Hamilton dominate F1 with Mercedes
The likes of Nico Rosberg and Lewis Hamilton may not have enjoyed their title-winning glories at Mercedes were it not for the intervention of Michael Schumacher early in the team's development, the Formula 1 legend's manager Sabine Kehm has revealed.
Schumacher raced alongside Rosberg for three seasons as the famous name returned to the F1 grid, although he was unable to add to his record haul of 91 race wins, and only secured one podium in that period.
The Silver Arrows have won the drivers' and constructors' championship in each of the past five seasons, matching a record set by Schumacher's Ferrari side of the early 2000s.
Although Schumacher was not around when the team's upsurge in form came about, Kehm has recounted how the pressure put on Mercedes officials by the German great ensured that it would eventually materialise.
Kehm told F1's 'Beyond the Grid' podcast: "Very quickly it became very clear that it would not turn out the way that he had hoped for because, in the first year, the resources were not really there and it was clear that they would not be given as well.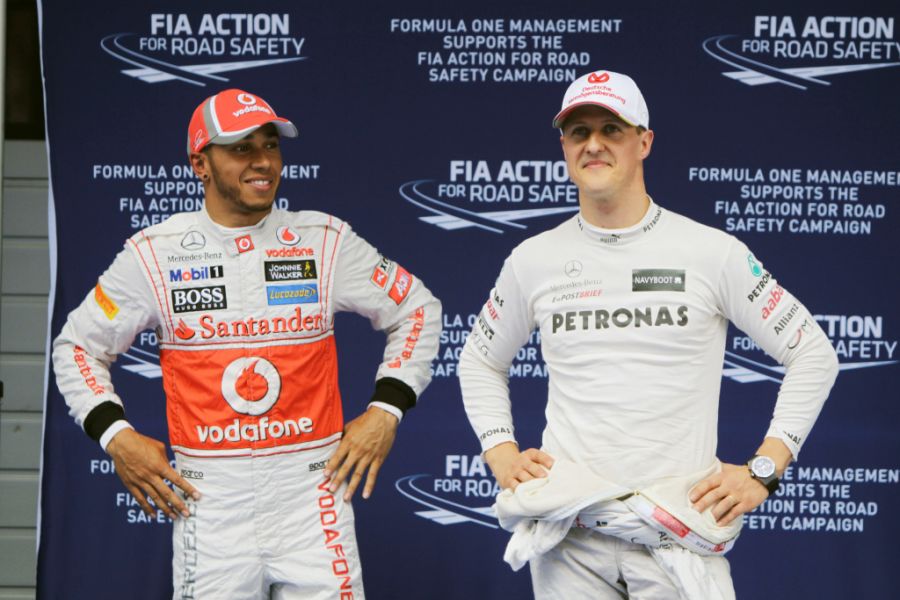 "So that was obviously a little bit disappointing but then at some point it was [decided] 'we have to cope with it and have to go on' and I think Michael fought a lot to convince the right people to really give more money into it and really make it a big team again.
"He really made it very clear that if you want to do it you have to do it really full throttle.
"At the beginning it was a bit undecided, we came back but not really, and they were kind of operating a little bit as a middle team and not really as a top team.
"I think the way that Michael kind of addressed this to some people helped them to really see that it makes no sense to do it like this.
"Already in his last year, you could see that the things were coming and coming and it was quite obvious also to him that if he had stayed another year, that would already be a much better year for him as well."
MORE: 'Ferrari move too soon for Leclerc'
MORE: Hamilton hints at Mercedes 'weak spot' for 2019