Vettel struggled to find 'rhythm' in Chinese GP
Vettel struggled to find 'rhythm' in Chinese GP
Sebastian Vettel has admitted that he struggled to find any kind of meaningful "rhythm" during the Chinese Grand Prix on Sunday in which he finished third, despite being given a helping hand by Charles Leclerc who allowed a switch of position after team orders were issued.
Mercedes dominated proceedings in Shanghai, finishing with a one-two after Lewis Hamilton gained a position on pole-setter Valtteri Bottas within moments of lights out.
The drama for Ferrari came through the implementation of team orders, with Leclerc being asked to allow Vettel to pass into third, with the German being deemed to have more power on the day.
Even with the assist from his team-mate, Vettel admits he didn't take advantage.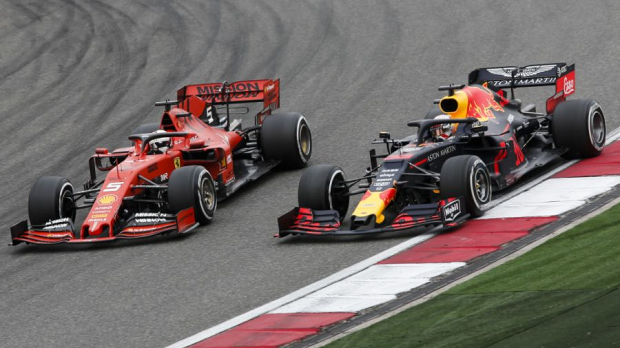 "I'm happy to be on the podium but tough because we tried to stick with them but they were too quick. right from the start," he told Martin Brundle of Sky Sports moments after the conclusion of the race.
"I mean I felt I could go faster but it was a bit difficult for me to find a rhythm. I think if you see the full race we were not able to stick with Mercedes. There's plenty of homework for us, it's a good but not a great result for us."
Vettel also reflected on his entertaining battle with Verstappen in which he managed to defend an assault from the Red Bull car.
"I had a bit of a race with Max which was good fun but the objective was to obviously chase them [Mercedes] down but they were just too quick for us today." he added.
"I saw him coming, the area at the end of the straight is quite big now, knowing Max I knew that he will try to go down the inside. I had a bit of a moment when I had to open the car a bit, it was good, because I could get nearly a car length ahead and the angle for him wasn't sexy. So that was fun."
The third position for Vettel allowed him to claim his first podium spot of the season.