Ricciardo reflects on most difficult F1 year to date
Ricciardo reflects on most difficult F1 year to date
Daniel Ricciardo admits he will remember 2018 as his most difficult season in Formula 1 to date, but will also take away memories of some of his most famous triumphs. Ricciardo's only podium finishes across the year were stunning victories in China and Monaco as reliability issues prevented him from making an impact elsewhere.
Ricciardo suffered eight DNFs across 2018, more than any other driver – as well as more than Lewis Hamilton has suffered in six years as a Mercedes racer (6).
Still, victory in Monaco was a huge vindication for the Australian following the 2016 race slipping through his fingers in a pitstop blunder by Red Bull, while his Shanghai win was a strategic triumph and featured a number of astonishing overtakes – none better than the pass on Valtteri Bottas for the lead which was voted F1's best of the season.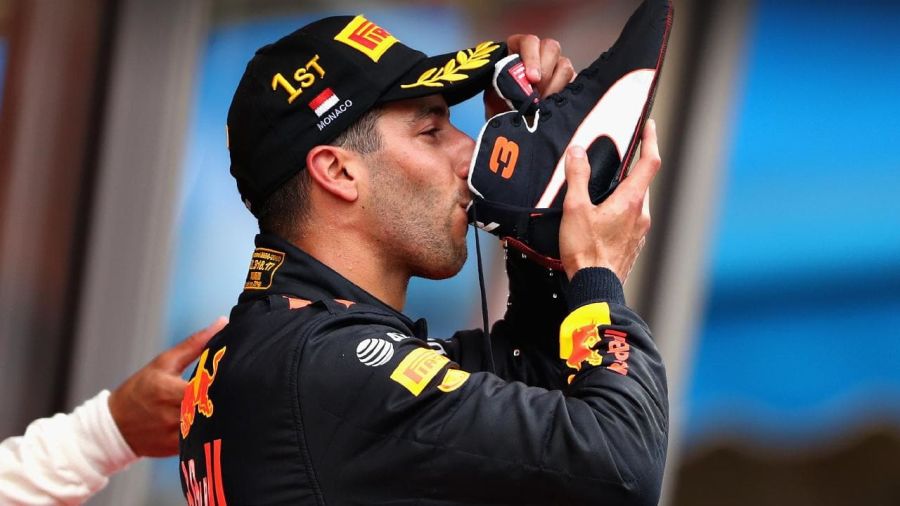 A dilemma over his future also hung over Ricciardo for much of the year until he decided to switch to Renault in 2019 during this year's mid-season break and he is looking forward to getting away from the close-season after such an exhausting campaign.
Asked by Red Bull's official website if 2018 was his hardest year, Ricciardo said: "One hundred per cent yes. Absolutely.
"Even purely on the results, but then with everything else on top of that. There's the contract stuff, the high of Monaco, the low of the DNFs – it's been by far the most intense and challenging season I've ever experienced.
"Mentally it's tested me, but I feel it's only going to make me stronger down the track.
"As challenging and as low as it's been at times, I've also had the biggest highs and the most special moments in my life.
"Monaco was huge.
"The biggest thing with Monaco was what happened afterwards. I was waking up in the middle of the night, padding to the bathroom, looking in the mirror and saying 'It really happened'."
VIDEO: Ricciardo's best bits at Red Bull
MORE: Brexit posing problems for F1 giants