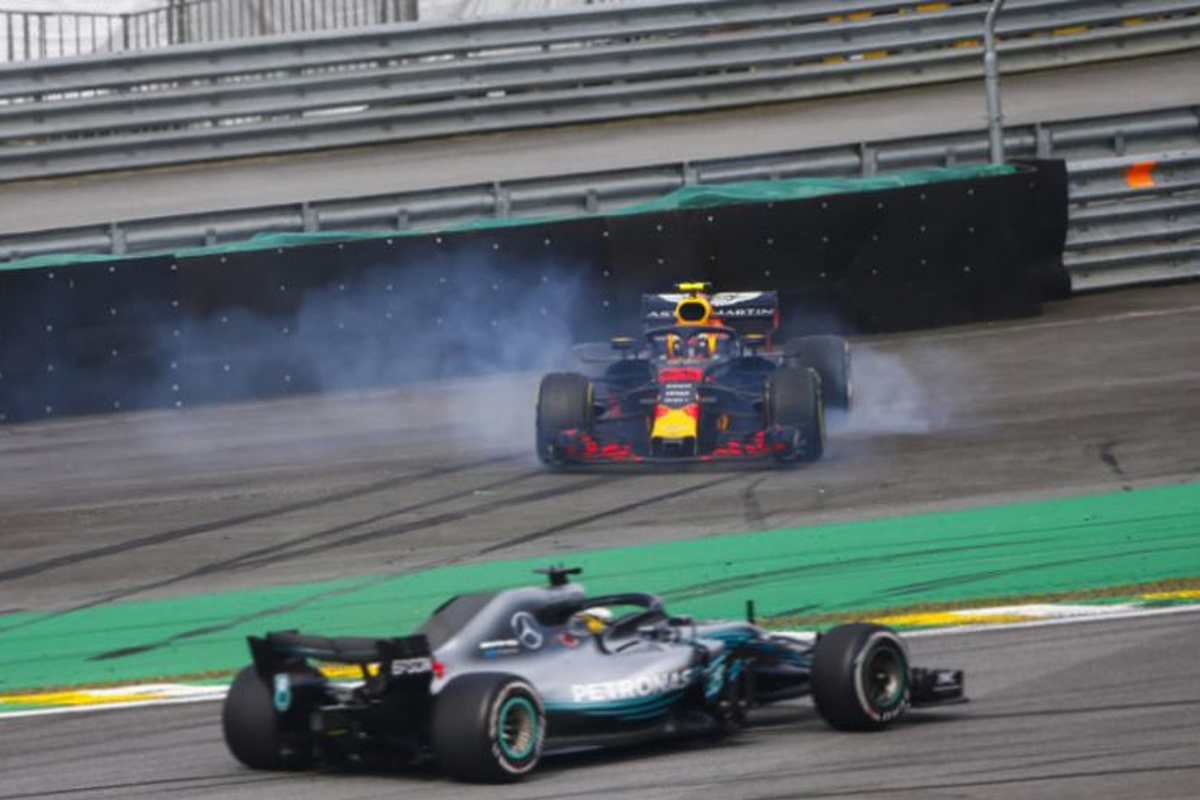 Ocon 'fighting' Verstappen ruled 'wholly unacceptable'
Ocon 'fighting' Verstappen ruled 'wholly unacceptable'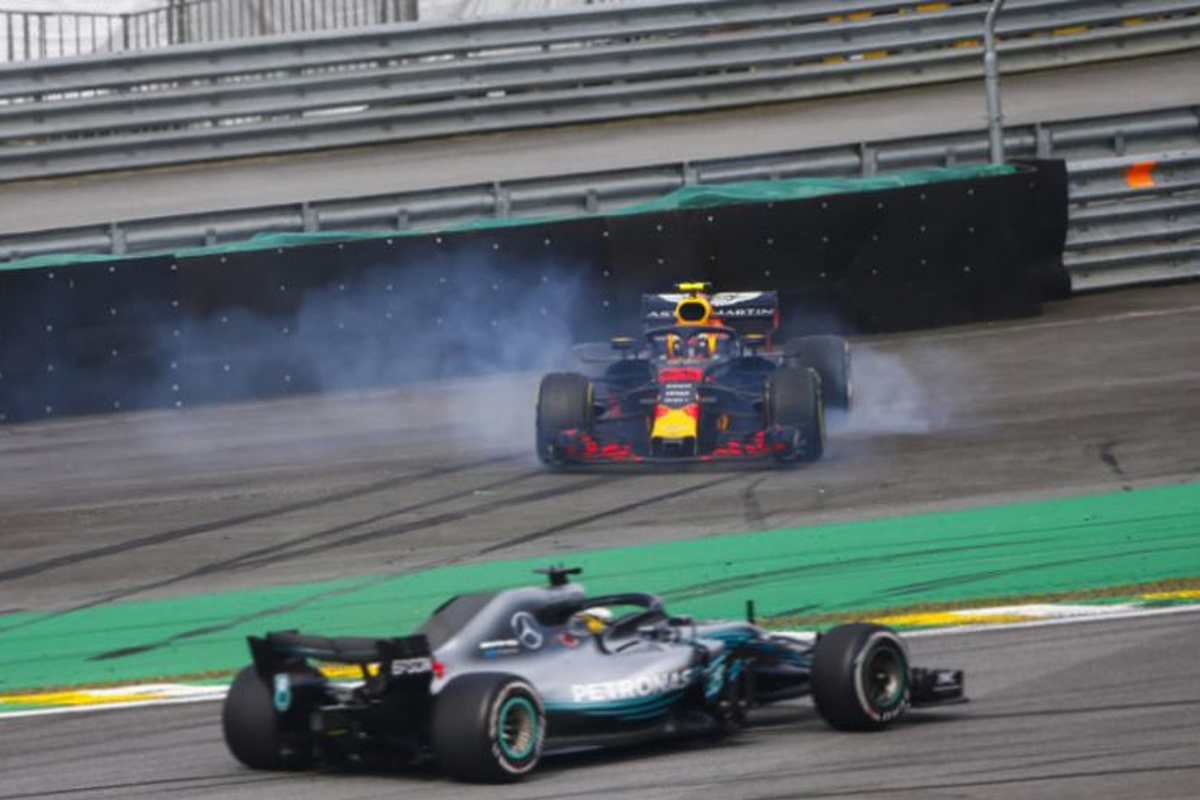 FIA race director Charlie Whiting pointed the finger at Esteban Ocon for "fighting" Max Verstappen in the collision between the two which cost the Red Bull man victory at the Brazilin Grand Prix. Ocon was attempting to unlap himself at Interlagos when Verstappen shut the door at turn two, as the Force India man was on his inside.
Ocon had been permitted to move past Verstappen by Force India, having emerged from a pitstop for fresh supersoft tyres behind a Red Bull that was managing the race en route to a likely win.
However, the contact ruined Verstappen's race, allowing Lewis Hamilton to come through for victory, and the Dutchman could not hide his anger post-race, furiously shoving Ocon in the weighing room and eviscerating him in his many media commitments.
Ocon was given a 10-second penalty, but remained insistent that he had the right to unlap himself – Whiting said he had gone about it the wrong way.
A race defining moment ???? #BrazilGP ???????? #F1 pic.twitter.com/L5vrlc2X9m — Red Bull Racing (@redbullracing) November 12, 2018
"He's absolutely allowed to un-lap himself. That's clear. It's happened many times in the past," Whiting said.
"Of course you would expect it to be done safely. But more to the point it should be done cleanly and absolutely without fighting. He shouldn't be fighting to get past.
"If he's got the pace then normally one would expect Red Bull to say 'Ocon's got the pace, just let him through', that sort of thing. But it seemed that he just went for it and it was a bit unfortunate that he decided to fight for it which was wholly unacceptable."
Whiting was clear that Ocon's punishment was not based on the fact that Verstappen had been leading the race at the time.
"I don't think it makes any difference that he was a leader," he added. "It makes it worse in a lot of people's eyes but as far as the stewards are concerned that doesn't matter."
MORE: Ocon 'an embarrassment' in Verstappen crash - Villeneuve
MORE: Why Hamilton's Sirotkin block was not punished