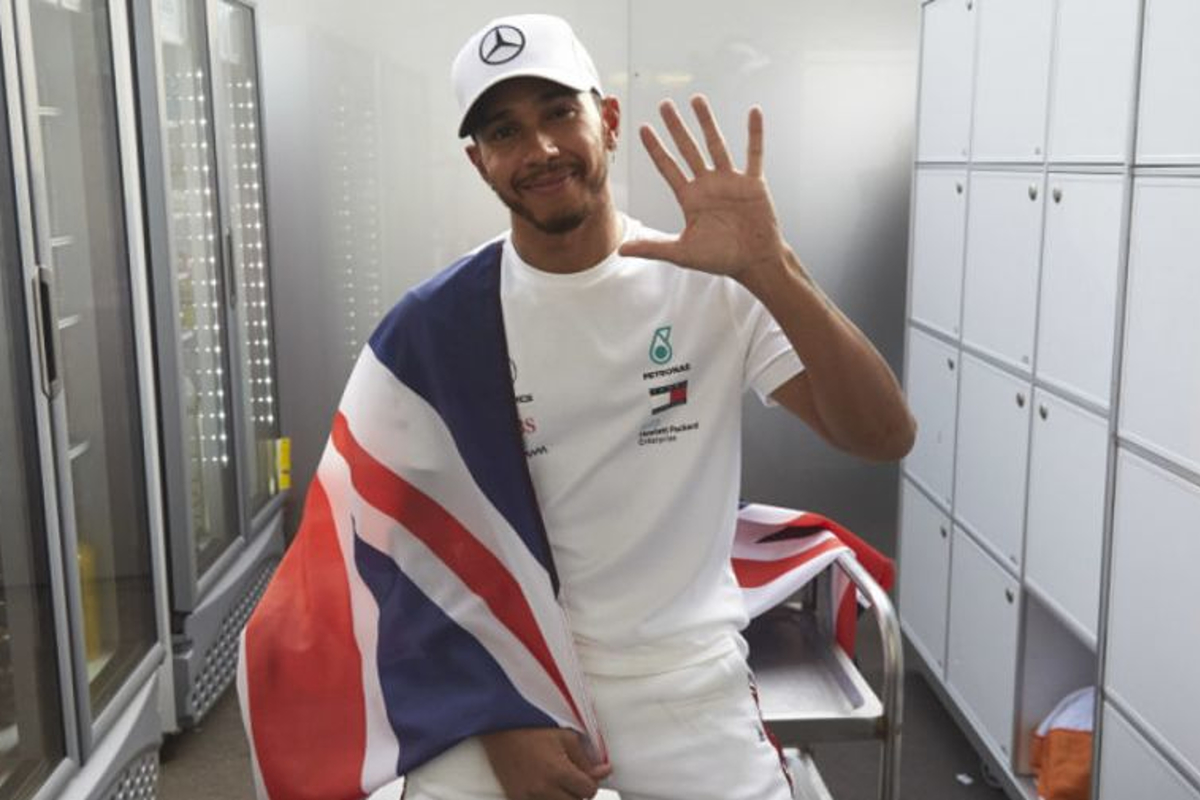 Why 'humbled' Hamilton is now a part of F1's elite
Why 'humbled' Hamilton is now a part of F1's elite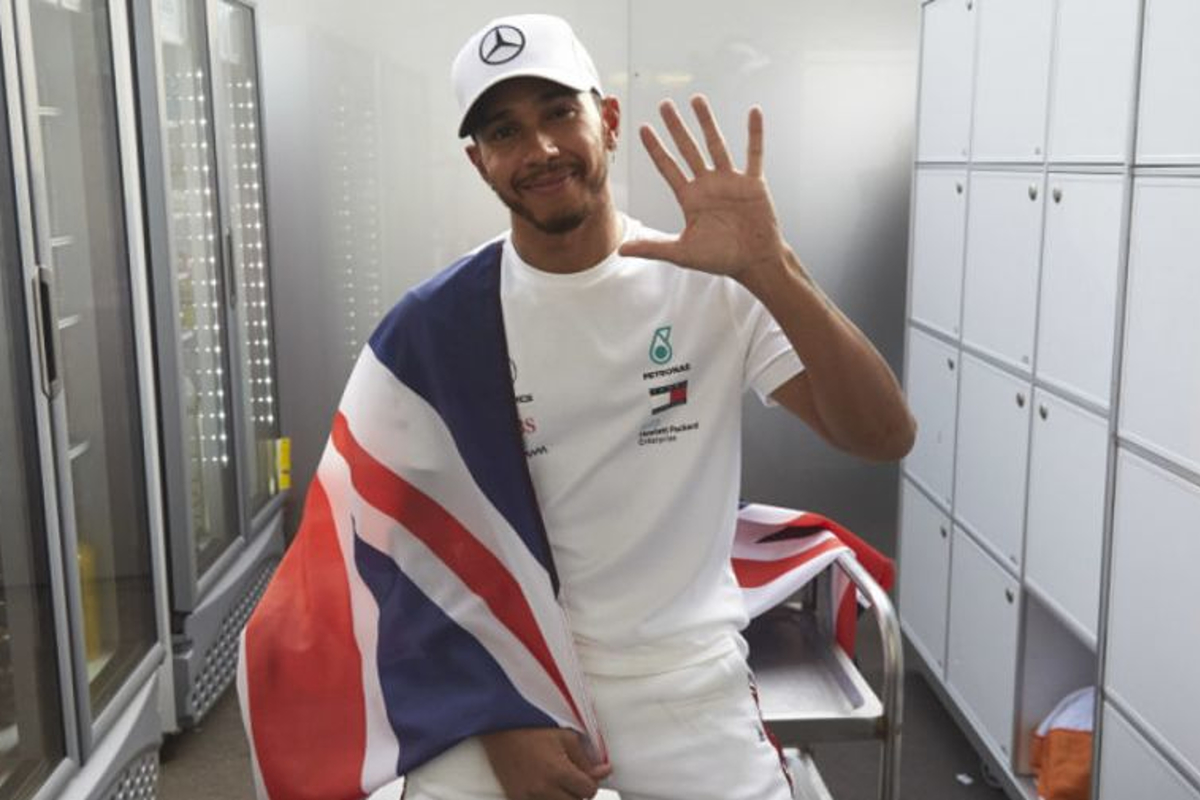 Almost 10 years on from his first world drivers' title, Lewis Hamilton is a champion once again, only this time he has well and truly joined the ranks of F1's elite. A fifth world drivers' championship title draws him level with the great Juan Manuel Fangio and perhaps more significantly, positions him within touching distance of Michael Schumacher's outright record of seven.
Prior to the United States Grand Prix earlier this month, Hamilton's one-time rival Fernando Alonso declared the Brit to be amongst the top five F1 drivers of all time, and while a place in that discussion has often been reserved for drivers who have long since retired from racing, the time has come to acknowledge that we are now watching one of the greats of motor racing operating at his very peak.
One of the highlights of Hamilton's 2018 season has been the way in which he's consistently thrived in high-pressure situations to produce some of his finest performances, while others around him, namely Sebastian Vettel, have floundered.
This is a crucial skill that Hamilton now possesses and perhaps the one attribute you could argue to be a weakness of his, early on in his F1 career.
Just when it's looked as though the tide may have been turning in Vettel's favour, we've been treated to some truly vintage Hamilton performances this year. His recovery drive to win from 14th on the grid in Germany will be remembered as one of the standout wins of his career and the stunning pole position he delivered just six days later at a soaking wet Hungaroring would arguably hold its own against any one of his 81 F1 pole positions.
Since suffering the pain of losing the 2016 title to his teammate and bitter rival Nico Rosberg, Hamilton has since delivered consecutive knockout blows to Vettel, denying him a first Ferrari title that he so desperately craves, and in doing so, has reasserted his position as the finest driver on the F1 grid.
[bijlage3]
When asked during pre-season whether he had plans to capitalise on Vettel's weaknesses, Hamilton replied, "I don't prepare myself and then hope that the next guy has issues so I can capitalise on them, I want him to be at his best because then it's more painful for them when you do out-perform them."
While it's hard to argue that Vettel has been at his best this year, his ultimate defeat to Hamilton will be no less a painful one, and many of his mistakes have served only to highlight how difficult it has been to maintain Hamilton's relentless performance levels, week-in-week-out.
The combative street-fighting skills that earned him so many plaudits early in his career are still present, but in addition, Hamilton has matured to become a deeply intelligent and strategic thinker, making him arguably one of the most complete drivers of his generation.
It's difficult to rank his past achievements, but there's very little doubt that this year's title must be considered amongst his finest. Even Hamilton himself says it's has been one the most satisfying triumphs of his career from a personal point of view.
"When I won the championship last year, I was like how am I going to improve? How can I be fitter? How can I be more focused?," Hamilton said to the official F1 website.
[bijlage4]
"How can I manage my time better and how can I just be a better all-round driver, not just in the car, but also in my team, in the garage, with my engineers, back in the factory? Just in all areas.
"This year I have been able to lift them all up. I don't know if that's something that comes with age. But I'm sure the experience helps. I honestly feel like I've performed my best this year. So I'm very happy with how it's gone."
It's this desire to constantly improve, and the way in which he defies his critics year after year, that have marked him out as one of the finest sportsmen Britain has surely ever produced and has earned him respect from all corners of the globe.
This year's success in particular marks a coming of age for Hamilton. He's faced more questions than ever before regarding his lifestyle, his off-track activities, and the people he chooses to spend his time with. But the way in which he's been able to defy all those critics without compromising his on-track performance is perhaps key to why he regards his fifth title as his best yet.
Hamilton has his critics on track too, and for those who believe his achievements are simply due to him being in possession of the best car on the grid, underestimate the impact he has had on making that car what it is and in sustaining those performance levels over such a prolonged period of time.
[bijlage5]
Like him or not, it's hard to argue that Hamilton is box-office. No other driver can compare to his standing in the sport currently or his global popularity away from it. F1 will miss him greatly once he decides to call time on his truly extraordinary career. But at 33 years old, he's not done yet.
When asked his thoughts on drawing closer to Schumacher's record of seven world titles, Hamilton says it hasn't yet sunk in that he's won a fifth, but he still sees the German as being the greatest of all time.
"Right now I feel very, very humbled by the whole experience," he said.
"It's hard to realise it at the moment. It's something that of course I dreamed of, but I never in a million years thought that I would be standing here today as a five-time world champion."
Young stars such as Max Verstappen and Charles Leclerc will no doubt have aspirations of dethroning car 44 before its time is up, but with a chance to cement his place in F1 folklore, Hamilton's best may be yet to come.
MORE: Lewis Hamilton: F1 world celebrates fifth title win
MORE: Revealed: What Vettel said to Hamilton after Mexico GP