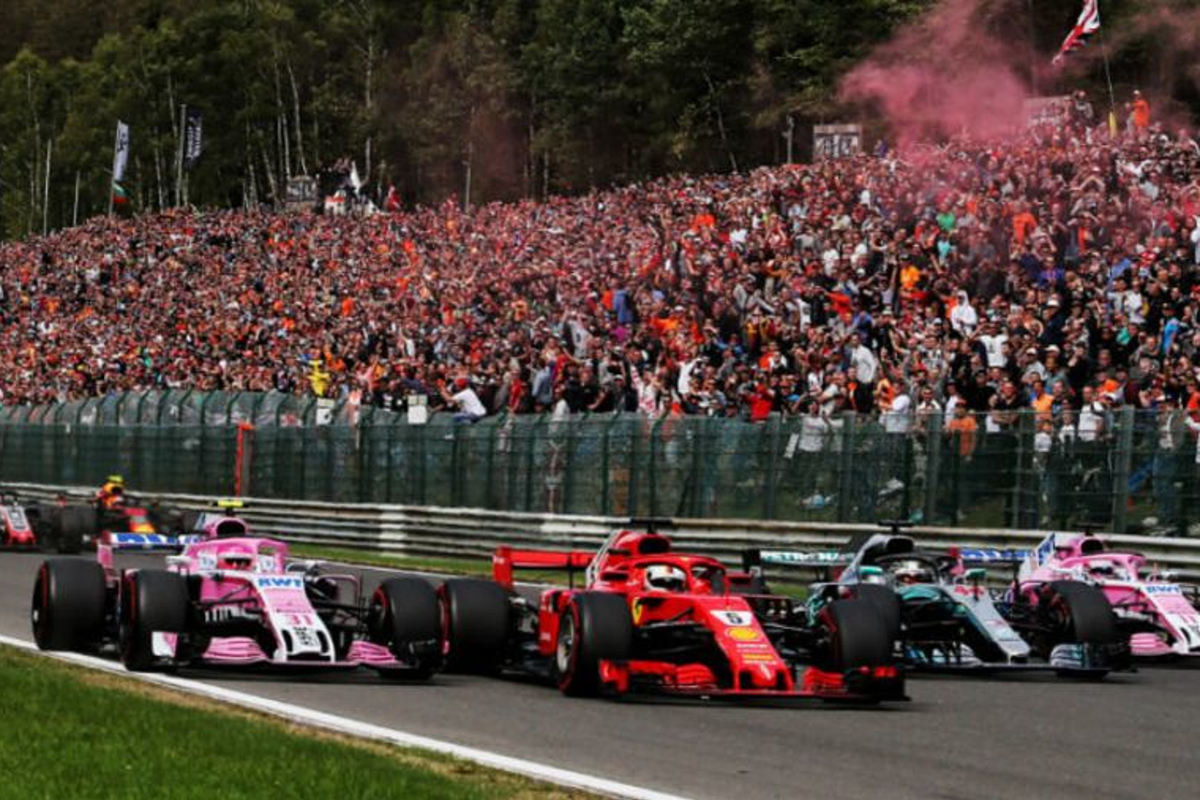 Ocon 'a metre' from Belgian GP lead
Ocon 'a metre' from Belgian GP lead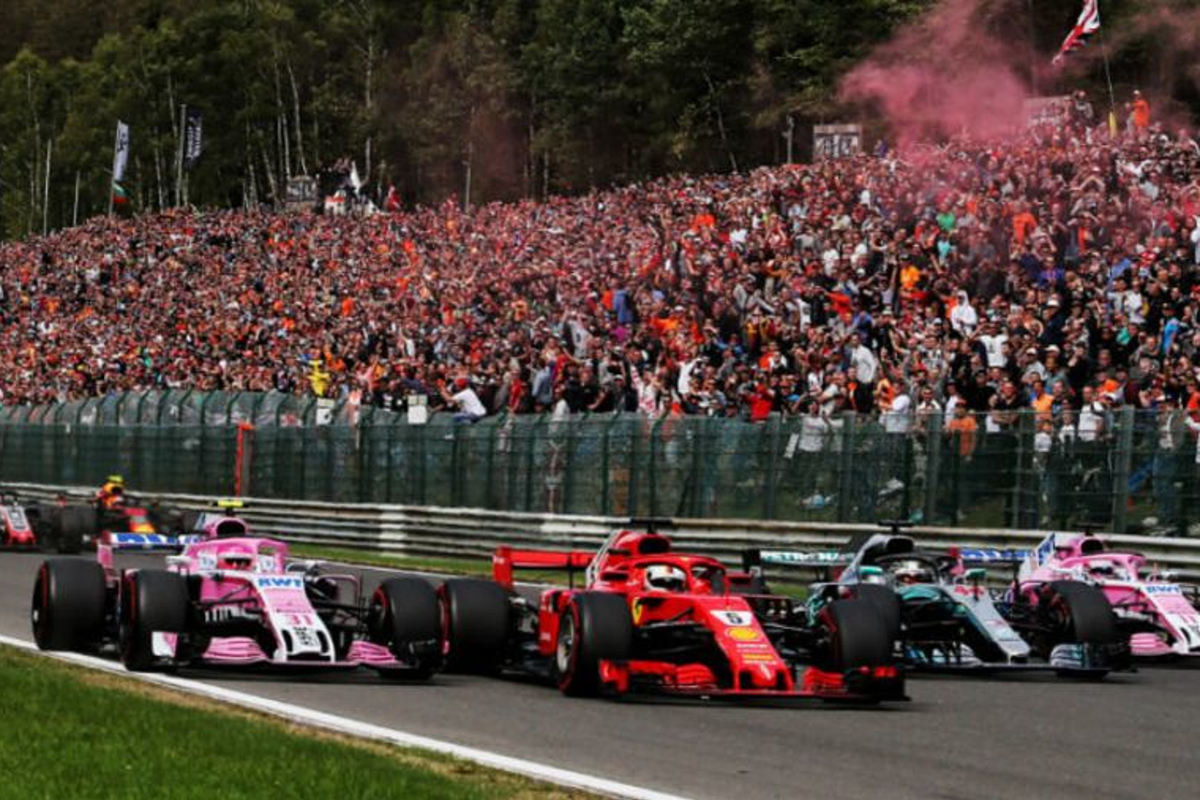 Esteban Ocon says he was a metre away from taking the lead of the Belgian Grand Prix on the opening lap. Ocon pulled alongside both Sebastian Vettel and Lewis Hamilton on the Kemmel Straight, but was forced to back off as the Ferrari man cut off his line on the inside into the Les Combes chicane.
Force India were the story of qualifying, Ocon and Sergio Perez locking out the second row in the wet, just two days after the team was actually permitted to race at Spa-Francorchamps following Lawrence Stroll's takeover and the 'Racing Point' side forced to start afresh.
Ocon came home sixth, behind teammate Perez, as Force India immediately jumped back above Williams into ninth place in the constructors' standings, having given up their points in order to re-enter the championship.
The Frenchman had sights set on something even greater at the start of the race, however.
"I had a good start, got on the inside at Turn 1 next to Seb," Ocon told Sky Sports. "He had better traction then. Maybe I was a bit overconfident there.
Not a bad return to action after the summer break... #BelgianGP pic.twitter.com/4qxcThVvrl — Racing Point Force India F1 (@ForceIndiaF1) August 26, 2018
"With taking the lead, I don't know, we'll never know. I had a good run down though, a good slipstream. I was lacking a metre, probably.
"I will review what I could have done differently. But it was good and fair racing. Good fun.
"We were not going to all fit there. I braked early just to be safe and Sergio had the perfect spot."
Max Verstappen and Valtteri Bottas were ultimately too quick for either to hold off as the haves and have nots of F1 were laid bare at Spa.
"You see them really close and you kind of think that you might you have a chance," said Perez.
"But realistically you are thinking about where your race is so it doesn't really matter what they do, but it's important to position well with them."