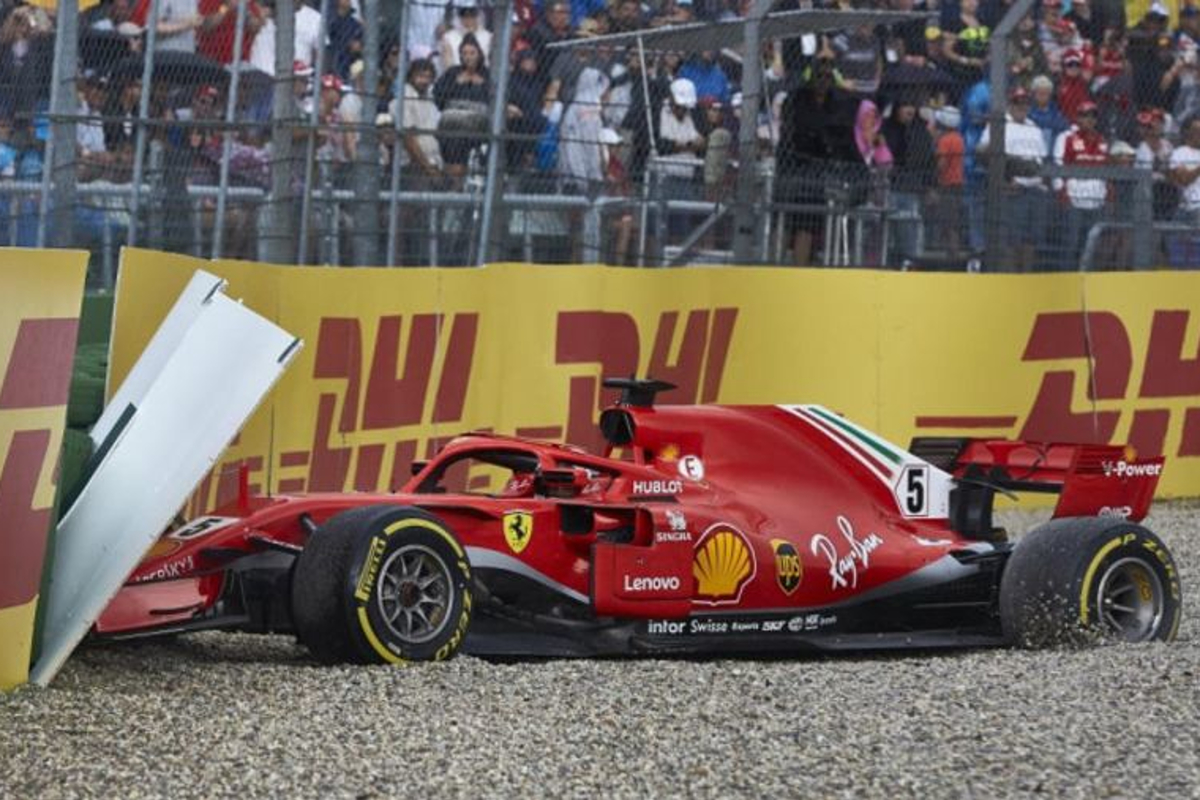 One of Vettel's 'darkest days'
One of Vettel's 'darkest days'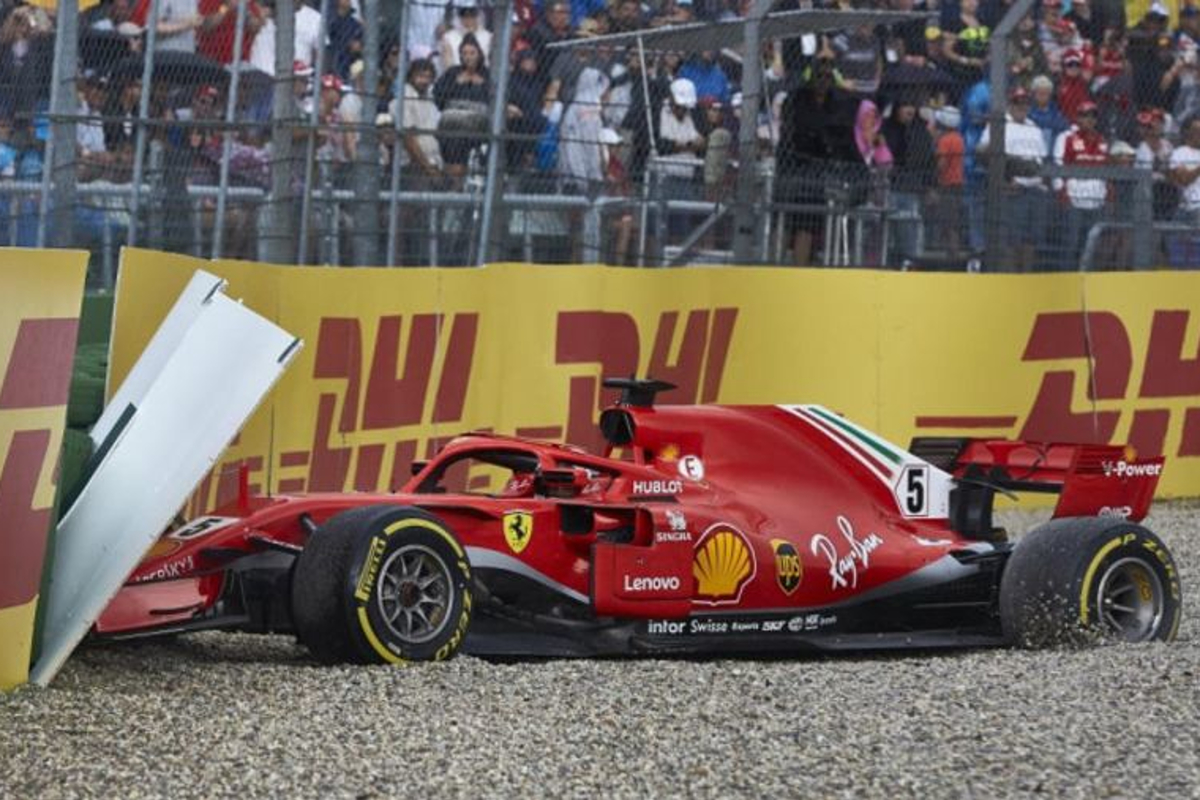 Sebastian Vettel will reflect on his German Grand Prix retirement as "one of the darkest moments of his whole career" according to Nico Rosberg. Vettel crashed out in the rain at Hockenheim, extending his wait for a win at the circuit he grew up close to and handing the lead of the drivers' championship to eventual winner Lewis Hamilton.
Pole-sitter Vettel's progress to a fifth win of the season went relatively unchecked until rain arrived in the closing part of the race and a lock-up at the Sachs Curve sent the German into the gravel trap.
Hamilton came from 14th on the grid to win, retaining his win through a stewards' enquiry after he aborted a pit-stop by driving across track limits.
Vettel has never won at the Hockenheimring, and may not get another chance as the race's F1 future looks unclear, something that will haunt him according to Rosberg.
The 2016 champion said on his YouTube channel: "Vettel was such a favourite, he did everything perfectly up until that lap in the race and it started raining a little bit.
But he had such an advantage, he could have taken out a bit more speed and just played it a bit more safer, just pushed too much and just shunted it into the wall on his own.
"It's a tough one... so, so tough. I can really feel for him
"I think he's going to remember that as one of the darkest moments of his whole career.
"In front of his home crowd here with such a chance to get a huge points haul over Lewis, just puts it away like that. It's so bad."
For Rosberg's thoughts on Hamilton's win and Ferrari's power advantage over Mercedes, check out the full video below.