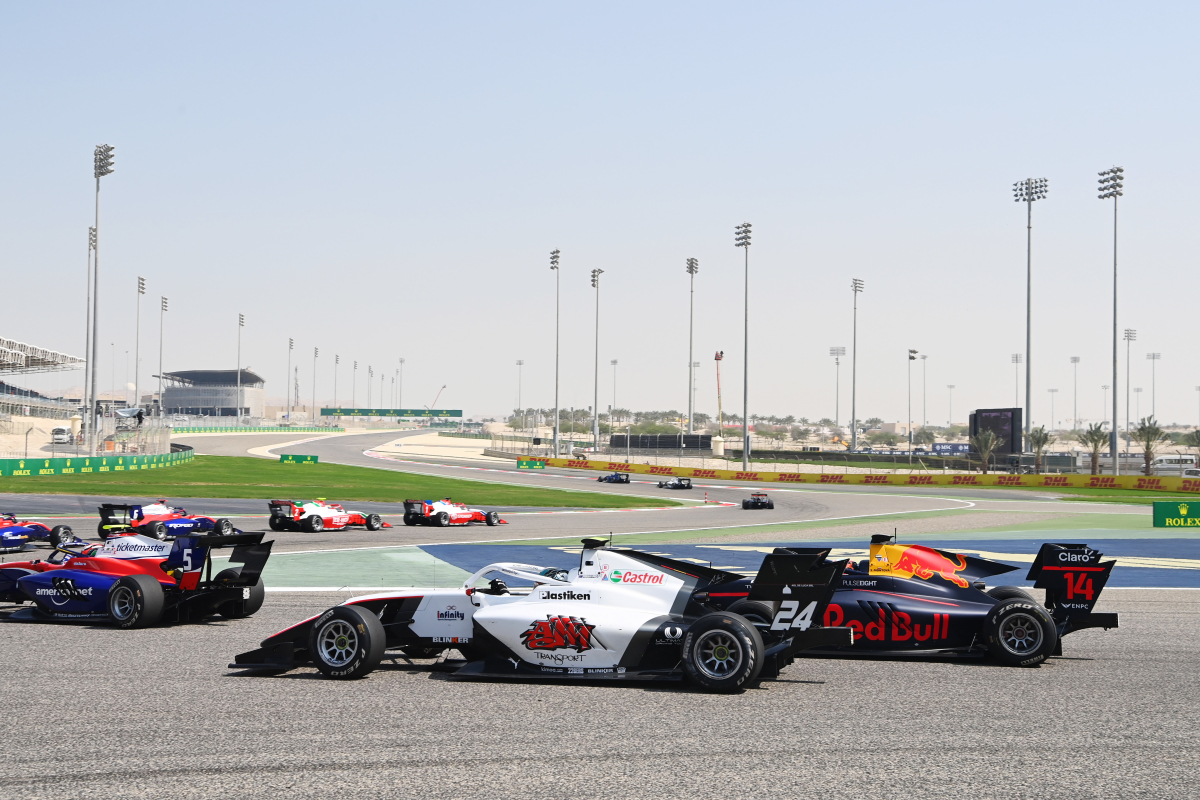 F2/F3 Power Rankings – Mercedes driver rising after emotional weekend in Austria
F2/F3 Power Rankings – Mercedes driver rising after emotional weekend in Austria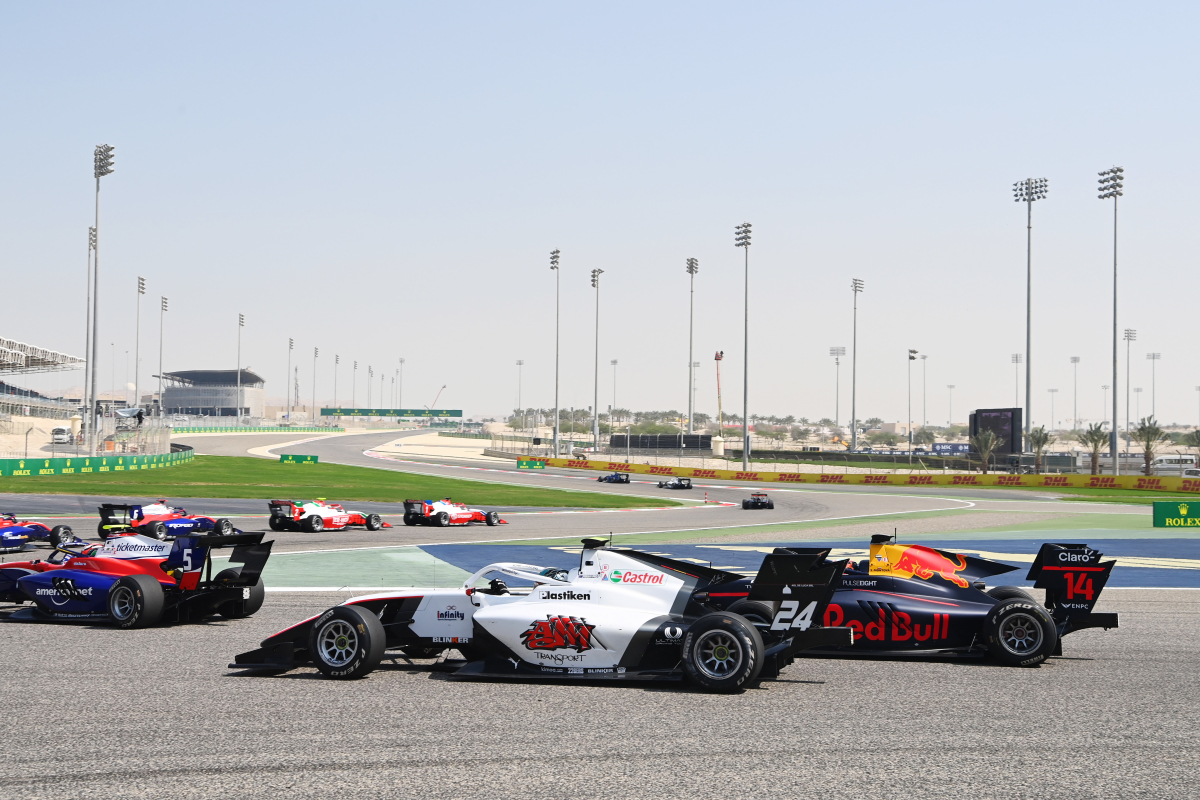 Dilano van 't Hoff's tragic death at Spa-Francorchamps might've happened in Formula Regional, but Formula 1's Spielberg support paddock felt its impact too.
Many in the junior categories were friends with, raced against, or had shared a motorhome with Dilano, and they went on track with the sad news fresh in their minds and a stark reminder of how dangerous the sport they contest is.
Richard Verschoor dedicating his Formula 2 win, his first Feature Race victory on Formula 1's support bill, was a touching moment, with raw emotion palpable as he held back tears.
Yet Verschoor wasn't the only winner in F2 and F3 this weekend, as the junior categories returned after a three-week break.
In a challenging round, here are the standouts from Spielberg.
Formula 2
Frederik Vesti - A
The championship leader looks like a calm and collected figure with no sign of cracking under pressure atop the standings, even without a Red Bull Ring win.
Vesti should've grabbed victory in the Feature Race if not for the late-race safety car to recover Arthur Leclerc's three-wheeling DAMS, but he extends his championship lead anyway.
The Danish Mercedes Junior is approaching the point of the year when serious conversations about the next season happen. Although there's little chance he'll replace Lewis Hamilton or George Russell in 2024, he's doing everything right to give Toto Wolff a headache about where to place him.
READ MORE: Toto Wolff: Net worth, wife and career profile of Mercedes giant
Jak Crawford - B+
I have to weight the Feature Race much higher than the lower-scoring Sprint Race, but Crawford's mastery of the slick tyres in Saturday's drying conditions was ultra impressive.
He's won at the Red Bull Ring every year since 2020, which, if you're a Red Bull Junior Team driver like Crawford is, can't be a bad thing to do at your backer's home event.
After a tricky start to 2023, the young American looks like he's finally gathering momentum, and it is drives like his on Saturday when other frontrunners played it safe on wet tyres that could see him challenge for an AlphaTauri seat in 2025 — whatever the team's name is then.
Jack Doohan - B
I thought Doohan would be in championship contention in 2023, and it hasn't panned out that way at all, but if his feisty Feature Race is an example of the remainder of the season, he might be a very dark horse for the title.
A lightning start to propel him from P5 to P3 on Sunday preceded a faultless drive that looked set to net him a second P2 Feature Race finish of the year before the safety car had other ideas.
His error in Saturday's Sprint Race's wet conditions had him plummet to P20, yet he fought back to claim a couple of points after luckless Clément Novalak's disqualification.
Formula 3
Gabriel Bortoleto - A-
I can't stop being impressed by Borotoleto, a driver who looks much more than an F3 rookie and has returned to the podium after two rounds without silverware.
His run of point-scoring finishes continues to shine, but his long-term thinking in Sunday's Feature Race that sees Bortoleto as my top F3 driver from Austria.
Trying to tell Dino Beganovic that they should stop fighting and extend a gap from the cockpit before controlling his pace when chasing Zak O'Sullivan, even with DRS, demonstrated an intelligence level worthy of a Fernando Alonso-backed driver. He's becoming the full package.
Zak O'Sullivan - A-
Thirty-five points for O'Sullivan propels the British racer up the championship order to the heights he would've expected to contest before the season started.
The Feature Race win was a hard-fought affair and somehow marks the Williams Academy driver's first top-step trip on a Sunday, even though it's his fifth F3 trophy.
He is still behind rookie teammate Beganovic in the standings, but only just, and a title push is on the cards if — and it seems a very big if with how 2023 is going — Bortoleto has a poor round this season.
Caio Collet - B
For a driver in his third Formula 3 season, Collet is an enigma in 2023; he's sometimes right up there, but too often, he's anonymously in the midfield.
In Austria, we got the Collet that was right up there, and that translated to two podium trips, albeit with a lot of fortune going his way in the Feature Race's last lap when Franco Colapinto and Sebastian Montoya collided.
However, luck hasn't been on the Brazilian's side much, with his Australian weekend featuring two punctures, so perhaps this other trip to Aus is karma's way of making up for Melbourne's mishaps.
2023 Ongoing Rankings
There's no surprise that my top two drivers match the top spots in the championships. Vesti and Bortoleto seem to have title-winning autopilot modes switched on as they cruise above all others.
Some of my early-season darlings like Gabriele Minì and Kush Maini have fallen from grace a little, but Austria again proved why F2 and F3 are must-watch series if you enjoy action-packed motorsport.
1. Frederick Vesti - F2 (PREMA)
2. Gabriel Bortoleto - F3 (Trident)
3. Dino Beganovic - F3 (PREMA)
4. Theo Pourchaire - F2 (ART)
5. Ayumu Iwasa - F2 (DAMS)
6. Zak O'Sullivan - F3 (PREMA)
7. Gabriele Minì - F3 (Hitech)
8. Pepe Martí - F3 (Campos)
9. Franco Colapinto - F3 (MP Motorsport)
10. Ollie Bearman - F2 (Campos)
READ MORE: F1 drivers out of contract: Hamilton heads select group