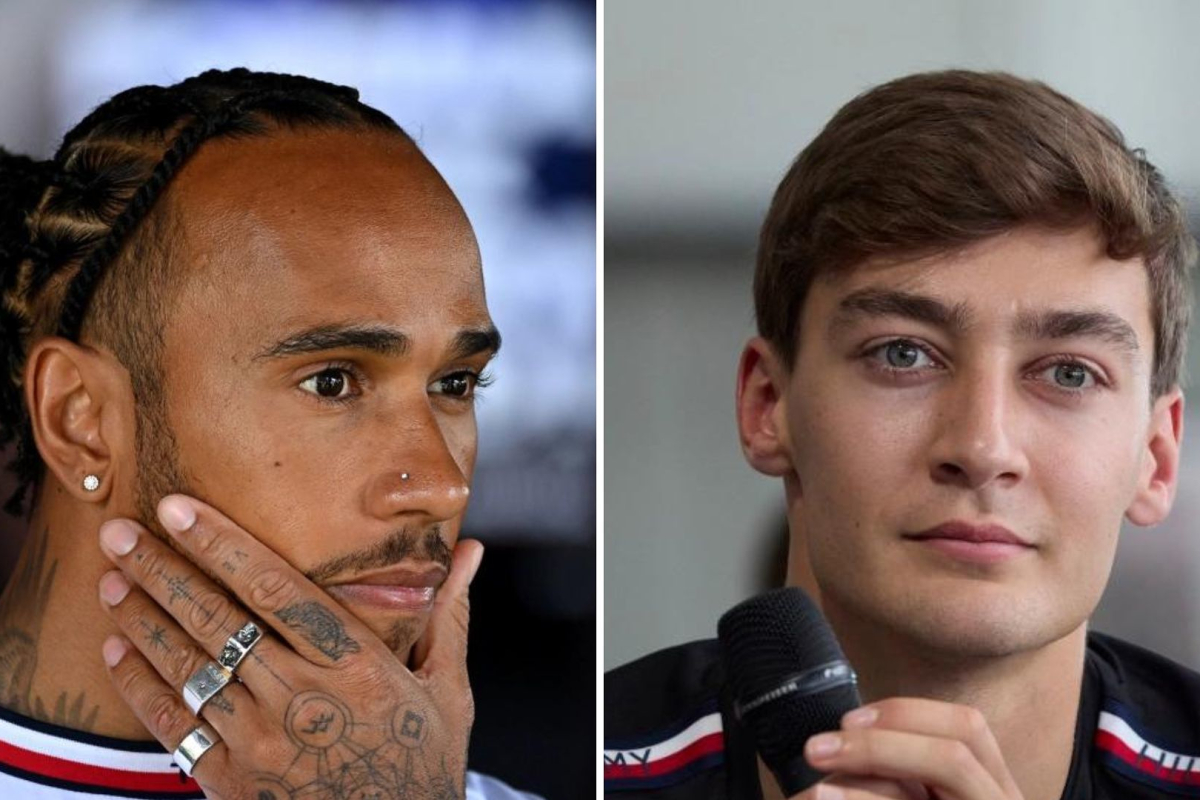 Hamilton gets Russell APOLOGY after 'really dangerous' collision
Hamilton gets Russell APOLOGY after 'really dangerous' collision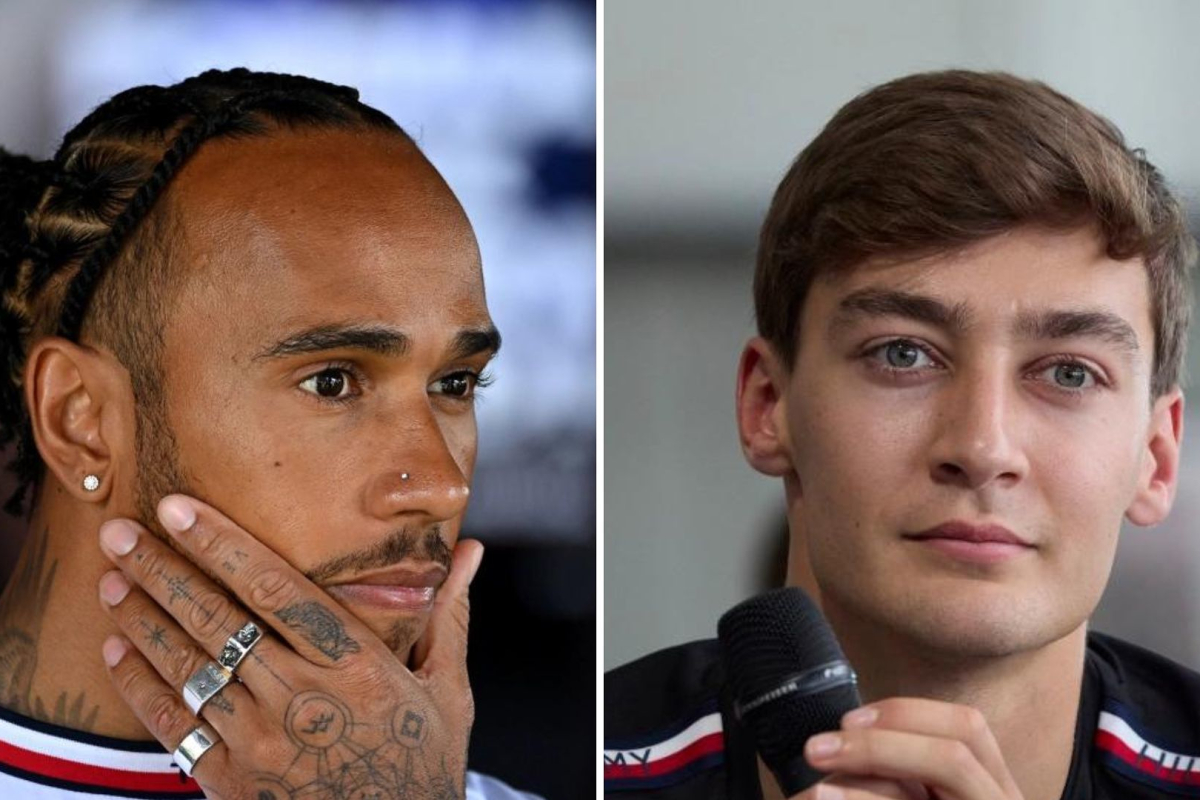 Lewis Hamilton and George Russell came together in a scary incident at the end of Q2 during Saturday's qualifying session.
The 38-year-old was drafting up to the back of his Mercedes team-mate down the pit straight as both drivers began their flying laps.
READ MORE: F1 Spanish Grand Prix weather forecast - RAIN predicted during weekend
Russell, unaware of Hamilton's presence behind him, drifted to the left-hand side of the track heading into turn one, sending Hamilton onto the gravel and giving his team-mate front wing damage.
Hamilton was audibly shaken on the team radio following the incident, while Martin Brundle expressed concern that Hamilton's car 'could have gone aerial'.
Russell was quick to apologise for the incident over the radio, stating: "Yeah sorry guys, don't know what the hell went on in this session."
Team-mates touch at Mercedes
Speaking to the Sky Sports F1 commentary team, Mercedes' communication director Bradley Lord said: "Miscommunication. George had aborted one lap and was trying to get track position for his flying lap.
"Lewis came up behind him starting his as well. Miscommunication between the two, obviously the Ferrari there as well finishing its lap and pulling to the right.
"Tricky situation and not something you want to see on track between the team's two cars."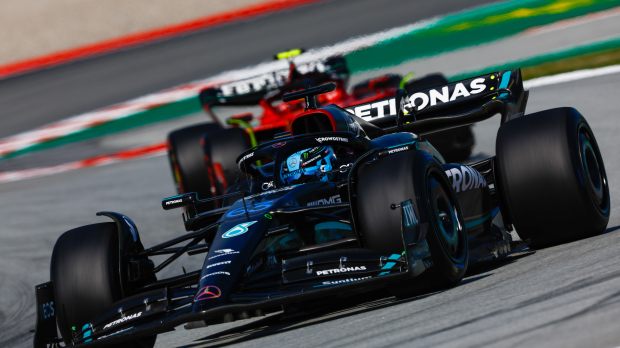 Thankfully for Hamilton, Lord explained that there wasn't much worry in the Mercedes garage about the state of Hamilton's W14.
"We don't think there's any other damage to Lewis' car [other than the front wing] either, so hopefully it won't disrupt his flow too much as he heads into Q3."
READ MORE: F1 Qualifying Results: Spanish Grand Prix 2023 times