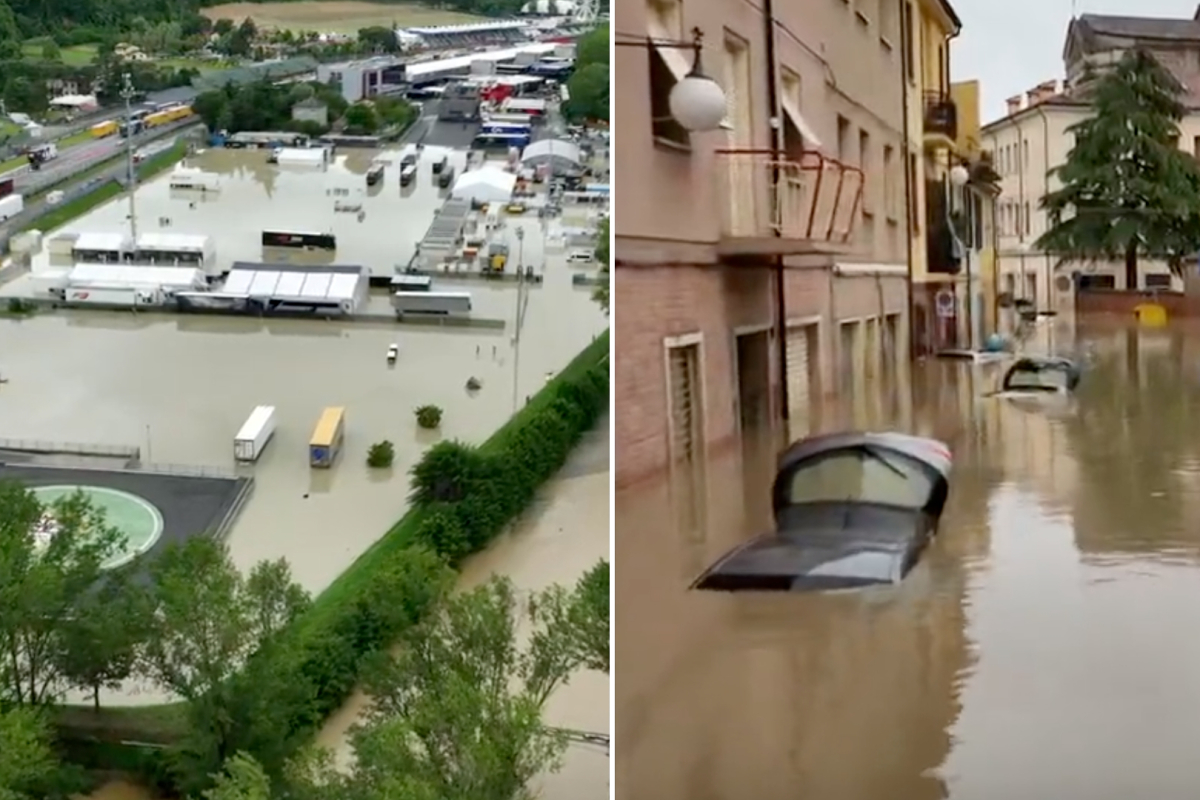 Imola F1 cancellation: Helicopter and drone footage shows horrific scope of Emilia Romagna devastation
Imola F1 cancellation: Helicopter and drone footage shows horrific scope of Emilia Romagna devastation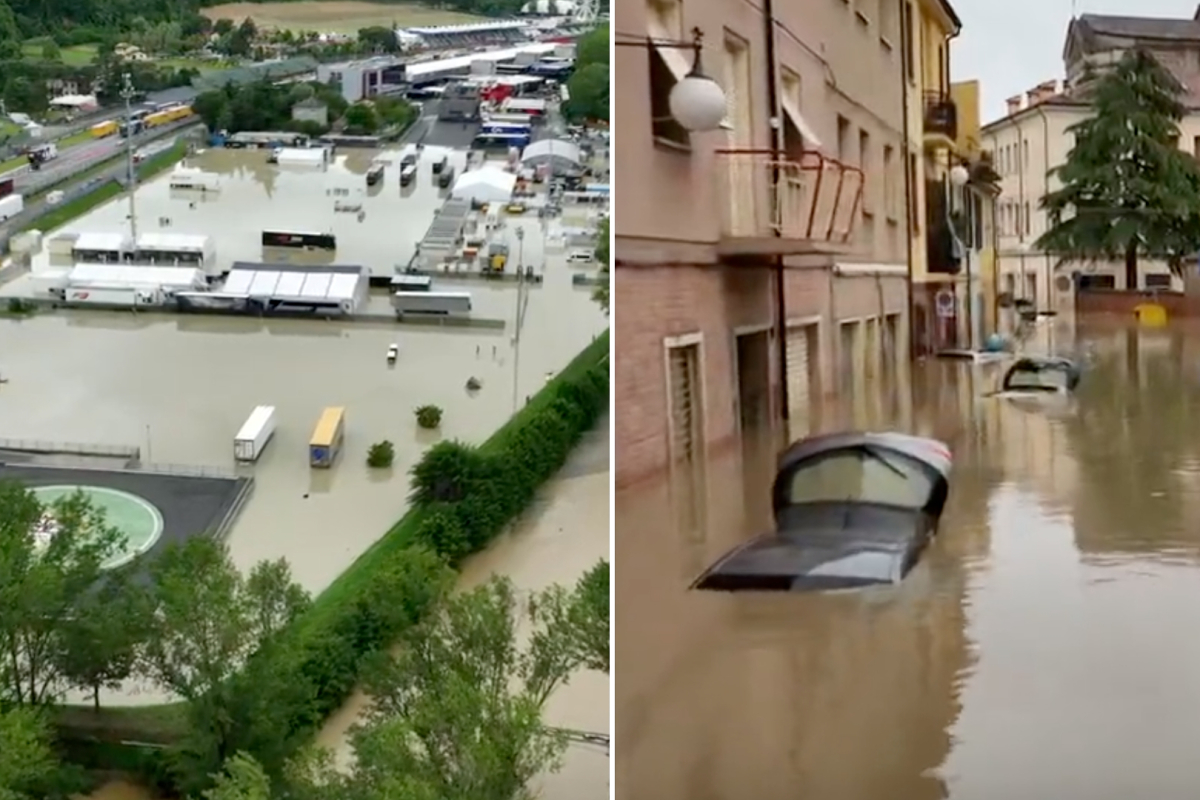 The 2023 Emilia Romagna Grand Prix's cancellation became unavoidable after severe weather struck the region to the extent of triggering and environmental and humanitarian crisis.
The potential cancellation of the race had been a topic of conversation since the area was placed into a red weather warning by local authorities heading into raceweek.
While many hoped that the weather wouldn't be as extreme as first feared, it became evidently clear at the event could not go ahead when flooding hit the region hard, leading to the decision being taken to cancel the grand prix.
With over 5,000 people evacuated from nearby towns and cities, the Autodromo Enzo e Dino Ferrari was partially submerged, as was AlphaTauri's home city of Faenza.
The destruction in the region has been severe with lives lost and irreparable destruction caused to residents.
Eventually, F1 came to the decision on Wednesday lunchtime to postpone the 2023 Emilia Romagna Grand Prix.
READ MORE: When could the Emilia Romagna Grand Prix be rescheduled for?
Destruction in Emilia Romagna
Footage emerged via social media on Wednesday, broadcasting the destruction in the Emilia Romagna region for all to see.
The following video, by @localteamtv, displays how the F2 and F3 paddock, based next to the circuit, had been completely submerged after the river Santerno burst its banks.
The flooding also impacted the circuit itself, although not nearly to the extent of the surrounding area.
Imola, autodromo Enzo e Dino Ferrari di Imola allagato, Gran Premio Formula 1 annullato #imola #formula1 #granpremio #emiliaromagna #localteam pic.twitter.com/PqOoXmfBnO

— Local Team (@localteamtv) May 17, 2023
Drone footage was also published from the city of Faenza, in which the Scuderia AlphaTauri are based.
The footage shows the extent of the flooding that has made large patches of the city uninhabitable with water levels rising to cover at least half of the ground floor of local buildings.
Drammatica alluvione a Faenza. Il drone in volo a bassa quota lungo le strade del centro: corso Aurelio Saffi è inondato #maltempo #alluvione #Faenza #localteam pic.twitter.com/ImJaRsbA2A

— Local Team (@localteamtv) May 17, 2023
Nine people are believed to have died in the region so far as a result of the flooding.
READ MORE: Emilia Romagna Grand Prix CANCELLED after Imola weather chaos