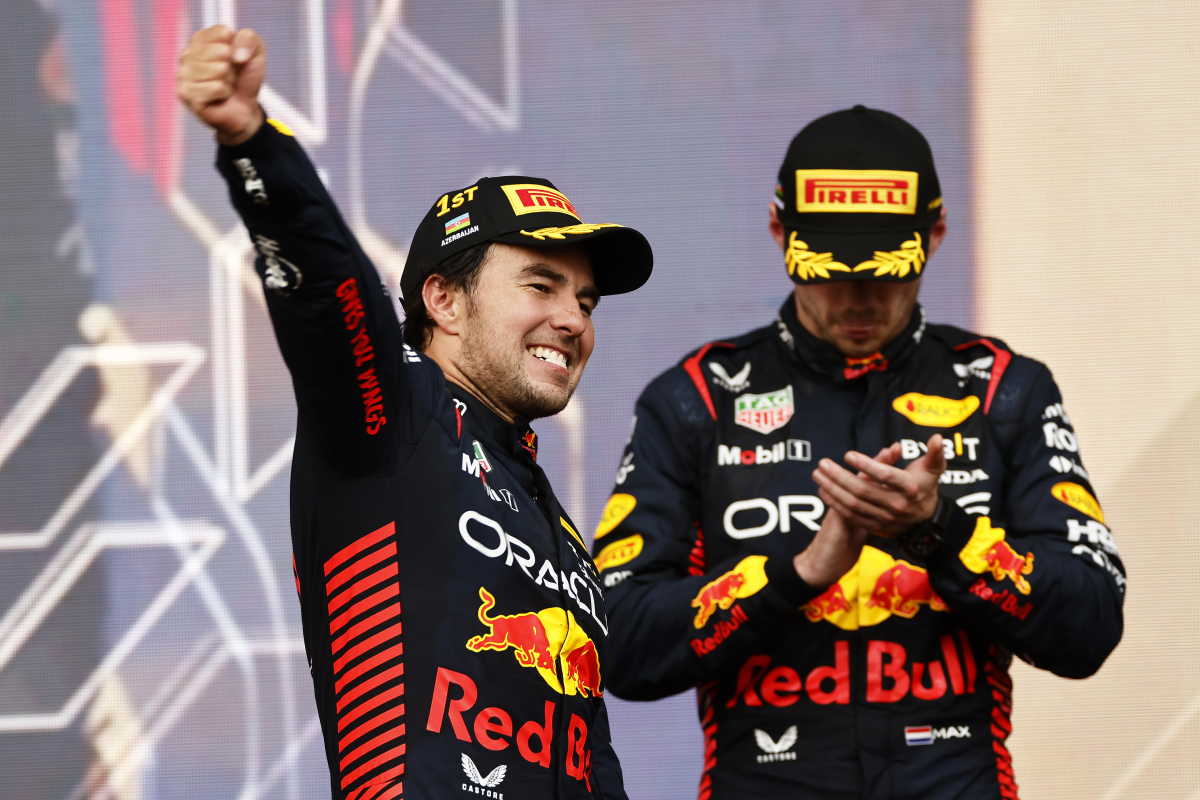 Rare Red Bull strategy BLUNDER that cost Verstappen Baku win
Rare Red Bull strategy BLUNDER that cost Verstappen Baku win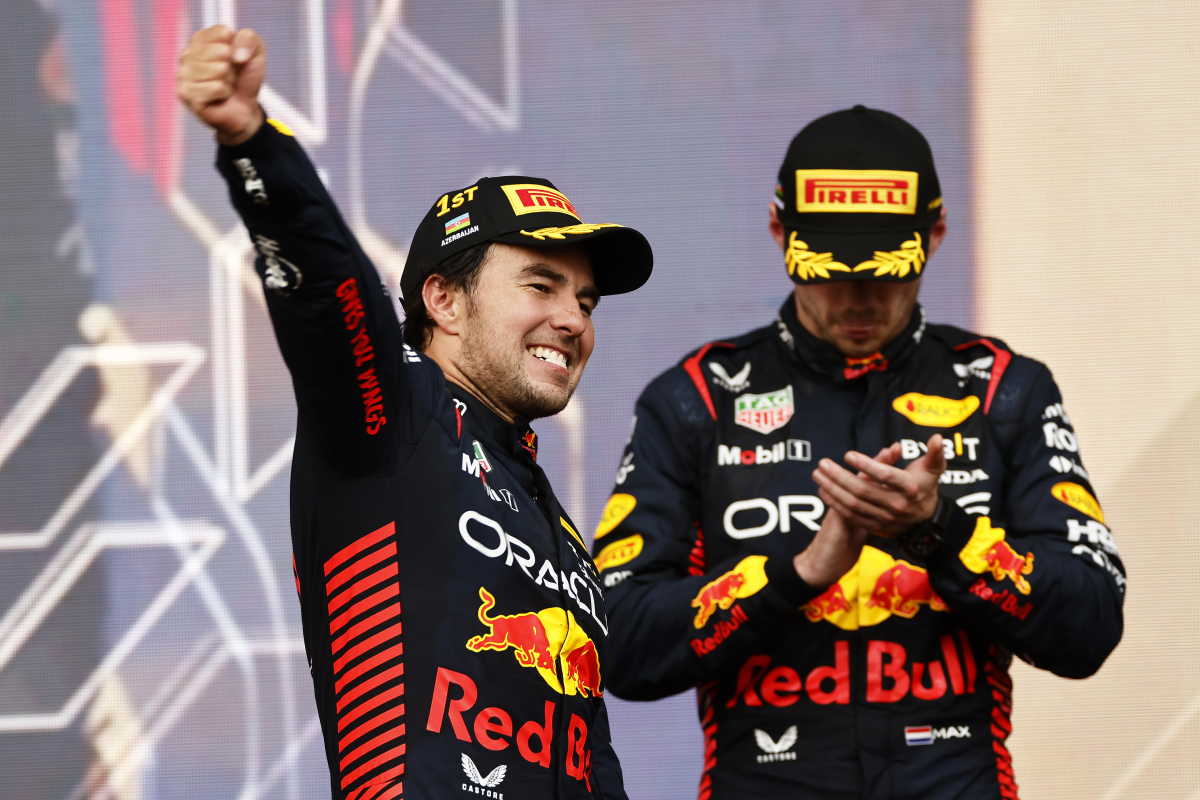 While Sergio Perez sped to the finish line first in the Azerbaijan Grand Prix, becoming the first driver to claim multiple wins in Baku, his team-mate Max Verstappen had to follow the Mexican to the end.
Despite historically taking umbrage with playing second fiddle to his team-mate, Verstappen said that it was 'a good team result'.
But the race could have turned out very differently had Red Bull strategists responded differently to an incident early in the race, when Nyck De Vries found himself stranded on the track after clipping the wall at turn five and damaging his suspension.
Red Bull pitted Verstappen as soon as De Vries' AlphaTauri was seen stationary, hoping to gain a free stop. However, this proved an unsuccessful tactic as a safety car was called seconds later, allowing most of the drivers a stop, including Perez.
After this, the Mexican had a superb drive, holding the reigning champion off to claim the win.
But how did the grid's current most successful team make such a crucial strategic error for Verstappen's race?
De Vries' terminal damage
Speaking after the race, Red Bull team principal Christian Horner said they pitted Verstappen at what they thought was the 'optimum' time.
He told Sky Sports F1: "At the time, we decided to pit Max because he was starting to struggle a little bit with the rears of his car and Checo was obviously right up behind him.
"So, we decided from a strategy point of view it was the optimum time to take the stop."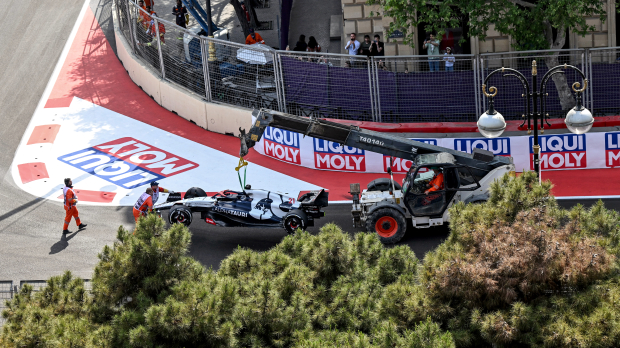 In the moments after De Vries came to a stop, the Red Bull team didn't see that he had collided with the wall before stopping and thought he might still reverse back onto the track.
In fact, because of touching the wall, the AlphaTauri couldn't move.
Horner said: "From the glimpse that we got, all four wheels were on the car, he hadn't hit the barrier and the engine was running.
"It looked like he'd select reverse and carry on, so you'd never expected that to go to a safety car. Usually, if you see a car in the barriers here it's a safety car, but there was no sign of it.
"It was only subsequently on the replays that you were able to see his track rod was broken."
Where Red Bull are now
After Perez's win, the Mexican is now only six points behind his team-mate – he has 87, and Verstappen 93.
Each driver has two Grand Prix wins, and Perez took home a win at Baku's Sprint race as well.
None of this will ease rumours of an intense rivalry between the pair as F1 heads to Miami next weekend – the title fight is very much still alive, even if it is only a two-horse race.
Now all that remains to be seen is: who will triumph in Florida to take a more decisive lead this season?
READ MORE: F1 ANALYSIS: Have Azerbaijan GP upgrades made Red Bull and Mercedes faster?