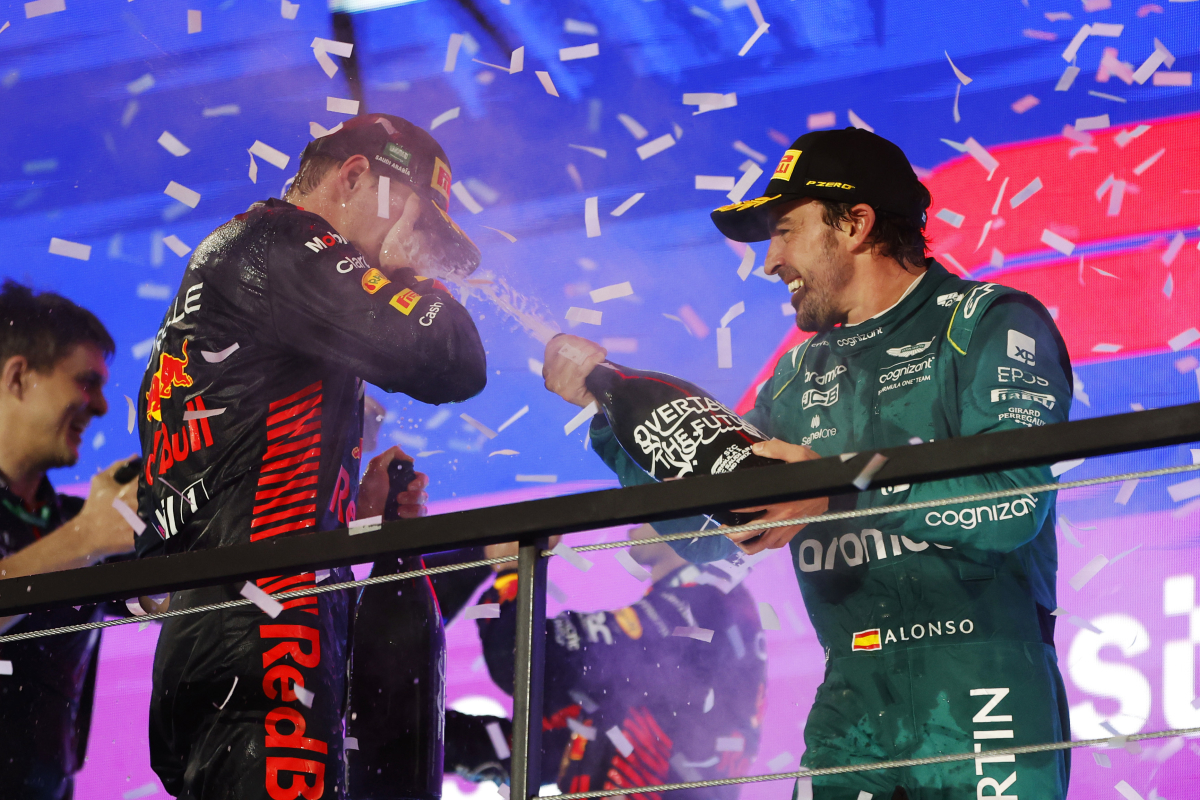 Verstappen gives his verdict on PAINFUL Alonso penalty
Verstappen gives his verdict on PAINFUL Alonso penalty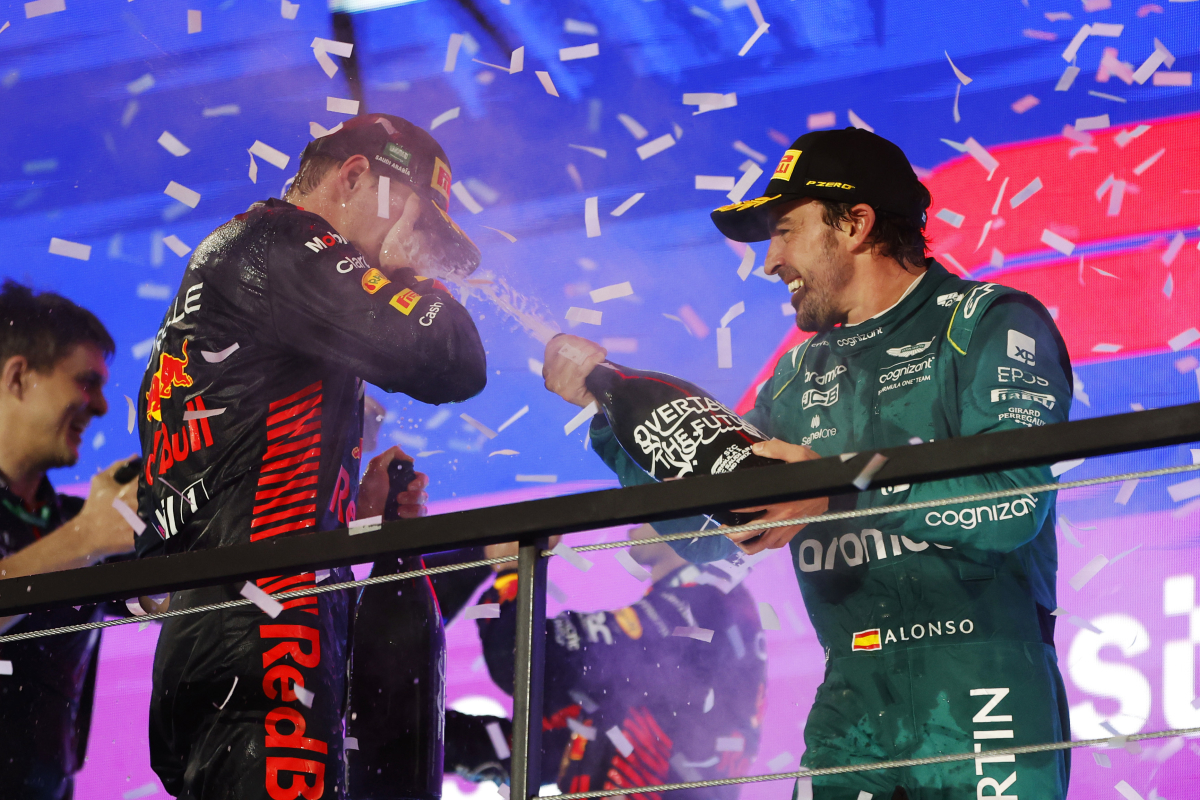 Max Verstappen believes F1 is correct to have a rule regarding car positioning at race starts, despite Fernando Alonso's "painful" penalty at the Saudi Arabian Grand Prix.
Alonso took the lead into turn one from the start but was re-overtaken by Verstappen's Red Bull team-mate Sergio Perez on lap four.
But the Spaniard was hit with a five-second penalty for aligning his Aston Martin too far left on the grid.
The same punishment was handed out to Alpine's Esteban Ocon at the season-opening Bahrain Grand Prix, with the two penalties drawing criticism as neither driver gained material advantages.
'It looks really silly'
Providing his thoughts on the topic, Verstappen said: "I haven't seen how much he was out of his box.
"It is painful when it happens but it's a bit the same with the white line with track limits.
"Sometimes you argue: did you gain anything going wide or not, going outside of it? I think at one point we do need a rule.
"It looks really silly if people start to take advantage of going really left and right but yeah, I didn't know what we can do better.
"The visibility is just really poor in the car, that is I think, probably the main issue where you end up sometimes not fully, correctly in your box."
WATCH: 6 weirdest Formula 1 tracks in history | GPFans Special