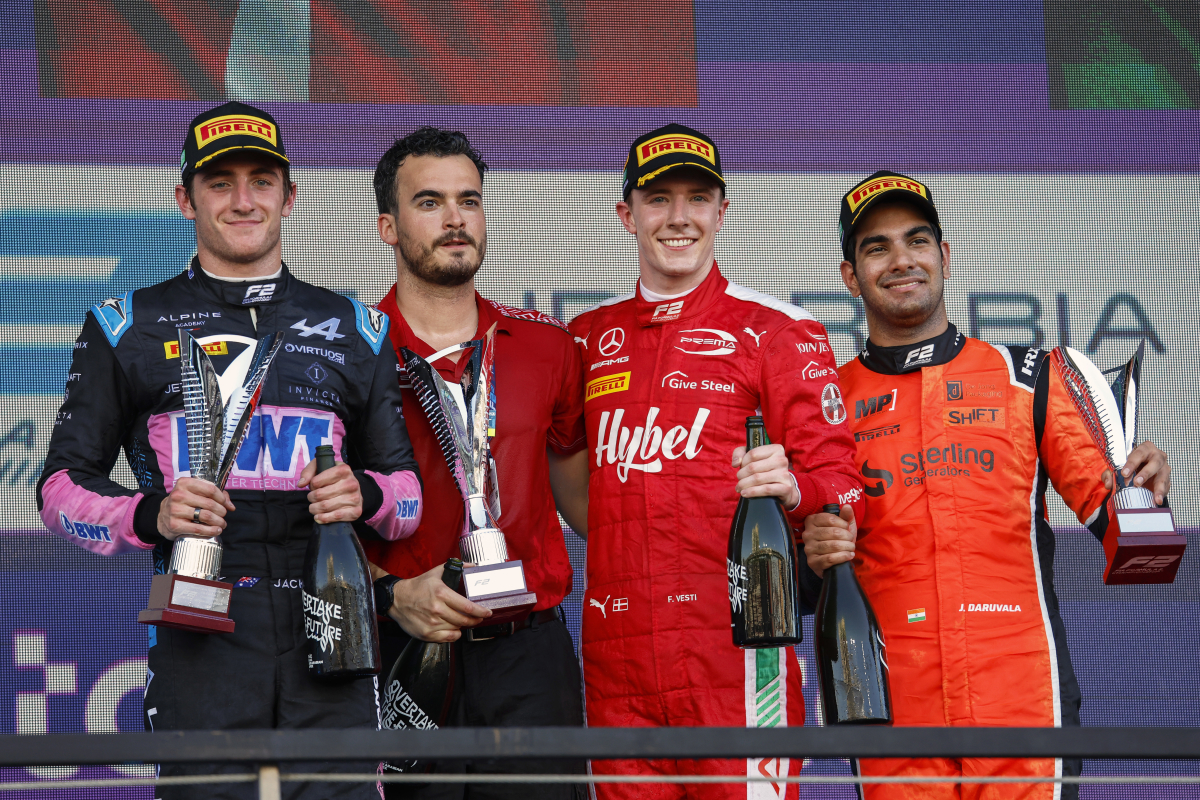 2023 Saudi Arabian F2/F3 Power Rankings – Mercedes junior shines under the lights
2023 Saudi Arabian F2/F3 Power Rankings – Mercedes junior shines under the lights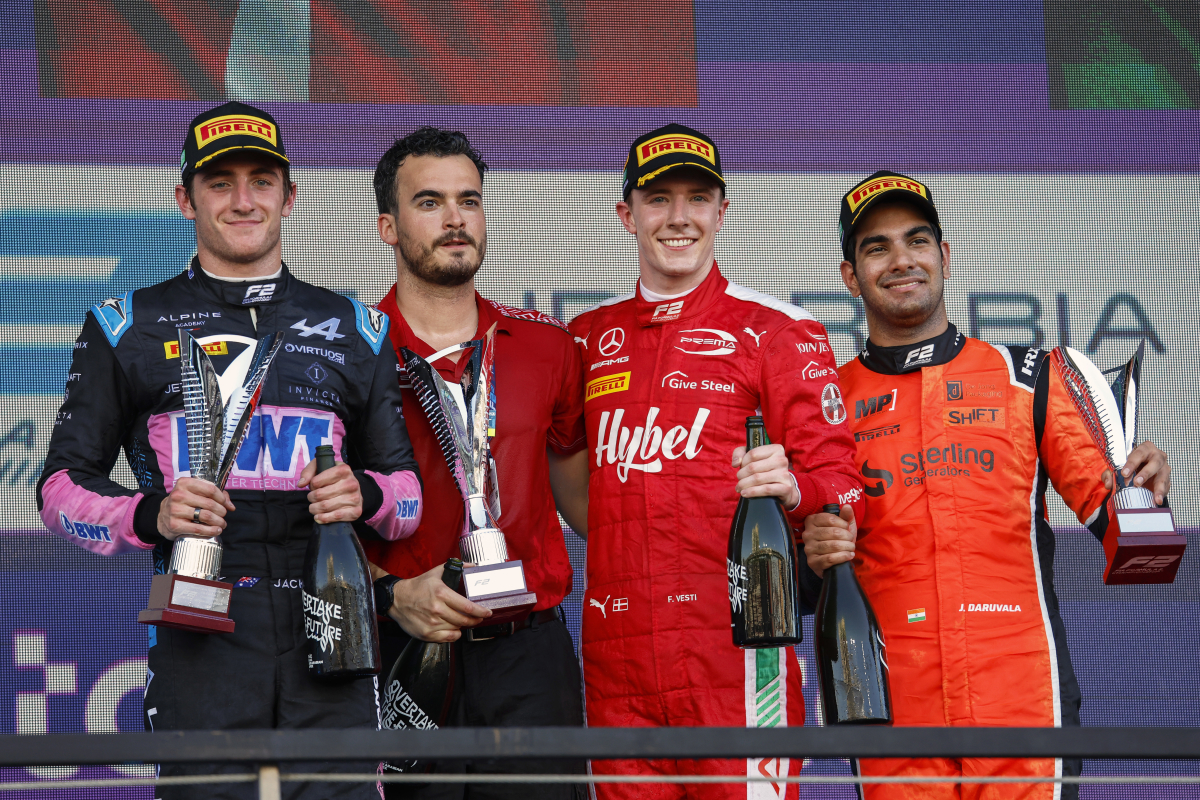 Formula 2 followed F1 to Saudi Arabia for its second round of the 2023 championship at the high-speed Jeddah Corniche Circuit.
Although Théo Pourchaire looked as assured as Max Verstappen in Bahrain, his eagerness and relative inexperience showed in Saudi with a disastrous Sprint Race crash into Ollie Bearman preceding an anonymous Feature Race to conclude a point-less weekend.
Instead, his rookie ART teammate Victor Martins excelled in qualifying with a maiden F2 pole position before advancing eight places in the Sprint Race to grab his second F2 podium in as many rounds.
Yet it was Mercedes Junior Frederik Vesti who shook off an opening round to forget and come forth in Saudi, taking an excellent Feature Race win to kickstart his 2023 championship campaign.
While Red Bull's two drivers sit comfortably atop the F1 standings, F2 has five points separating its top four as the championship came alive in Jeddah.
With no F3 in action, these are my top F2 drivers from the Saudi Arabian race weekend.
Formula 2
Frederik Vesti - A
As 2022 F2 champion Felipe Drugovich did last year, Vesti looks to have found his happy place by returning to a previous team.
The Danish racer didn't stand out in his rookie F2 campaign driving for ART but has moved back to PREMA Racing, the team he won his 2019 Formula Regional championship with, and everything looks to be clicking into place.
The grid is far too stacked for Vesti to match the levels he had back in 2019 when he won in every single round, but an early-season win will be the confidence boost he needs to start a championship challenge.
With the highly-rated Bearman in the sister car crashing out in the Sprint Race and spinning in the Feature, I imagine Vesti will quietly celebrate not having an F2 newcomer take PREMA's first 2023 win.
Ayumu Iwasa - B+
We're only two rounds into F2 2023, but Iwasa is the only driver who can boast that he has scored points in each of the championship's four races.
Consistency leads to titles, and with so many Red Bull-backed drivers against him vying for a 2024 seat in the AlphaTauri, an early run of results is precisely what Iwasa needs to be the lead contender for an F1 promotion.
Iwasa's Sprint Race start had him leap from P4 to P2 with only fellow Red Bull Junior Team driver Jak Crawford ahead, and the 21-year-old Japanese racer easily dispatched him by Lap 2 to lead until the flag.
Martins' DNF and Bearman's spin in the Feature Race aided Iwasa to a P4 finish on Sunday, but he kept a cool head while others didn't.
Richard Verschoor - B-
I'm hesitant to give Verschoor a high mark after his spin in qualifying led to an uphill battle over the Saudi weekend; it was a mistake more suited to the new names, not a three-year F2 veteran.
Yet Verschoor's second Feature Race recovery in a row was almost as impressive as Zane Maloney's in Bahrain, albeit less dramatic, with most overtakes completed in the pit lane.
The alternate strategy of running Pirelli's hard tyre for the opening stint usually relies on a late-race safety car to work out best, but Verschoor's raw pace instead forced the issue, even setting a Fastest Lap on 20-lap-old hard tyres.
He might've even hoped for a podium, but a P6 finish from a P20 start was the epitome of a recovery drive. Should Verschoor qualify in the top 10, the race pace from his Sundays shows he can fight for wins.
Victor Martins - B-
If I can give Verschoor a B- for having a rear-loaded weekend, I must hand Martins the same score for his front-loaded Saudi success.
The Frenchman's qualifying speed impressed me from his 2021 F3 debut when he took P3 in his first session, just 0.061s off pole position.
Despite that, the 2022 F3 champion never took a P1 start in his time racing in the F3.
In F2, however, his P2 qualification in Bahrain followed by a P1 in Saudi Arabia, says to me that he's finding speed in an ART car that looks like a championship contender.
The fight forward in the Sprint Race was my favourite part of Martins' weekend, and I thought he might take the win from Iwasa. His pace in both races makes me believe an F2 victory isn't far away.
Yet spinning from the effective lead of the race is an error you can't make, especially in the Feature Race, and Martins will have nightmares over his race-losing mistake until F2 arrives in Australia.
2023 Ongoing rankings
With F3 not in action to excel or disappoint, the F2 drivers had it all to prove in Saudi Arabia.
1. Dino Beganovic - F3 (PREMA)
2. Ayumu Iwasa - F2 (DAMS)
3. Luke Browning - F3 (Hitech)
4. Pepe Martí - F3 (Campos)
5. Frederik Vesti - F2 (PREMA)
6. Richard Verschoor - F2 (VAR)
7. Gabriele Mini - F3 (Hitech)
8. Victor Martins - F2 (ART)
9. Gabriel Bortoleto - F3 (Trident)
10. Theo Pourchaire - F2 (ART)

READ MORE: F1 Schedule 2023: Dates, times and TV details for all races