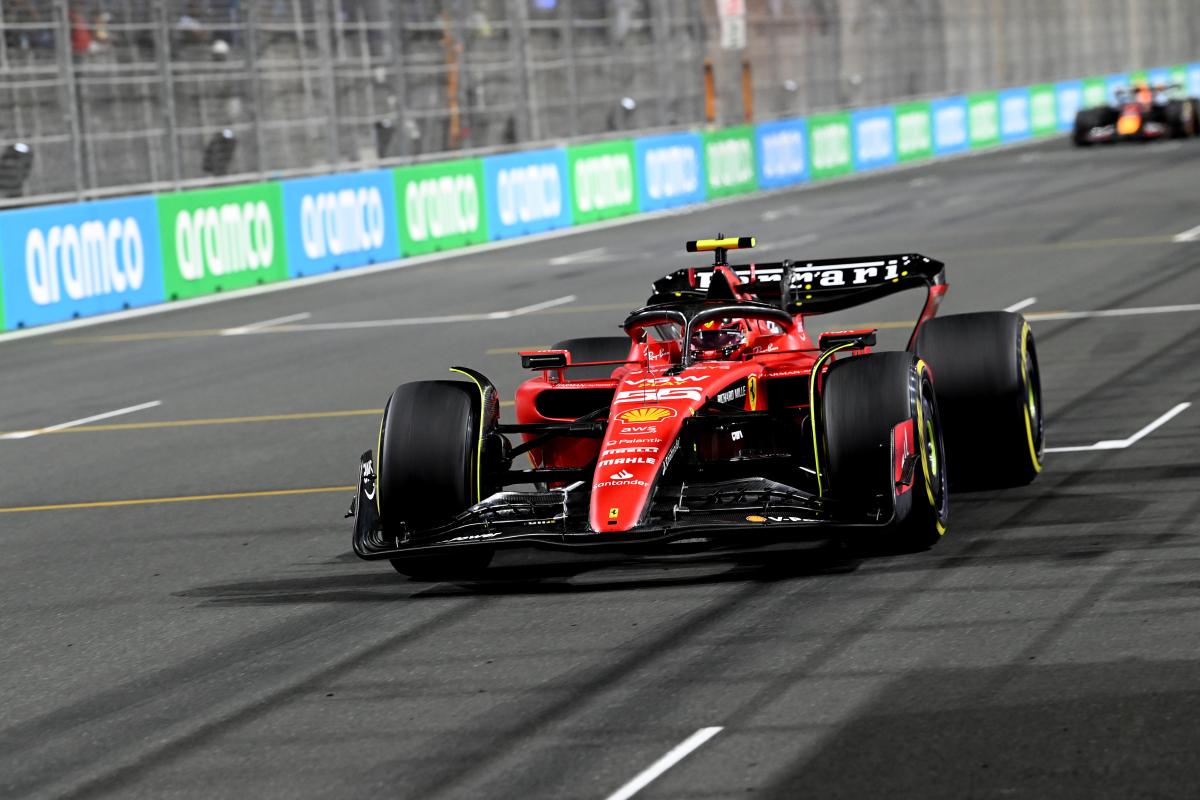 Sainz in Ferrari demand after lacklustre Saudi Arabian GP
Sainz in Ferrari demand after lacklustre Saudi Arabian GP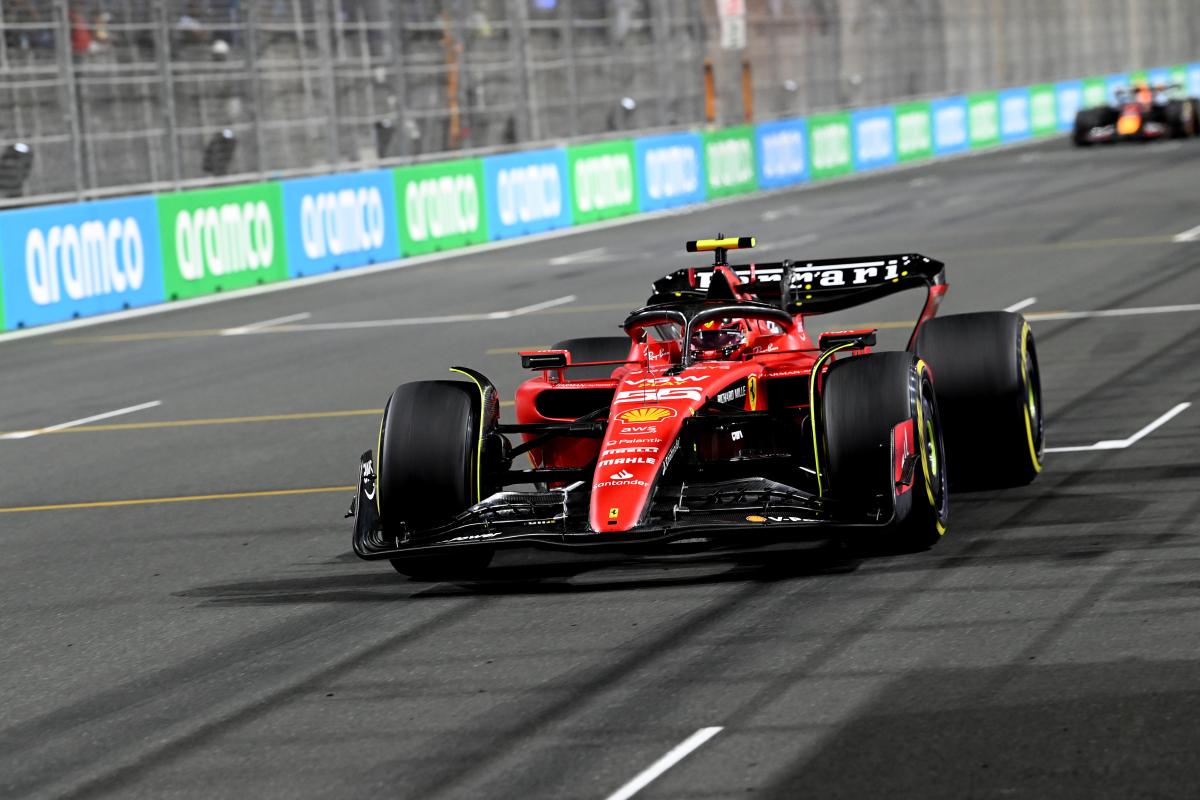 Carlos Sainz has demanded improvement from Ferrari after a lacklustre display at the Saudi Arabian Grand Prix.
The Spaniard led home team-mate Charles Leclerc as the Scuderia finished sixth and seventh at the Jeddah Corniche Circuit, behind both Red Bulls, Aston Martin's Fernando Alonso and both Mercedes.
The lack of pace came as a shock to a team that had seemed comfortably faster than Mercedes especially throughout practice before Leclerc qualified with the second-best time, albeit before taking a grid penalty.
"After Friday practice, even coming into the weekend, we thought we had them [Mercedes] and we thought we were quick," Sainz told Sky Sports F1.
"Even after quali when Charles did a brilliant lap and I struggled, we thought in race pace we were going to be okay. So [there is] work to do [and] developments to come.
"Unfortunately, we need time for these developments to come so this is what we have.
"It's proved we need to bring some upgrades."
Having struggled to overtake Lance Stroll on medium tyres, Sainz said may not have been able to pass the Aston Martin if he hadn't retired from the race.
"I probably paid the price a bit in the first stint there with the tyres," conceded Sainz.
"The tyre wear has probably got a bit worse than last year with the downforce and the regulations.
"It is starting to become a bit like the old cars with the dirty air and today it was becoming a limitation and was not easy to pass.
"It would not have changed the result much - we were the fourth-fastest car on track.
"We need to know why and how we can improve. It's already two different tracks where our race pace is not great, so we know we have work to do."
READ MORE: Alonso slates FIA for 'poor show' with late penalty call